The plunge in the valuation of SAB shares on the transaction session of April 18 sent VND10.13 trillion ($440.4 million) of Sabeco's charter capital disappear in a puff of smoke.
HCMC taxman suspends coercive collection of tax from Sabeco
Vietnam's foreign debt down US$5 billion on loan restructuring at Sabeco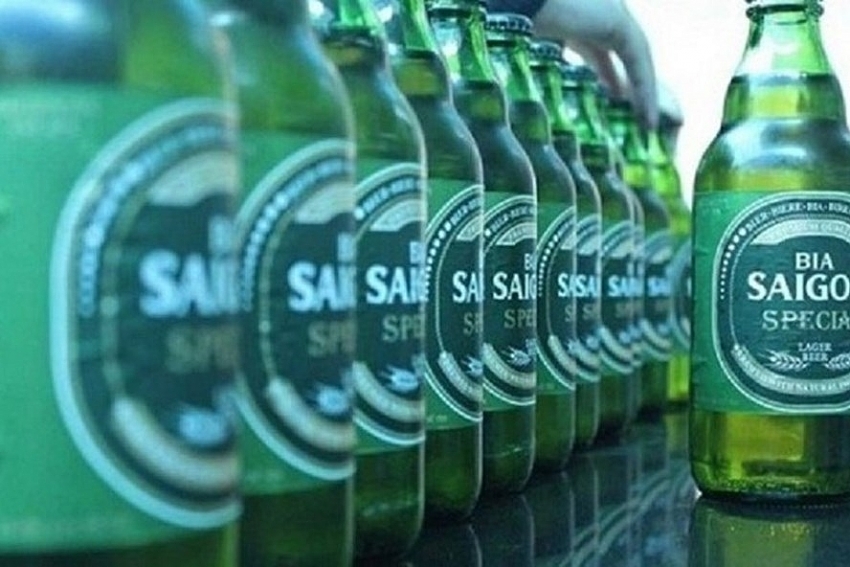 A swift 6.4 per cent fall resulted in Sabeco losing $440 million of its capitalisation
Notably, within the last 15 minutes of the transaction session, the SAB shares fell by 6.4 per cent or VND15,800 to VND231,000 ($10.04).
The fall surprised investors because Sabeco has recently reported positive business results at its annual general shareholders' meeting on April 12. Notably, the company sold 1.79 billion litres of beer in 2018, up 0.3 per cent on-year. The total revenue, excluding the special consumption tax, was VND37.01 trillion ($1.6 billion), up 5 per cent on-year.
There has been a fall in revenue and profit from the beverage and alcohol segments, however, these products only make up a small part of the corporation's total revenue.
In general, last year, Sabeco reported VND4.4 trillion ($191.3 million) in after-tax profit, up 11 per cent on-year and exceeding the annual target by 10 per cent.
Sabeco currently holds 3 per cent of the high-end beer market, however, its profit margin is relatively low. Thus, its short-term targets revolve around developing low-cost and mid-end products.
The company expects to sell 1.91 billion litres of beer this year and acquire VND38.87 trillion ($1.69 billion) in net revenue and VND4.72 trillion ($205.2 million) in after-tax profit, signifying increases of 8 and 7 per cent. VIR