In a year of unprecedented global challenges, Vietnam has been an advocate of cooperation and opening more to the world.
Vu Ba Phu, director general of the Vietnam Trade Promotion Agency under the Ministry of Industry and Trade, shared with VIR at the 2021 Global Soft Power Online Forum how the skilful use of soft power has helped the country achieve the successes it has.
Vietnam is currently going through a growth spurt while entering an era with more modern and people-centred considerations rising in prevalence. What role does "soft power" play in GDP growth as well as regional and global success?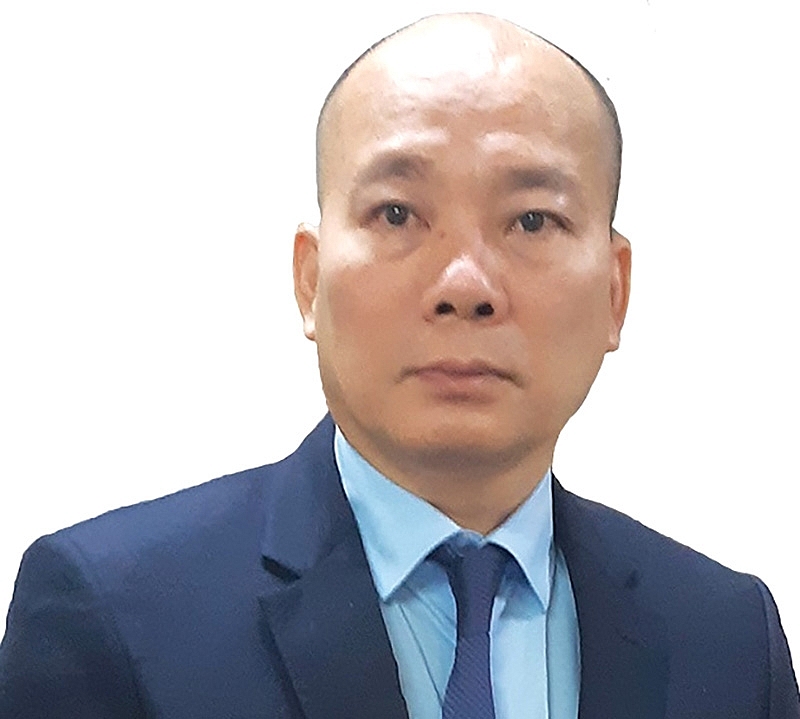 Vu Ba Phu, director general of the Vietnam Trade Promotion Agency under the Ministry of Industry and Trade
Vietnam's soft power stems from not only the promotion of its own values such as the heroic history, rich culture and traditions, and pacifist foreign policy but also the development and optimisation of a range of new positions and advantages.
Amid the difficulties of 2020, the successful dispensing of its dual role as both ASEAN chair and non-permanent member of the United Nations Security Council is testament to the successful application of soft power in Vietnam's foreign policy. In 2020, the world lauded Vietnam's rapid response and contributions to regional and international affairs thanks to its ability to grasp opportunities, taking the initiative in coping with dynamic situations and ensuring economic recovery while promoting multilateralism and international solidarity to get through the COVID-19 crisis.
Vietnam not only dived deeper into the global economy and made increasing contributions to shaping the ground rules of international organisations, it also prepared for further comprehensive integration. Possibly the greatest achievements were extending Vietnam's diplomatic relations to 187 out of 193 member states of the United Nations while completing negotiating and signing new-generation free trade agreements (FTAs), making the country an integral factor in all regional and intra-regional economic links.
With these steps, Vietnam is now one of the most open economies in the world, with the ratio of foreign trade to GDP increasing from 136 per cent in 2010 to approximately 200 per cent in 2019. Amid COVID-19 shutdowns in early 2020, Vietnam was among the very few countries to achieve positive GDP growth of nearly 3 per cent.
Vietnam's soft power is a combination of many factors and has made significant contributions to increasing its prestige and position in the regional and international arena.
Branding is a strong tool for advocacy among global stakeholders. How is Vietnam globalising its homegrown brands?
In today's continuously evolving economy, the greater a brand's recognition in the international market, the more strength it provides to its country. Notably, branding will play a crucial role as Vietnam steps up participation in more and more new-generation FTAs.
Recognising this, the Vietnam Value Programme, launched in 2003, is the government's unique and long-term trade promotion programme aiming to build Vietnam's image as a country of high-quality products and services, to increase the pride and attraction of the country and its people, and to boost foreign trade and national competitiveness.
As the programme management agency, the Ministry of Industry and Trade of Vietnam (MoIT) has been actively supporting Vietnamese enterprises to improve their capacity through business development consultancy, establishing information systems, and updating branding knowledge. Promotion and public relations have also received a lot of attention to increase public and international awareness about the programme and Vietnam Value products through various channels.
The MoIT also builds and promotes geographical indications and collective trademarks from across the country in foreign markets, improving competitiveness of businesses based on a reputation for quality, environmentally-friendly production, and professionalism, thereby consolidating the position of Vietnamese brands globally.
Thanks to the support of the programme, many Vietnamese corporations and businesses have become aware of the importance of branding. Enterprises have gradually learned to promote their brands professionally, improving their competitiveness and reaffirming their position in the domestic and foreign markets.
Many outstanding Vietnamese brands have resonated with regional and international consumers and partners. For example, Viettel is in the globe's top 15 in terms of mobile subscribers and the top 40 in terms of revenue. Meanwhile, Truong Hai Auto Corporation is gradually rising to the top position in the ASEAN region and state-owned Khanh Hoa Salanganes Nest One Member LLC has the largest swiftlet exploitation output. TH Group is the first Vietnamese company to successfully penetrate the Chinese market, the second-largest dairy consumption market in the world.
All these successes by individual brands have been continuously raising Vietnam's national brand to a stronger global position.
How has COVID-19 impacted Vietnam's international relations?
The far-reaching impacts of the COVID-19 pandemic have pushed many countries into a health and economic crisis. Despite the unprecedented challenges, Vietnam has been one of the world's success stories in getting the outbreak under control, maintaining socioeconomic stability, and promoting bilateral and multilateral diplomatic activities. The initial great successes in the fight against the COVID-19 pandemic were due to the successful combination of the nation's strength, in which soft power played a significant role.
Vietnam has proactively deployed its diplomatic strategy to orchestrate COVID-19 response, committed and stood ready to share information, and donated medical supplies to countries in need. The message of leaving no-one behind is one of the most vivid demonstrations of Vietnam's wielding of soft power, proving the Vietnamese spirit of solidarity. That humanitarian spirit is also reflected in the help provided to overseas Vietnamese to return or the messages foreigners have posted about how fortunate they feel to be staying in the country during the outbreak.
Its effective anti-pandemic policies, along with the responsibility and dignity Vietnam has shown on the international stage, have been highly appreciated by international friends.
How will this successful use of soft power be turned into economic gains?
With the efforts of the government and the collaboration of the Vietnamese people to prevent and control the pandemic, Vietnam is now well-known as a safe country. This renown makes it easy for Vietnam to draw international investment, events, and tourists, which bring great opportunities for economic development.
Not only that, Vietnam has succeeded in turning the challenges of the COVID-19 crisis into advantages to enhance the image of Vietnamese products and national brands. Vietnam has defied the global trend with its brand value skyrocketing 29 per cent on-year, from $247 billion to $319 billion, ranking 33rd among the world's top 100 national brands, and being the fastest-growing national brand in 2020.
Soft power is an extremely valuable asset for Vietnam to turn challenges into opportunities. In the midst of difficulties, Vietnam's use of soft power was not weakened but became stronger than ever. Thanks to strong social consensus, national solidarity, and unity, Vietnam has gained impressive achievements which effectively improved its image in the international arena.
What are Vietnam's goals for the next decade in terms of building up its soft power capabilities?
Vietnam aspires to achieve comprehensive innovation and extensive international integration, to become a country with modern industries and high average income by 2030, then a developed country with high income by 2045. To reach higher international stature, soft power will play an even more cardinal role, requiring efforts from the entire political system, each enterprise, and each Vietnamese citizen.
Firstly, Vietnam needs to create a systematic and long-term plan to promote soft power. It is also necessary to improve growth quality and labour productivity, and to promote creative industries, thereby improving the competitiveness of the economy as a whole.
At the same time, it is necessary to continue to preserve and promote the diverse and rich values of Vietnamese culture. Concurrently, studies and assessments by experts drawing comments from the community will also pave the way to pick out the unique, remarkable cultural elements for focused investment and development, thereby making great contributions to Vietnam's socioeconomic development.
Vietnam should also increase its use of soft power in diplomacy. Globalisation is creating ever more complex interdependencies and in this environment, regional and global diplomacy should concentrate on leadership and mediation through softer means.
It will also be necessary to prioritise and focus investment on scientific and technological development to ensure Vietnam's competitiveness. The creation of high-quality and highly competitive products requires proper appreciation of ICT in building national soft power as well as applying new and innovative technologies in production.
In addition to building and promoting soft power, Vietnam also needs to strengthen its hard power to create synergies, creating "smart power" in the new era to enhance integration and enhance its global strategic and economic position.
VIR

Vietnam has climbed up three spots to rank 47th out of 105 countries in Brand Finance's Global Soft Power Index Report 2021.