The rapid development of the IT revolution has helped startups generate a buzz in the social circle, establishing a new era of promoting globalisation in all sectors while building a new economy – the sharing economy.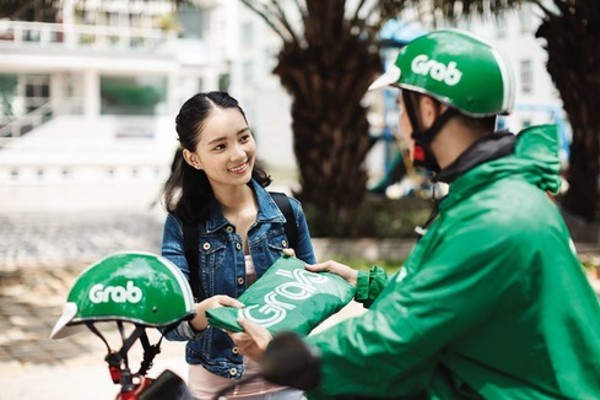 There are currently more than 9,500 global companies operating in the sharing economy
Two decades ago, it was difficult to believe what was going to happen through Industry 4.0. The leading ride-hailing platform in Southeast Asia, Grab, owned no vehicles; the world's most popular media company, Facebook, boasted no content; and the world's largest accommodation provider, Airbnb, owned no property.
From nothing to multibillionaires, those audacious entrepreneurs have changed the consumption and social habits of billions of people around the world. Something big is going on, and this is thanks to the sharing economy.
The sharing economy relies on the concept of shared use of community resources and technology to build business models. Startup companies, which take the business initiative, own no factories or warehouses, yet mobilise the resources of global users.
Modern technology minimises costs of operating services and anticipates customer needs. There are more than 9,500 global companies operating under this model, helping millions of people to rent rooms, lease offices, get a business loan, and share houses, cars, bicycles, clothes, skills, Wi-Fi, and so on.
Nguyen Thi Tue Anh, deputy director of the Central Institute for Economic Management (CIEM) under the Ministry of Planning and Investment, said, "The nature of the sharing economy is a new business model which takes advantage of digital technologies, thus reducing transaction costs and accessing a large number of customers through the digital foundation. Compared with the traditional economic model, the sharing economy is the heart in digital spaces."
The sharing economy has become a consumption trend, opening a new future for global business opportunities, including in Vietnam. As a result, Prime Minister Nguyen Xuan Phuc on August 12, 2019 enacted Decision No.999/QD-TTg approving the Project on Promoting the Sharing Economic Model.
The project encourages innovation, and the application and development of the digital economy. It puts businesses at the centre of the digital process innovative, supports domestic tech companies, and adapts to the new development trend of the shared economic model in the context of the rapid global development of digital technology.
It can be seen that the government has lit the green light for the initiative to help enterprises take advantage of the sharing economy, minimise the legal risk, and ensure the responsibilities and benefits of parties that participate in the sharing economy model.
Platform power startups
Vietnam is one of the world's hottest startup hubs. The region's startup ecosystem is to receive a combined $425 million from 18 venture capital funds, including many big names like Golden Gate Ventures, 500 Startups, and Topica over the next three years, according to the Vietnam Ventures Summit.
In July 2018, Grab launched Grab Ventures, a major programme aiming to assist startups in various fields such as mobility, food, logistics, and financial services.
Grab Ventures allows a new approach to Grab's tremendous customer base, and mentorship and access to Grab's technological assets for startups to test their services via Grab's ecosystem. This applies not only for mobility, food delivery, and parcel delivery, but also digital payments.
There are more and more resources out there to support startups. If young startups take advantage of the sharing economy efficiently, it will help them overcome challenges, creating a boom for ambitious business projects.
Crowdfunding platforms from the community such as KickStarter, Indiegogo, RocketHub, and FundRazr have become more common. Individuals post their creative projects on these platforms to seek funding from the community. In addition, peer-to-peer lending platforms also supports funding for small businesses with attractive interest rates.
The bartering model between businesses also brings out the practical benefits. Businesses with assets, excess machinery, unutilised warehouses, and inventory can be exchanged together for mutual benefit, while saving time for money transfer.
The sharing economy is not a one-for-all solution, yet it opens up new doors and guides young businesses through the many obstacles ahead. VIR

It is necessary to identify, implement and build management models for sharing economy applications in the country's major sectors such as banking and transport.

Vietnam must identify, implement and build management models for sharing economy applications in the country's major sectors such as banking and transport to ensure a fair business playground and protect all involved parties.