Mooncakes created in unique and cute animal shapes are set to become the latest trend to hit the mooncake market for the upcoming Mid-Autumn Festival.
Mooncakes that resemble cartoon characters are popular among children, including Unicorn, Tsum Tsum, Pooh bear, Pikachu, Cony-Brown, and Minions. (Photo: Dan Tri newspaper)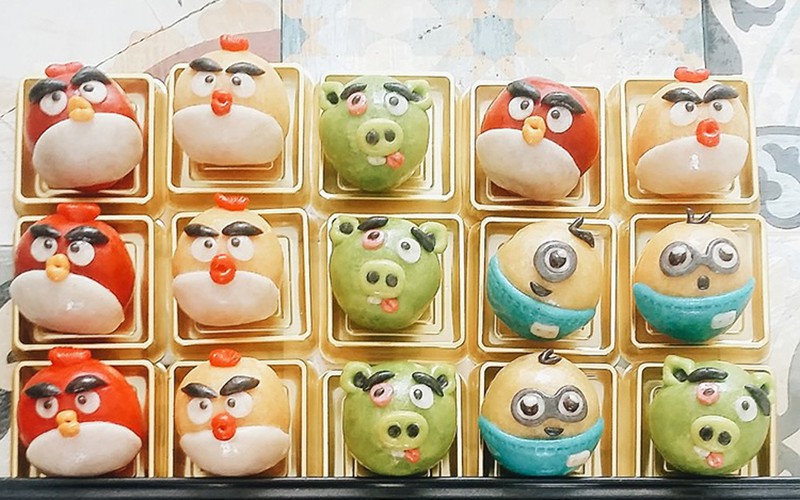 Animal-shaped mooncakes are light in comparison with traditional moon cakes, ranging between 30g and 80g each. (Photo: Dan Tri newspaper)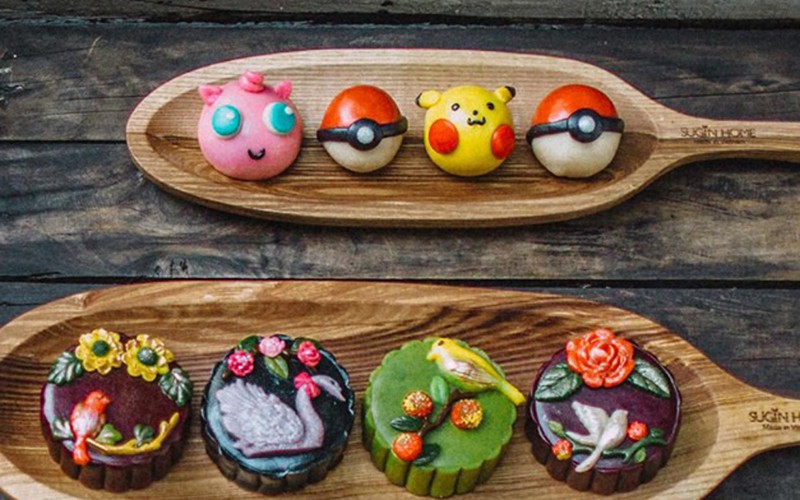 These mooncakes are usually sold in sets of three, four, six, and nine per box. (Photo: Dan Tri newspaper)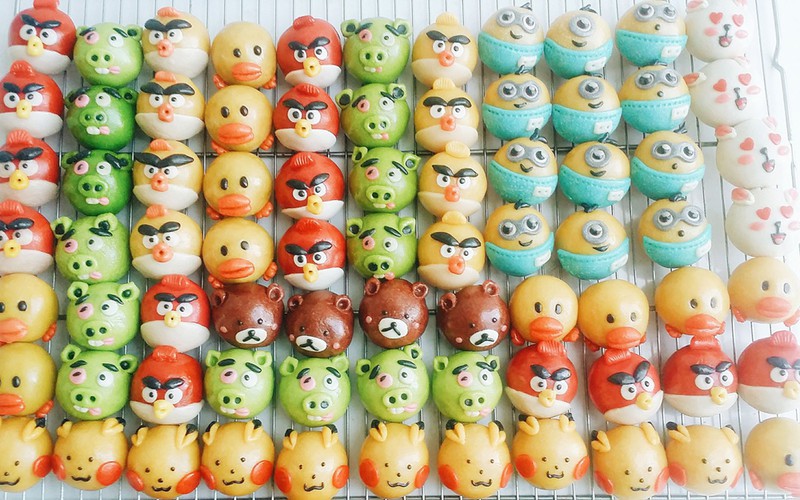 Each cake ranges in price from VND15,000 to VND50,0000, depending on its size and model. (Photo: Dan Tri newspaper)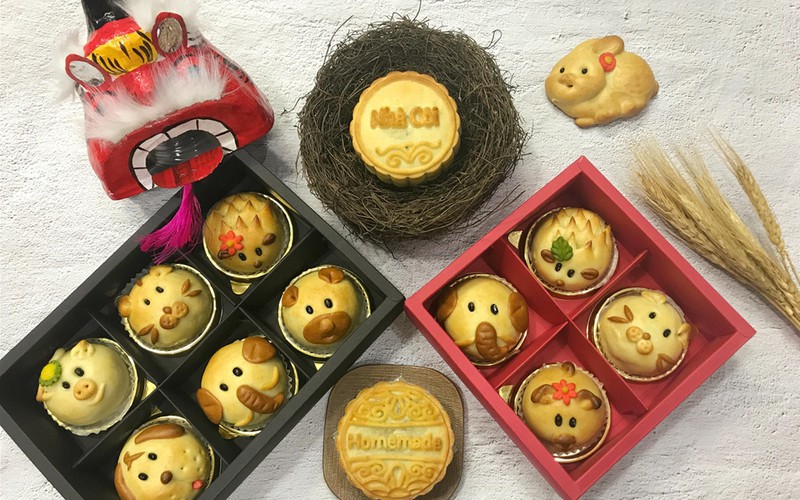 Each of the mooncakes come in different flavours, including milk tea, cheese cream, melted cheese, blueberries, and strawberries. (Photo: Foody)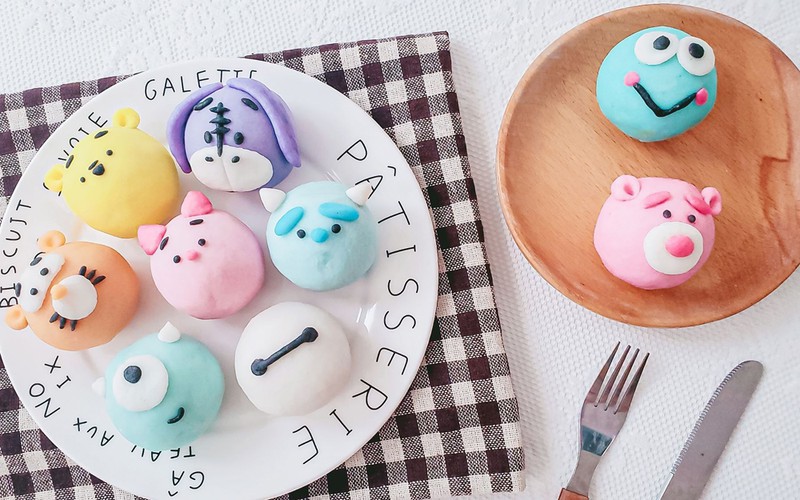 The beautiful design and eye-catching colours can be considered the most impressive features of the items. (Photo: Dan Tri newspaper)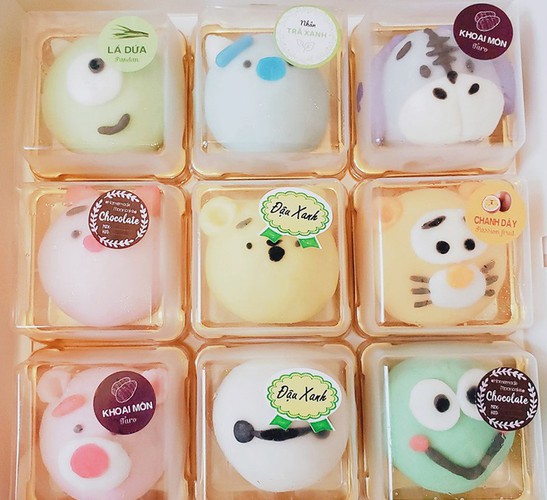 Each of the mooncakes are molded and handmade. (Photo: Dan Tri newspaper)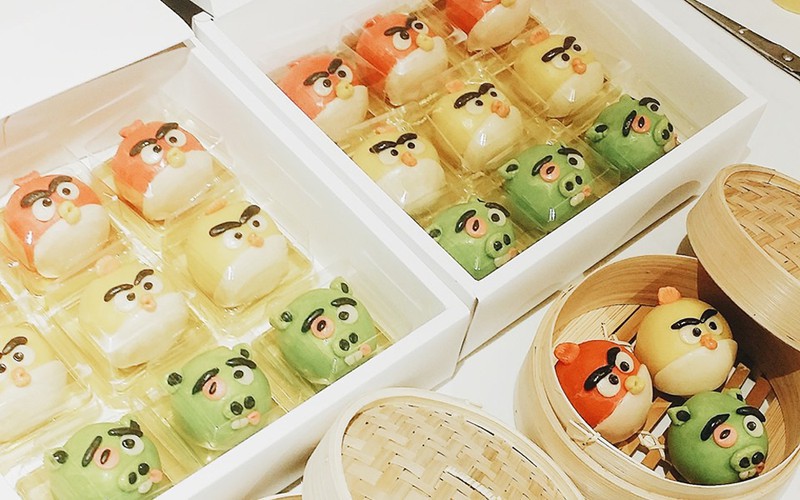 . In addition to a unique design, each of the animal-shaped mooncakes features a variety of flavours, such as pineapple leaves, green beans, taro, and chocolate. (Photo: Dan Tri newspaper)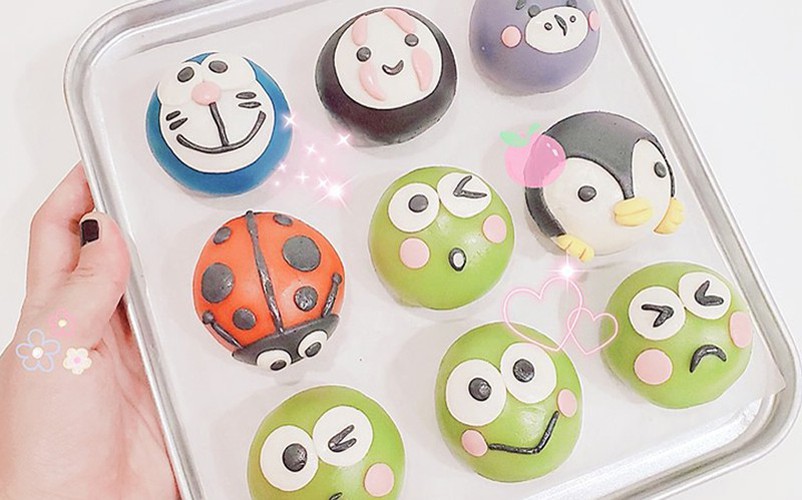 The majority of customers are office workers or business owners looking to purchase gifts for their friends, partners, or children. (Photo: Dan Tri newspaper)
The emergence of a new and attractive style of mooncake evokes excitement among children in the buildup to the traditional Mid-Autumn Festival. (Photo: Foody)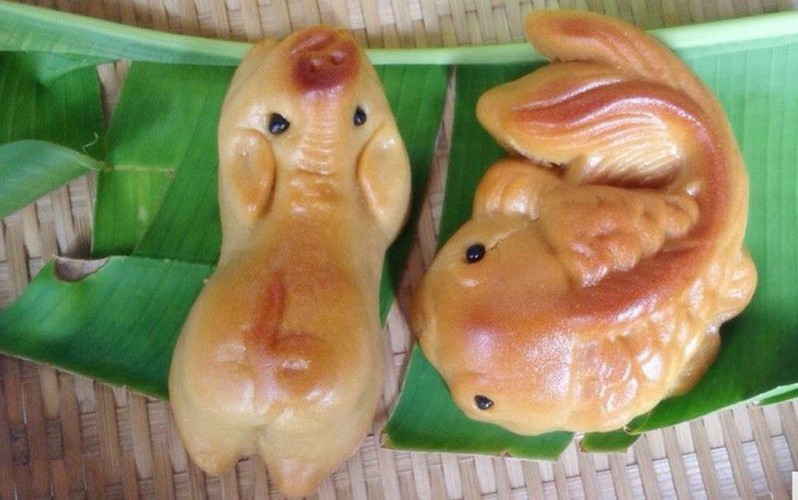 Children are keen to enjoy the beautiful and funny mini mooncake patterns. (Photo: FB)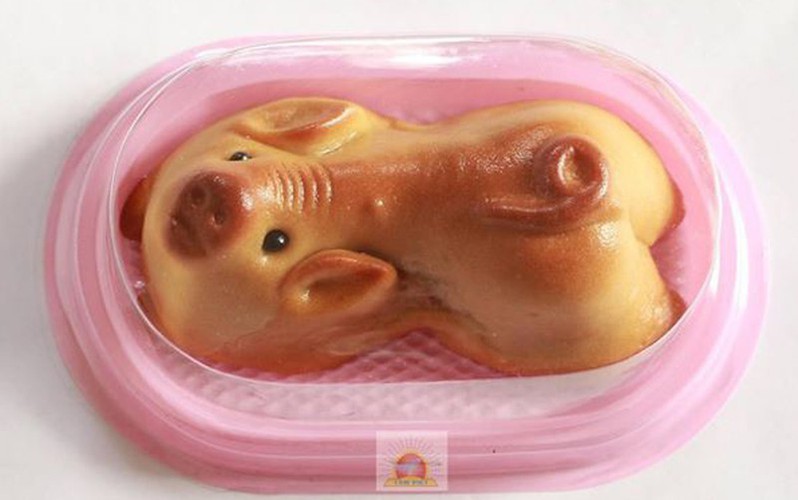 Mooncakes featuring animals such as pigs, puppies, cats, bears, porcupines, elephants, and rabbits, are made by the skillful hands of craftsman. (Photo: FB)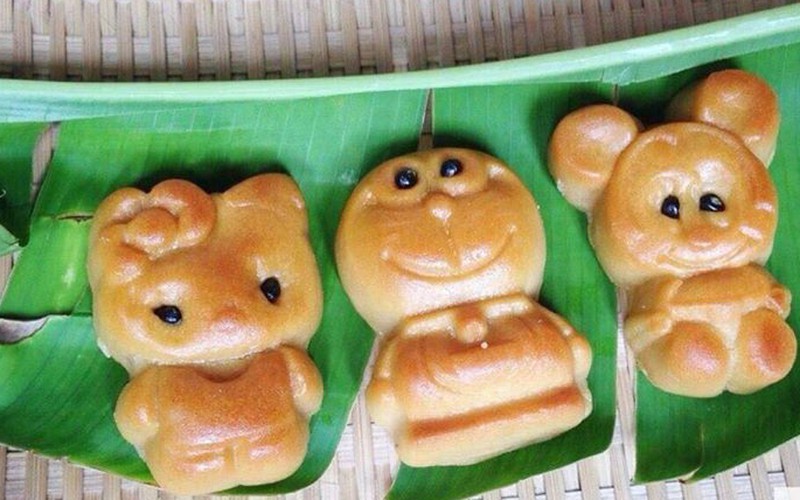 . Each item is reasonably priced from only a few thousand to tens of thousands of VND. (Photo: Foody)
Online mooncake classes trend during pandemic
Online mooncake-making classes have become popular during the on-going Covid-19 outbreak.
Nguyen Bich in HCM City who owns a mooncake workshop said that this year, she has received fewer cake orders than last year due to the impact of Covid-19.
"In 2019, we sold up to around 8,000 mooncakes but the figure sharply dropped this year. At present, I am mainly focusing on opening mooncake classes, instead of the mass mooncake production as previous years as there is the concern of the possibility of the social distancing to be re-imposed because of Covid-19," Bich added.  
After the Covid-19 outbreak in the first six months of this year, Bich held many mooncake classes at her home. Each class attracts around 10-15 people. However, since the pandemic returned to Vietnam on July 25, she turned to online classes.
Bich can earn around VND20 million for every weekend class.
Dao Thuy who lives on Nui Truc Street, Hanoi, said that it costs around between VND300-600,000 (USD13-26) per person to join a basic mooncake class. But, in many cases, learners still fail to make cakes by themselves at home even after attending the class.
According to Thuy, to have better cake-making skills, people should participate in more professional classes which have fees of from VND1.5-2.5 million instead.
Many online Covid-19 courses have been launched with the fees of VND1.2-1.3 million.
The class participants include housewives, students and office staff.
VOV/Dantri

Bot chien (fried rice flour cake) is one of the most popular HCM City street foods, with its golden crust, soft texture and savoury dipping sauce. 
Many Vietnamese people are preparing ingredients to make bánh trôi (floating cake) and bánh chay (small balls made from green bean paste wrapped in a shell made of glutinous rice flour) for Hàn Thực (Cold Food) festival.