French supermarket group Auchan Retail will temporarily keep its three HCMC-based supermarkets in service while 15 others will be shut down nationwide, said Auchan's communications director.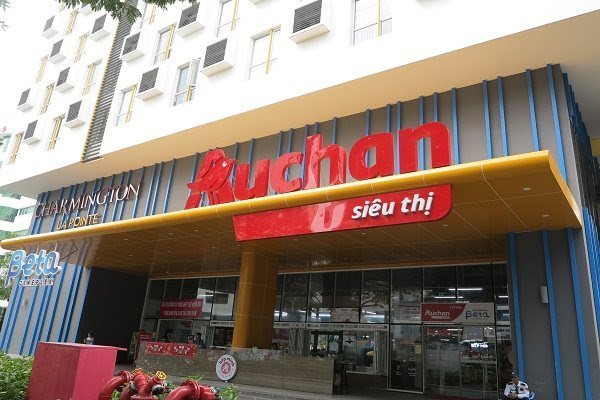 The Auchan supermarket at 181 Cao Thang in HCMC's District 10 will be closed on June 2. Auchan Retail will temporarily keep three supermarkets open in HCMC
The director on May 20 told the Saigon Times that the three operational supermarkets are Auchan Hoang Van Thu in Tan Binh District and Auchan Era and Auchan Crescent Mall in District 7.
These supermarkets will remain in service until Auchan completes negotiations with its business partner regarding the outlets' takeover. No further details on the business partner have been revealed.
Meanwhile, the 15 other supermarkets will be closed from June 2, including 10 facilities in HCMC, three in Hanoi and one in the southern province of Tay Ninh.
Auchan's customers were informed of the closure by email, while customers participating in loyalty programs were told to redeem their bonus points on their membership cards to ensure they receive their benefits. Also, customers can continue to use their rewards at the operational supermarkets after June 2.
The retailer has purchased products, which still remain in stock, from its suppliers and has launched many promotional products, with discounts of up to 50%, for all customers shopping at Auchan outlets as a way to thank them, the Auchan representative said.
Earlier, Auchan Retail CEO Edgar Bonte was quoted by Reuters as telling France's news agency Les Echos that Auchan had decided to sell all of its 18 supermarkets in Vietnam, as the chain had posted revenue of 45 million euros, or US$50.4 million, last year and is still suffering losses. SGT
Vu Yen