The proportion of automobile parts made in Vietnam remains modest because of problems in production costs and quality.
According to Bui Thanh Nam, general director of Ha Noi Plastics JSC, the company is now a reliable partner of Honda, Toyota, Piaggio, VMEP, Panasonic and LG. In 2010, Ha Noi Plastics could only make two components for Toyota.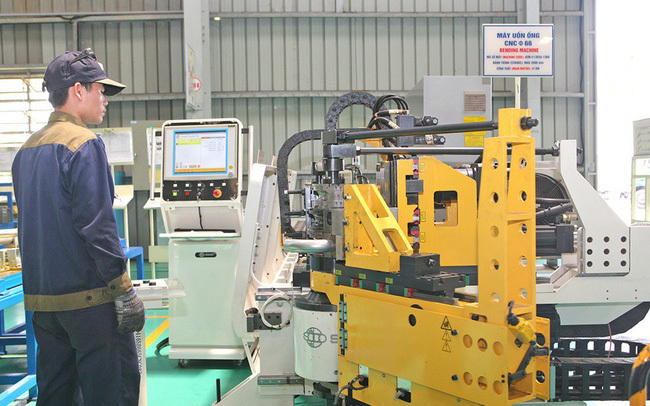 But in 2018, it could make 30 components and the figure increased by 14 in 2019. The company has found new clients, including VinFast, Toyota Boshoku, Ler, Visteon and Hyundai.

Meanwhile, Nguyen Minh Thien, deputy general director of Casumina, a rubber tire manufacturer, said three years ago, the company began manufacturing tires for cars and light trucks satisfying the requirements of the US, a very choosy market.

However, the number of enterprises like Ha Noi Plastics and Casumina remains modest.

According to VAMA, as of August, there were 276 car part suppliers in Vietnam. The figure was 627 in Malaysia, 792 in Indonesia and 2.094 in Thailand.

A report shows that in 2010-2016, Vietnam imported $2 billion worth of car parts each year, mostly from Japan (23 percent), China (23 percent), South Korea (16 percent) and Thailand (16 percent).

VAMA said the problem of Vietnam's automobile part manufacturers is the high production cost, which is 2-3 times higher than Thailand and Indonesia.

Locally made car parts accepted by automobile manufacturers are mostly bulky components such as glass, plastics and tires because this save logistics costs and takes full advantage of the cheap labor cost in Vietnam.

The last chance

The proportion of automobile parts made in Vietnam remains modest because of problems in production costs and quality.
According to Nguyen Trung Hieu from VAMA, it is now an important moment for Vietnam as it has the last opportunity to develop an automobile industry of its own. After 8-10 years, under the FTAs of which Vietnam is a member, the import tariff will be cut to zero percent.

If Vietnam cannot develop an automobile industry before the tariff is cut to zero percent, it will have no more opportunities.

Hieu said Vietnamese suppliers can provide only 20 percent of car parts, while the remaining 80 percent needs to be fed by imports. In Thailand and Indonesia, 90 percent of car parts are made domestically.

The Vietnamese automobile market is now very small with a capacity of 300,000 cars a year. According to Pham Tuan Anh, deputy director of the Heavy Industry Department under the Ministry of Industry and Trade, Vietnamese enterprises need to improve the quality of their products and cut production costs to be able to export products. 
Kim Chi

The supporting industries are having fresh opportunities amid the inflow of foreign capital and orders into Vietnam. However, local enterprises have to overcome multiple challenges to be able to take advantage of such opportunities.

Experts believe that in the immediate time, Laos and Cambodia will not be rivals on the same par with Vietnam.