The Vietnam Aviation Association is soliciting assistance from the Government.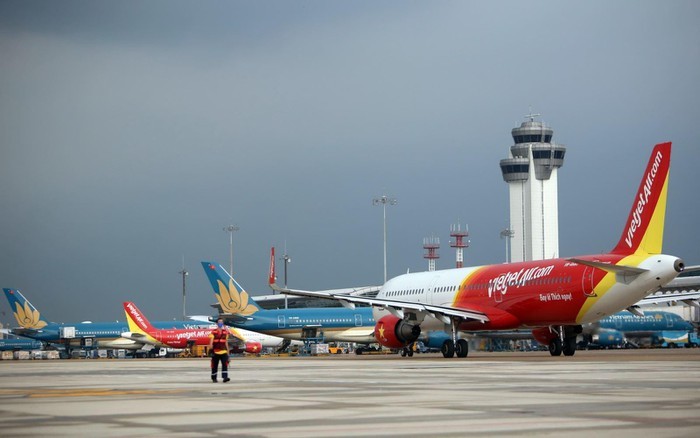 The Covid-19 pandemic has seriously hit the aviation industry.
The Prime Minister has assigned the Ministries of Transport and Finance and relevant agencies to consider the Vietnam Aviation Association's proposal for another aid package.
In a letter submitted to the National Assembly Chair and the Prime Minister, the Vietnam Aviation Association said that the Covid-19 epidemic has adversely affected the economy and the local aviation industry and this will last for many years to come.
The Vietnam Aviation Association proposed that the Government continue granting aid packages for airlines, including: a credit support package to improve solvency worth VND25 - VND27 trillion; restructuring of the foreign debt payment period for pandemic-hit firms until the end of 2024; reduction of fees and charges for a number of aviation services and activities; reduction of 50% of the concession fee for airport and airport operations; relaxation of tax and financial duty for some businesses; and further reduction of environmental protection tax on aviation fuel (at least 70% reduction) in 2021.
Regarding the expansion of the international market, the Vietnam Aviation Association recommended step by step resuming commercial flights from countries with large numbers of passengers or with great potential for passengers, where the epidemic has been controlled, both from and to Vietnam.
US$1 = VND22,900
Vu Diep
With the gradual recovery in the confidence of the business community in the first two months of the year, continued support for enterprises is needed to help them stay afloat and weather the storm.