Bank loans for build-operate-transfer (BOT) and build-transfer (BT) infrastructure projects by the end of September this year reached nearly VND110 trillion (US$4.72 billion), up 1.85 per cent against the end of 2018.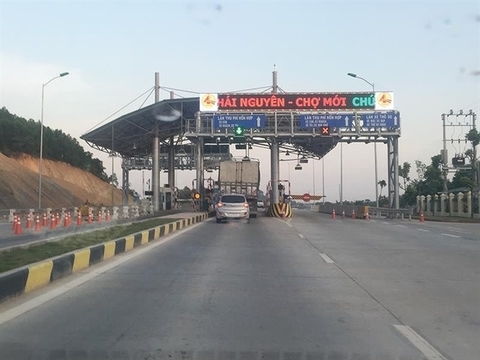 Banks lent nearly VNĐ110 trillion (US$4.72 billion) to BOT and BT infrastructure projects. — Photo baodautu.vn
The value made up 1.4 per cent of the total outstanding loans of the entire banking system.
Despite the slight rise, State Bank of Viet Nam's Governor Le Minh Hung has been concerned about a large amount of the loans becoming non-performing loans.
According to Hưng, many BOT and BT projects had been completed and opened to traffic, but their commercial value fell far short of expectations. The result led to some VNĐ53 trillion of the bank loans at risk of turning bad.
To soon solve the problem, Hưng proposed the Government to issue proper policies on mobilising resources to develop transport infrastructure and take different measures to mobilise long-term capital for the projects besides tackling problems relating to toll collection and the launch of electronic toll collection throughout the country.
In fact, previously, in 2017, the SBV also warned commercial banks of risks including non-transparency and investors' weak financial capability from BOT and BT transport projects.
A central bank report released in 2017 showed that some banks had provided large funding for BOT transport projects, accounting for 91 per cent of their total outstanding loans at times. — VNS

Vietnam has closed its doors to international investors joining the Eastern Cluster of the North-South Expressway initiative, catering to domestic groups only. 

The Government's website (baochinhphu.vn) recently published an interview with Dr Tran Chung, President of the Association of Private Investors in Road Transport, on strong and weak points of BOT projects in Vietnam.

The Directorate for Roads of Viet Nam (DRVN) on Wednesday lifted the suspension of fee collection at three build-operate-transfer (BOT) projects.