Le Viet Hai, Do Quang Hien and Dang Van Thanh, known as 'big bosses', are giving more power to their sons and daughters.
The Hoa Binh Construction Group has conducted a leadership transfer, an important turning point in its history. Over the last 33 years, Le Viet Hai, president, former CEO, did the job of a captain very well.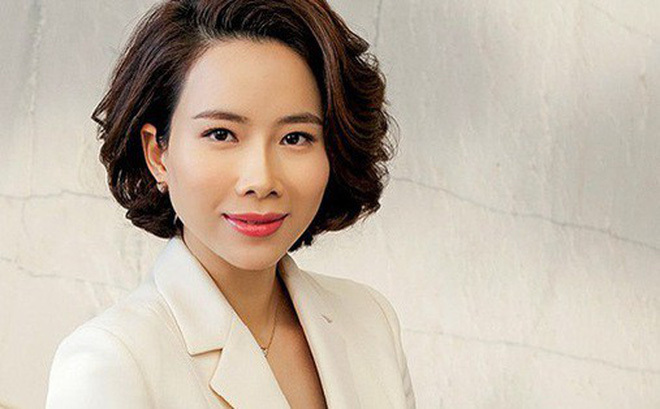 Le Hoang Yen
Prior to that, in July 2020, Hoa Binh released a resolution on the appointment of Le Viet Hieu, Hai's son, to the post of CEO to replace Hai.
Hieu, born in 1992, is a bachelor's degree graduate in corporate finance, graduating from Califonia Polytechnic State, San Luis Obispo.
Hieu once worked for Shinhan Bank Vietnam before joining Hoa Binh in 2016. At Hoa Binh, he took the posts of deputy director and director of foreign market development and deputy CEO before becoming CEO.
Do Vinh Quang, the son of Do Quang Hien, or boss Hien, has made an impressive presence recently: he was appointed to the post of president of Hanoi FC, becoming the youngest football club president at the age of 25.
Meanwhile, Hien's elder son, Do Quang Vinh, for four years managed T&T in the US, the time that boss Hien challenged his successor.
In 2019, the young man revealed that he wanted to manage both T&T Group and SHB (Saigon – Hanoi Commercial Joint Stock Bank).
In the banking sector, Tran Hung Huy, born in 1978, the son of Tran Mong Hung, one of the founders of ACB and president of the bank for a long time, is also a well known name.
In 2002, Huy joined ACB as a market researcher. Four years later, he became deputy CEO and a member of the board of directors. In 2012, he became chair of the board of directors, helping the bank escape a crisis.
Daughters of businessmen have also shown great abilities. Le Thanh Than is known as a successful businessman and his daughter, Le Thi Hoang Yen, is no less famous.
Yen is the eldest sister among the three children of Than. Before returning to Vietnam to run the family's business, Yen spent seven years studying abroad.
In 2013, the daughter of Than officially assumed the role of CEO of the Muong Thanh Hotel chain, the largest privately run hotel chain in Vietnam.
Dang Huynh Uc My is one of the brightest faces among Vietnamese big businessmen's F1 generation. My is the daughter of the 'Sugar King' Dang Van Thanh and is called 'Sugar Princess'.
Anphanam has also made a leadership transfer to Nguyen Minh Nhat and Nguyen Ngoc My. My was named among Forbes' 10 successful female entrepreneurs. 
Bao Anh

Once dreaming of becoming a university lecturer, Nguyen Thi Phuong Thao finally became a businesswoman and billionaire. Others became billionaires though they did not complete or even attend university.

Unlike other rich kids, these sons and daughters of the billionaires don't often appear in the media.