The Big C supermarket chain, owned by Central Group, has resumed placing orders for soft-line products at 169 out of 200 local apparel firms, after its abrupt suspension of purchases last month.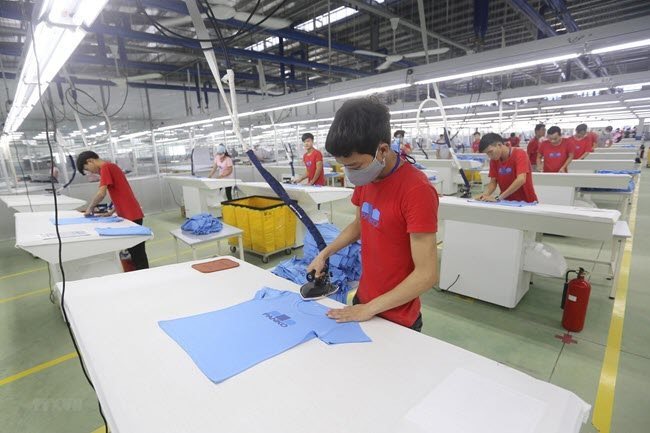 Employees work at apparel firm Panko Vina in Tam Thang Industrial Zone, Quang Nam Province. The Big C supermarket chain has resumed purchasing soft-line products from 169 local suppliers
Among the 169 suppliers, eight have seen their contracts with the Central Group expire and the signing of new ones are under negotiation, said Jariya Chiathivat, a representative of Thailand-based Central 
Group, at a meeting with Do Thang Hai, Deputy Minister of Industry and Trade, on August 6.
She added that the remaining 31 suppliers had taken the initiative to stop supplying goods to the Central Group from the start of the year.
Speaking at the meeting, Deputy Minister Hai suggested the Central Group should team up with local associations in various sectors to establish effective cooperation with local firms and thus avoid further
business incidents, apart from solely signing agreements with the Vietnam Textile and Apparel Association.
Earlier, Central Group Vietnam sent a letter to its partners in Vietnam on July 2, noting that the Big C supermarket chain would suspend purchases of soft-line products from 200 local suppliers, effective from July.
Right after being notified of the announcement, many local apparel firms expressed concern over the suspension. In response, a representative of the Central Group attributed the decision to its goal to
restructure the group's apparel business operations in the Vietnamese market. SGT

Big C Vietnam has suspended local purchase of garments but insists it is only a temporary measure and will not pull out of the local apparel...