With an annual growth rate of 30 percent, Vietnam's e-commerce market is expected to have value of $15 billion by 2020.
Doanh Nhan Sai Gon cited a report as showing that $1 billion worth of capital has been poured into Vietnam's e-commerce in the last four years.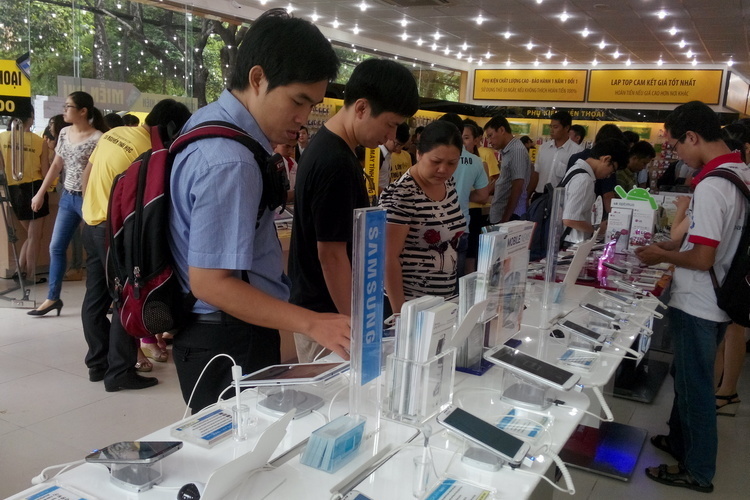 In 2019, GS Shop and Belt Road Capital Management poured another $7 million into Leflair, raising total investment capital to $12 million.

The additional capital will be spent on technology and warehouse expansion to scale up Leflair's business. In the last four years of presence in Vietnam, the retailer earned tens of million of dollars a year.

With an annual growth rate of 30 percent, Vietnam's e-commerce market is expected to have value of $15 billion by 2020.
Prior to that, Vietnam's e-commerce firms also received huge capital from foreign investors.
Tiki got VND122 billion more from JD after receiving $44 million from the investor in 2017. Shopee got VND1.2 trillion more from SEA, the holding company SEA, while Sendo successfully called $51 million from Holding and some other companies.

In the last two years, Southeast Asia has witnessed the strong rise of many Vietnam's e-commerce brands, including Tiki, The Gioi Di Dong and Sendo.

A report of ISEAS Yusof Ishak showed that Vietnam's e-commerce has the average growth rate of 30 percent and the revenue of $8 billion in 2018.

In 2019, the number of e-commerce using people increased by 56.7 percent compared with the year before and the figure is predicted to reach 64.4 percent in the next four years.

With the growth rate is maintained, Vietnam's e-commerce is expected to reach $15 billion this year and $33 billion by 2025, the third in Southeast Asia, after Indonesia ($100 billion) and Thailand ($43 billion).

However, Vietnam is a harsh market. In early February 2020, Leflair announced suspension in Vietnam. In the immediate time, it stops selling products from domestic suppliers and only maintains sale of imports.

Explaining the decision, the retailer said building and expanding e-commerce requires very huge investment capital. The pressure from limited capital and the requirement to cut operation costs have forced it to make such a decision.

Prior to that, the market witnessed the departure of many online shopping brands in 2019, including Robins.vn and Adayroi.vn. vuivui.com and Cdiscount.vn have also closed down because of ineffective operation.

There are only four big names existing in the market - lazada.vn, sendo.vn, tiki.vn and shopee.vn. The common features of the four brands is that they are foreign invested. Alibaba owns Lazada, while JD.com is a big shareholder of tiki.vn.

Only The Gioi Di Dong has no foreign control and is the only Vietnamese firm operating effectively in the business field. Its report released in February showed online revenue of VND12.682 trillion in 2019, which accounted for 12 percent of its total revenue. 
Le Ha

In recent years, craft villages in Ho Chi Minh City have introduced their products on online trading platforms. This has helped the villages trade efficiently and assert their brand value.

The few e-commerce players which survive the stiff competition in the market are all backed by big foreign firms in the region.