Driven by growth potential, Vietnam has been on the radar of more British investors in recent years.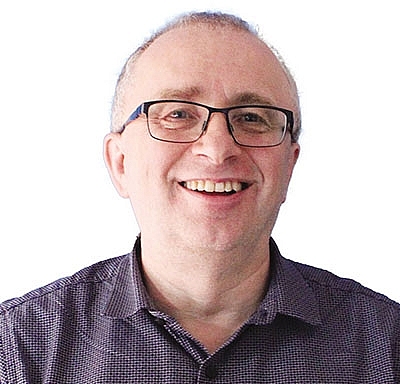 Peter Rimmer
Peter Rimmer, executive director of the British Business Group Vietnam, talked on the movements in UK investment in the country and the future plans ahead.
What have the highlights in British investment in Vietnam been over the past year, and what movements in this area are you seeing in the country?
Vietnam is an attractive investment destination in the region to British companies, with an increase in the members of the British Business Group Vietnam (BBGV) to over 510 being part of the evidence. UK investment has increased year by year.
According to statistics from the Ministry of Planning and Investment, the total accumulated UK funding in Vietnam reached nearly $3.6 billion across 351 projects as of December 2018.
Two big sectors that have attracted the most attention in Vietnam, in British terms, are currently in education and renewable energy. We have also seen growth in manufacturing, engineering, pharmacy, and in retail. For education, opportunities for business engagement are available in a variety of areas including English language training, teacher training, quality assessment, digital learning, education materials, and transnational education.
With more than 23 million students, and 1.2 million teachers and instructors, Vietnam offers a very active market for both student mobility and education partnership activities, of which the UK has a market share of 9 per cent.
In regards to retail, British businesses have tended to seek partnership with Vietnamese companies.
In the past, UK investment focused most on the service industry, for example in financial services and construction services among others. Movement has since been made with more interest in manufacturing.
Companies and businesses are looking for wider markets, with Vietnam being a target because of its positive improvements in the business climate, driven by strong GDP growth, a young population, and a well-educated workforce.
The United States-China trade tensions have prompted international investors to shift investment to a third country in order to ease risks. Is Vietnam a ­target for UK companies in this way?
The US-China trade dispute has had an impact on UK investment. Vietnam is seen as one of the targeted destinations to countries, including the UK.
We have been starting to see a lot of companies coming from China seeking opportunities in Vietnam. It is probable that the trade tensions will draw more manufacturing into Vietnam.
Solar Energy is seeing successful British companies entering into Vietnam. One company with a first presence in Vietnam eighteen months ago, now boasts multi-million pound contracts.
Relatively new to the market, too, is the interest among UK food and retail businesses coming into Vietnam. Although they are not strong areas in particular for British groups, they will still find potential here.
What will the trend of UK investment into Vietnam look like in the future, and how can Vietnam add attraction for British companies?
We are looking for institutional developments. Consistency in laws is one current issue, however. The simplification of administrative process and transparency in doing business are important to these companies.
Mergers and acquisitions is an attractive investment channel to British companies here. Usually, we find a lot of UK companies looking to enter into a large market, and they look for Vietnamese partners which can help them with the business environment.
Looking forwards, education continues to retain the most attention among British investors in Vietnam. The strong commitment to educational overhaul by reforming legislative regulations and encouraging foreign investment, such as the amended Decree No.86/2018/ND-CP governing foreign investment in education and which lifted the ratio of students enrolled in international schools, is to be commended.
Elsewhere, to unlock renewable energy projects, Vietnam needs power pricing reform, good market regulation, and more access for the private sector for blended finance products.
The BBGV supports a move to an electricity pricing model that is based on a market pricing system.
This would also encourage more private investors to enter the renewable energy market. Reform of the pipeline of solar projects awaiting government approval and more ambitious revisions to the Power Development Plan VII would also help.
As well as considering pricing, encouragement and focus also need to be given to simulate energy efficiency.
British companies are keen to work with Vietnamese partners and ­invest in this country, and will ­continue to do so for the foreseeable future.
As proof of this, at the recent Low Carbon Energy Conference in Hanoi, over 30 renewable energy companies from the UK met with Vietnamese public and private energy sector representatives. VIR
Bich Thuy