Screen, digital printing tech expo opens in HCM City
The second edition of the Vietnam International Screen Printing & Digital Printing Technology Exhibition (ASGA Vietnam 2019) opened at the Saigon Exhibition and Convention Center in Ho Chi Minh City on May 9.
Spanning an area of 8,000 sq.m the biennial expo has the participation of over 200 enterprises from Malaysia, Laos, Cambodia, Thailand, China, Sri Lanka, and Vietnam, and others.
Latest technology, equipment, and applications of the industry are on display at the three-day event, which aims to make Vietnam a destination for showcasing printing technology in Southeast Asia.
According to Johnny Shell, Vice President at the Specialty Graphic Imaging Association, it is important for firms to capture an overview of the printing industry and update new development trends and market demands. In Vietnam and other countries, room for the growth of the industry remains extensive.
Tech can lead Vietnam past the middle-income trap: forum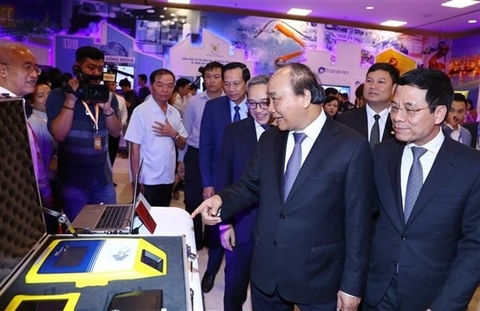 Prime Minister Nguyen Xuan Phuc (right) visits tech booths at the Forum on Developing Viet Nam's Technology Companies on Thursday.
Supporting local tech firms as they strive for technological advancements is a vital part of Viet Nam's efforts to beat the middle-income trap and become a developed economy, heard a forum on Thursday.
To escape the middle-income trap, Viet Nam must have a yearly growth rate of 6.5-7 per cent or individual income must grow 5.5-6 per cent each year, according to Nguyen Xuan Thanh from Fulbright University Vietnam.
It normally takes 30-50 years for a country to transform from a middle-income economy to a high-income one without using modern technologies, Thanh told the forum on developing Viet Nam's technology companies.
"The use of technologies and support for tech companies allow an economy to leap-frog and achieve higher growth in a shorter period," Thanh said.
In the past 10 years, the value of tech companies has risen and now accounts for 15 per cent of the global gross domestic product (GDP). Their average growth rate outperforms the world average by 2.5 times.
"Technologies can boost productivity of an economy by 0.8-1.4 per cent per year," he said. That's a high rate compared to an economy's year-on-year growth target of less than 1 per cent.
However, 15 per cent of all workers will lose their jobs to technologies by 2030, he warned.
He took the example of software development firm MISA, which has successfully helped government agencies and businesses cut 97 per cent of their expenses by using electronic documents instead of papers.
But the problem for Viet Nam and other ASEAN nations is that tech firms have received little support despite their rapid recent proliferation.
In the Southeast Asia, there are 10-12 "unicorns" –start-up businesses with a value of more than US$1 billion.
"The number of unicorns and tech firms in developing middle-income economies is still small and most of them have remained unknown to the rest of the world," Thanh said.
The Vietnamese Government should unite local tech firms and allocate them into clusters, as it has done for other industries and sectors, in order to lure capital, Thanh said.
One of the most pressing issues is the quality of schooling as top tech developers seldom learn skills at school. "Most of them acquire new skills and knowledge outside the school through practice and external training programmes," Thanh said.
He suggested schools co-operate with tech companies to refresh their training programmes and improve the quality of education.
In addition, the Government needs to set up an assistance fund for start-up businesses as early as possible so that they are financed and able to make their ideas and initiatives a reality, Thanh added.
"The Vietnamese economy can only become a dragon when local firms get strong enough to compete against international companies," Prime Minister Nguyen Xuan Phuc said.
Vietnamese businesses must learn to master new technologies, introduce creative products and services, and make high-quality offerings for the market, he said.
"The potential of Vietnamese companies is undoubtedly vast," he said. "The Vietnamese people are smart and hard-working. The market of nearly 100 million people will make a smart economy if technologies are used in every corner of life."
According to Pham Hai Van, director of retail-platform supplier Haravan, the digital transformation will help raise working efficiency and productivity.
Start-up businesses should test ideas to see if they work properly, he said. "Any mistake or failure would be valuable as it would be a foundation for future success."
The Government must ensure policies are put in place to help the economy adapt to technological changes, Van said.
"Vietnamese firms must seek success in the international markets," he said. "They shouldn't wait for the world to come as they are strong enough to go abroad."
Chinese rice importers invited to boost buying from Vietnam
The Chinese firms will join rice trade promotion activities at some milling and processing facilities in southern provinces such as Long An, An Giang, Dong Thap, among others, VnEconomy reported.
The visit of the delegation, headed by a representative of China's Food Association, is a great opportunity for Vietnamese rice to increase its presence in China's market.
Over the past years, the ministry has organized many programs to promote rice trade. Between 2016 and 2018, the ministry invited four delegations of Chinese importers from Anhui, Guangdong, Yunnan,
Fujian, Zhejiang, among others there is high rice demand, to visit the top productive facilities and export enterprises in Vietnam.
The programs created opportunities for local enterprises to introduce high quality rice. Therefore, Chinese enterprises would raise their awareness and evaluation on Vietnam's rice production and
Vietnamese rice brands.
Statistics show that Vietnam's rice export was estimated to reach 658,000 tons, worth US$218 million in March 2019, resulting in a cumulative volume of 1.43 million tons worth US$593 million in the first three months of 2019, down 3.5% in volume and 20.2% in value year-on-year, VnEconomy reported.
In 2018 Vietnam's rice export reached US$3.03 billion, up 16.1% compared to 2017.
Since the first three months of this year, the Philippines has taken over China as the largest rice importer of Vietnam, a position held by China in 2018, as Vietnamese rice commanded a 40.2% share in the Filipino market.
Vietnamese rice has initially penetrated some demanding markets such as South Korea, Japan, China, the United States and the European Union. Vietnam has remained the world's third-largest exporter of
the grain, after India and Thailand.
In 2019, Vietnam's rice export is forecast to reach 6 million tons, equal to the volume in 2018 when the major importers were in Asia.
Yeah1 sets 'lowest' ever growth rate for 2019

Media company Yeah1 Group on Wednesday announced its 2019 business plans at its annual general meeting, setting a growth target its chief said is the lowest in its history.
Chairman Nguyen Anh Nhuong Tong said net revenues are expected to grow by 19 per cent, "the lowest growth target … since the day Yeah1 Group was established."
He admitted business this year has been badly hit after YouTube said SpringMe, in which Yeah1 has a nearly 17 per cent stake, had violated its policies in selecting and managing channels and videos.
YouTube went on to terminate all its deals with Yeah1's subsidiaries and associates that were carrying on YouTube Adsense–based business activities.
Yeah1's share immediately plummeted by over 50 per cent in the stock market.
"We are making efforts to overcome it," Tong told shareholders.
Yeah1 is continuing to develop its multi-channel network business and making efforts to reach agreement with Youtube.
The group will continue to develop in the digital segment and invest in developing quality digital content.
Operating costs will increase as a result of spending on PR and brand promotion.
But in 2018 Yeah1 successfully boosted local growth and international expansion.
It achieved all key targets related to revenues and profits. Revenues nearly doubled to VND1.7 trillion (US$74.5 million) as digital media and traditional media grew by 93 per cent and 103 per cent.
Consolidated profit after tax was VND163 billion ($7.2 million), a year-on-year increase of 98.2 per cent.
Yeah1 operates several successful divisions, leveraging on its massive community to build its movie, television, digital, and publishing businesses.
Last June it became the first media company to list in Viet Nam.
HCM City to develop resettlement housing without state funds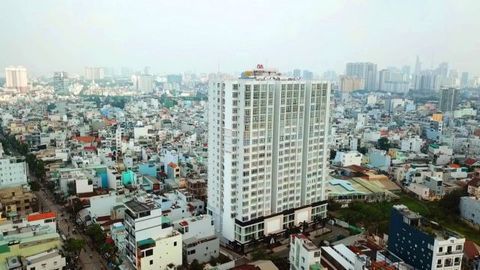 HCM City plans to develop social housing on its own instead of building new resettlement housing with state funds, according to the city's People's Committee.
Resettlement housing is used for residents who must move to make way for urban embellishment projects.
Between now and 2025, the city's district People's Committees will be authorised to use 9,435 state-owned housing and 2,488 land lots for resettlement.
Priority for the land fund for social housing will be in Cu Chi, Binh Chanh, Hoc Mon, Can Gio and Nha Be districts.
The city will develop 301 urban embellishment projects affecting about 19,000 households and individuals by 2020, and from 2021 to 2025, about 226 projects affecting 25,000 households.
As many as 20,000 social housing apartments will be used for the resettlement purpose as soon as possible, city authorities said.
Resettlement must include not only housing but social insurance, vocational training, job creation, income restoration and improved quality of life, the city's People's Committee said.
The plan is expected to significantly contribute to the city's urban embellishment programme, which consists of replacing old apartment buildings in disrepair.
EXIM Thailand seeks representative office in Viet Nam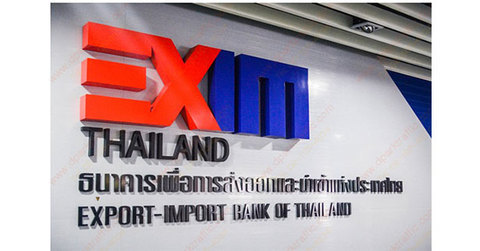 The Export - Import Bank of Thailand (EXIM Thailand) is seeking the State Bank of Viet Nam (SBV)'s support to establish its first representative office in Viet Nam.
During a meeting with the SBV's Deputy Governor Doan Thai Son on Tuesday, Warangkana Wongkhaluang, Vice President of EXIM Thailand, said her bank wanted to open the office in Viet Nam to boost its operations in the country.
At the meeting, Son said seven Thai credit institutions already have branches or representative offices in Viet Nam, noting that the presence of Thai banks in the country had contributed to the development of the local banking system and helped promote economic, trade and investment relations between Viet Nam and Thailand.
In recent years, economic and trade co-operation between the two countries has continued to develop and achieve positive results, Son said, adding that Thailand is currently Viet Nam's largest trading partner within in ASEAN while Viet Nam was Thailand's second largest trading partner and Thailand was among the 10 largest sources of foreign investment in Viet Nam.
Many foreign banks in Viet Nam have also expanded their transaction networks and increased their charter capital in recent years in a bid to increase market share, especially in the retail banking sector. Last year alone saw the total assets of joint venture banks and wholly foreign-owned banks in Viet Nam surge sharply by up to 19.12 per cent to VND1.13 quadrillion (US$48.50 billion), an SBV report showed.
ANZ, Hong Leong, HSBC, ShinHan, Standard Chartered, CIMB, Public Bank Berhad, Woori Bank and United Overseas Bank Limited have opened wholly foreign-owned banks in Viet Nam.
According to experts, more foreign banks are expected to enter Viet Nam's market, which has major potential with a population of nearly 100 million.
They said that Vietnamese banks needed to operate on a larger scale with huge investments in technology and products through consolidation and mergers to create stronger institutions that could compete with foreign banks.
By 2020, in accordance with commitments to the World Trade Organisation, Viet Nam will have to completely open the doors to its banking sector.
Mekong district seeks to expand giant barb farming
A pond for breeding giant barbs in Giồng Riềng District's Hòa Hưng Commune in Kiên Giang Province.
Giồng Riềng District in Kiên Giang Province is expanding a breeding model for cá hô, or the giant barb, that offers farmers high incomes.
Several farmers have been breeding giant barbs in ponds and using commercially produced feed for them under a pilot model in the district's Hòa Hưng Commune since mid-2017.
It was implemented by the local Agriculture and Rural Development Bureau with support from the province Agriculture Extension Centre.
Participating farmers are provided 60 per cent subsidies for buying fingerlings and 40 per cent for feed for 18 months.
Lưu Thị Liễm said she raised 500 giant barbs in a 500sq.m pond.
Fingerlings cost her VNĐ18,000 (77 US cent) each, she said.
When they are one to three months old, they feed at the bottom of the pond and later at the surface, she said.
The most difficult period in breeding them is until they are three months old, she said.
Each participating farmer breeds 500 giant barbs and harvests more than 1,000 kilogrammes worth of fish after 18 months since they weigh more than 2kg by then, according to the bureau.
Since the fish fetch VNĐ200,000 for a kilogramme, each farmer earns more than VNĐ140 million ($6,000).
Giant barbs are in great demand since they can be made into many unique dishes, including hotpots.
Besides, being among the world's largest freshwater fish, they can fetch huge prices when they grow large.
Trần Ngọc Khải, head of the bureau, said participating farmers followed set processes at every stage from preparing the ponds and managing their environment to tending the fish.
The district's agricultural technicians regularly inspect and instruct farmers and help resolve problems in the breeding process, he said.
The district has favourable natural conditions for breeding giant barbs and relevant agencies will help farmers in other communes too breed the fish, according to the bureau.
The fish is endemic to the Mekong River and grow up to 300kg.
In the Mekong Delta, they are normally found in the upper areas of the Hậu River, a tribute of the Mekong.
But their population in the wild has reduced dramatically in the last 10 years.
The National Breeding Centre for Southern Freshwater Aquaculture succeeded in producing giant barbs artificially in 2005.
Now it produces hundreds of thousands of fingerlings every year to supply breeders.
Ninh Thuận helps farmers shift to new crops during dry season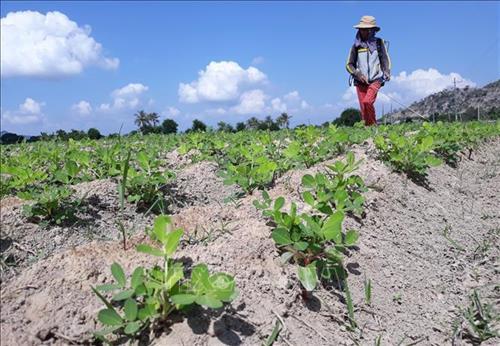 Farmers in Ninh Thuận Province are growing more productive crops during the dry season thanks to financial support from the provincial authority.
Mang Thị Liên, a farmer from Thuận Bắc District in Ninh Thuận Province, said she had been growing peanuts since the beginning of the year. The results have been better than her rice yields last year.
Phạm Thị Thảo, a farmer in the same district, said the district had paid for 30 per cent of the cost of seeds, fertiliser and irrigation systems to grow green asparagus instead of grass.
During the experimental planting, green asparagus grew better in a dry environment and did not require a great deal of care, he said.
Hán Văn Thiện, deputy director of the Agricultural Extension Station in the district, said the district authority had given agricultural materials and instructed farmers in how to produce new seeds suited to the climate.
The district has converted 66ha of ineffective rice cultivation land to beans and green asparagus to increase the productivity during the dry season.
The Ninh Thuận Province's Agricultural Extension Station said that 970ha, including 582ha of winter-spring crop from paddy fields with low productivity, were converted to short-term crops such as corn, melons and vegetables.
Trần Quốc Nam, deputy chairman of the provincial People's Committee, said the province had directed the Department of Agriculture and Rural Development and related units to closely monitor weather changes and check irrigation works in case of drought
The province will continue to help farmers use water sources efficiently and encourage the application of scientific and technological advances to production, as well as develop cultivation models that can adapt to climate change.
Southern province seeks more investment from Russia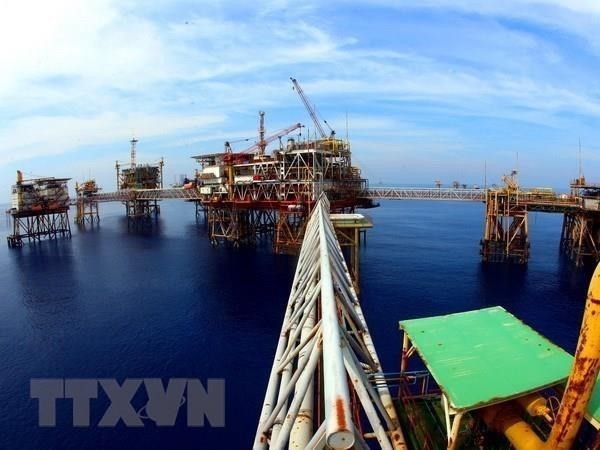 The southern province of Ba Ria-Vung Tau, the base of the Vietnam-Russia oil and gas joint venture Vietsovpetro, wants to attract more investment from Russian businesses under bilateral cooperation agreements.
Local officials expressed the intention at a working session on May 7 with a monitoring team of the National Assembly's Committee for External Relations on the implementation of agreements between Vietnam and Russia.
Vice Chairman of the provincial People's Committee Nguyen Thanh Tinh said Vietsovpetro has made important contributions to local economic development.
He added that Vietsopetro aside, economic ties between Ba Ria-Vung Tau and other Russian localities remain below expectations, despite the locality's efforts to seek cooperation opportunities and partners.
The province's officials explained that the great distance between the two countries and a lack of orientation for cooperation by the government have caused difficulties to the search for and establishment of ties with Russian partners.
Ba Ria – Vung Tau is committed to providing the biggest possible support for Russian enterprises to invest and do business in the province, they said.
According to the province's reports, Ba Ria –Vung Tau has so far signed cooperation agreements in economic, cultural and social fields with four Russian localities, which are Rostov and Sverdlovsk provinces (in 2000), Nenetskiy autonomous region (2010) and Bashkortostan Republic (in 2017). The province plans to ink a plan of actions to implement the MoU on cooperation with the Nenetskiy autonomous region for 2019-2021 this year.
Head of the NA monitoring team, Chairman of the NA's Committee for External Relations Nguyen Van Giau agreed that the Government should revisit agreements signed with Russia with a view to improving the efficiency of cooperative ties.
Forum looks to bolster Vietnam-Eastern Europe trade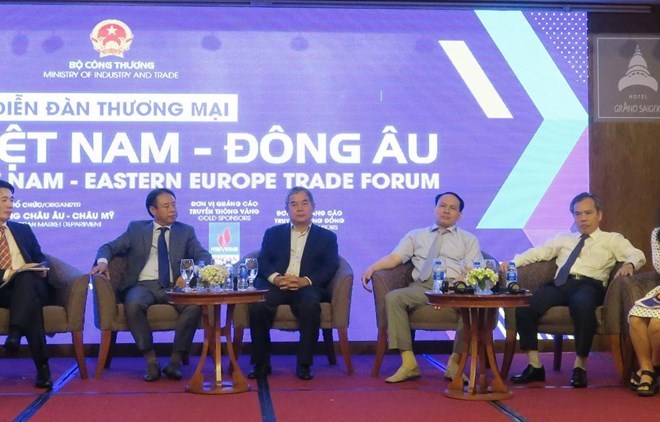 Huge opportunities remain in trade between Vietnam and Eastern Europe, said Deputy Minister of Industry and Trade Hoang Quoc Vuong during a forum held in Ho Chi Minh City on May 8.
The Vietnam-Eastern Europe Trade Forum is designed to bolster Vietnam's exports of farm produce, garment-textiles, and footwear to Eastern Europe in the time to come.
At the event, Vuong said Eastern Europe has been an important export market of Vietnam. The two sides set up institutions and solid legal frameworks to foster bilateral cooperation over the time, including 14 inter-governmental committees, the Vietnam-Poland economic cooperation consultation mechanism, and the Eurasian Economic Union (EAEU)-Vietnam free trade agreement (FTA).
In addition, the eight Eastern European nations which are members of the European Union (EU) have greatly contributed to Vietnam's EU-related revenues.
However, trade revenues between Vietnam and East European countries remain modest, the official said. The figure stood at 10.1 billion USD in 2018, accounting for only 2.65 percent of Vietnam's total export values.
In the coming time, FTAs with the EU and EAEU will remove trade barriers to bolster cooperation in trade, industry, and investment between Vietnam and European countries, and those in the eastern region in particular.
Vietnamese businesses need to improve product quality and diversify their markets as well as export items, which will raise the competitiveness of domestic firms and labour productivity, he added.
Meanwhile, Dmitry Makarov from the Office of Trade Representation of the Russian Federation in Vietnam, based in HCM City, said Vietnamese firms should pay attention to the development and consumption trends of the Russian market, one of the major markets for Vietnamese firms.
Agriculture sector value chains needs to grow strong
Building agro-forestry-fishery high value chains is crucial for the sustainable development of the agriculture sector in the context of international integration, experts have said.
Agriculture remains the major source of food despite the sector's falling contributions to GDP – from nearly 40 percent in the 1990s to less than 15 percent by the end of 2018.
According to deputy head of the Party Central Committee's Economic Commission, Cao Duc Phat, it is important to strengthen connectivity to develop value chains for strong farm produce in Vietnam, and promote investment in agriculture and rural areas amid international integration.
He noted that among 500,000 operating enterprises, only 6,000 work in agriculture. Vietnam has 10 million farming households with small and micro production scales compared to other countries, he added.
The official stressed the need to boost the role of household production and businesses, especially private firms.
Participants at the event put forward various proposals to improve the links between parties in agricultural production, including developing big firms to motivate the production and the formation of databases for agro-forestry-fishery products.
According to Le Duc Thinh, head of the Department of Cooperatives and Rural Development under the Ministry of Agriculture and Rural Development, only 11-14 percent of agricultural products have been sold through the connections of parties, and only 3-5 percent sold through connection chains with safe agricultural practices such as VietGap and GlobalGap.
He underscored the necessity to train farmers on production standards and raise their public awareness of enhancing farm produce quality.
Vice President of the Vietnam Co-operative Alliance, Nguyen Van Thinh, said that it is crucial to amend the 2012 Law on Cooperatives and the Land Law to deal with problems in land accumulation for production development, while building models for cooperatives associated with key products of each locality. Cooperatives themselves should reform and improve their capacity to meet integration and linkage requirements.
Nguyen Ngoc Dan, chairman of smart online monitoring company United, proposed the training of agricultural workers by opening courses for farmers to master the cultivation of particular plants with the support of the local government.
It is necessary to set specific requirements for connection chains with detailed mechanisms and benefits of each member, he stressed.
Deputy General Director of the Agriculture and Rural Development Bank, Le Xuan Trung, stressed the need to strengthen the role of the provincial People's Committees in chain development, while monitoring and supporting local firms to join the chains, and providing risk and price insurance for members of the chains to reduce their losses.
Thai Huong, founder of TH Group said in reality, in times of crisis, agriculture is the lifesaver of the economy.
Therefore, she proposed to consider the building of high value chains in the agriculture sector, meeting requirements of key markets as one of the targets by 2025 to create a breakthrough.
She proposed to implement some pilot projects under the value chain while having leading firms group in the sector to develop policies.
Bac Ninh hopes to attract more Korean investments
The northern province of Bac Ninh is looking to lure more Korean investments, pledging to create the best conditions for both large corporations and small- and medium-sized enterprises to invest in the province, Chairman of the provincial People's Committee Nguyen Tu Quynh has said.
At an investment promotion conference held in Seoul, the Republic of Korea (RoK), on May 8, Quynh said that Korean firms are the locality's largest partners, with 824 projects valued at more than 12 billion USD, accounting for 19.4 percent of all Korean investment in Vietnam.
Pointing out renowned investors in the province like Samsung, Hanwa, and Techwin, he attributed their successful operations to the locality's favourable business climate and transport system, well-developed communication infrastructure, as well as high-quality human resources, among others.
Attending the conference, Vietnamese Ambassador to the RoK Nguyen Vu Tu spoke highly of the Vietnam-RoK sound relations, particularly in the fields of investment, trade, tourism, and people-to-people exchange.
Good political ties and people-to-people exchange have laid the foundation for the effectiveness of economic activities, he affirmed.
The Korean Government is carrying out its "New Southern Policy" to bolster collaboration with the ASEAN bloc, with Vietnam considered a prioritised partner, he said, adding that the Vietnamese Government has outlined various preferential policies to encourage foreign firms, including those from the RoK, to land long-term investment in the country.
Hundreds of Korean investors and journalists attending the conference were informed of Vietnam and Bac Ninh's policies for foreign investors.
Work begins on TH dairy farm project in Thanh Hoa province
Prime Minister Nguyen Xuan Phuc attended a ground-breaking ceremony for the construction of a dairy farm project developed by large dairy producer TH in Nong Cong district, the central province of Thanh Hoa, on May 8.
The project was built at the total cost of 3.8 trillion VND (162.6 million USD), covering 1,354 ha of land in Yen My and Cong Binh communes. It has a herd of 20,000 cows and a processing plant designed at a capacity of 300 tonnes of milk per day.
TH will also develop material areas in Cam Thuy, Tho Xuan and Thach Thanh districts, and work with local farmers to ensure a stable food supply for dairy cows.
Besides creating high value-added agricultural products, the project is expected to generate stable jobs and income for thousands of local labourers, enhance state budget collection, and speed up economic structure shifting.
Advanced technology will be applied for sewage and emission systems, while trees will be planted to reduce the environmental impact.
At the ceremony, Minister of Agriculture and Rural Development Nguyen Xuan Cuong laid stress on the project's significance, saying that it plays an important role in agricultural restructuring.
Once operational, the project will increase its total herd to 42,000 cows and total milk productivity to 166,000 tonnes per year, he said.
Meanwhile, Chairman of the provincial People's Committee Nguyen Dinh Xung asked local authorities and people to join hands with the investor to remove bottlenecks in land clearance and administrative procedures.
Competent agencies must ensure sufficient power and water, as well as carry out preferential investment policies so that the project can be put into operation soon, he said, adding that the investor should mobilise resources and comprehensively implement economic and technical measures for sustainable development.
HNX raises over 786 billion VND from G-bonds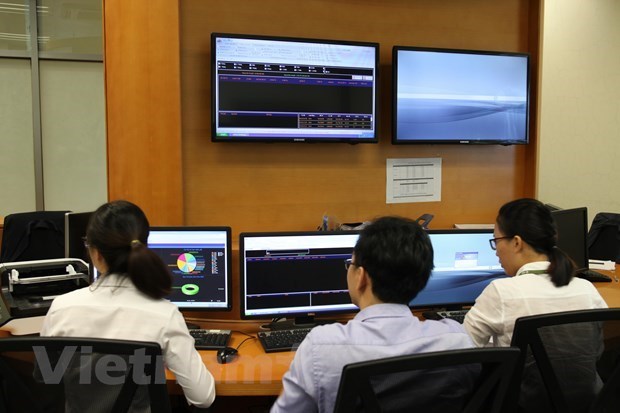 More than 786 billion VND (over 33.6 million USD) was mobilised for the State Treasury of Vietnam from the auction of Government bonds (G-bonds) at the Hanoi Stock Exchange (HNX) in May 8.
The bonds were offered for four tenures: five years, seven years, 10 years, and 20 years.
In particular, the interest rate of five-year bonds was 3.7 percent per annum while those for ten-year bonds fetched 4.72 percent per annum.
Meanwhile, 20-year bonds fetched annual interest rate of 5.69 percent.
The sub-contracting session of the 20-year bonds called for 250 billion VND, with an annual interest rate of 5.69 percent.
From the beginning of 2019, the State Treasury mobilised over 85.5 trillion VND worth of G-bonds through auctions at HNX.
Firms advised to sign contracts in transactions with Chinese partners
Any transactions with Chinese businesses should be conducted via contracts in line with international trade practice, heard a conference in the Mekong Delta province of An Giang on May 8.
The warning was given by Dao Viet Anh, Vietnam's Commercial Counselor in China, who suggested Vietnamese busniesses consult commercial affairs offices and trade promotion agencies in both Vietnam and China to seek suitable and prestigious partners.
They should study China's export-import regulations, especially those regarding food, farm produce and seafood, he said.
To gain a firm foothold in the Chinese market, it is necessary to improve product quality and packaging, develop brand names, learn about local people's taste and step up trade promotion activities, Anh said.
Nguyen Hong Quang, Deputy Director of the Centre for Trade and Investment Promotion of An Giang province, said China has made changes in policies towards exports through official channels, which offer tax incentives but tighten regulations on product quality and origin.
Besides, Vietnamese farm produce and seafood exported to China are facing fierce competition with those from other ASEAN countries, the Vietnamese Trade Office in China warned.
Moreover, Vietnamese exporters lack information about the market, partners and policies of China, it added.
China is now Vietnam's largest trade partner, with bilateral trade value growing about 20 percent annually.
In 2018, Vietnam's exports to China hit 63.9 billion USD, up 27 percent year-on-year, of which An Giang contributed 840 million USD, up 2.43 percent.
Forum discusses how to enhance management of digital economy taxation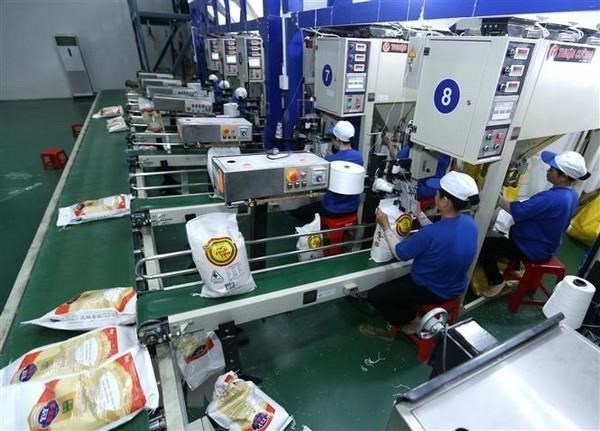 Experts gathered at a forum in Hanoi on May 8, discussing measures to enhance tax management as e-commerce is enjoying strong growth amid the Fourth Industrial Revolution.
The event was held by the General Department of Taxation and the World Bank in Vietnam.
According to Luu Duc Huy, Director of general department's policy department, the tax sector has worked with authorities to manage tax collection in e-commerce businesses.
However, Huy pointed out that tax agencies have encountered various difficulties in collection.
The issuance of business licenses for e-commerce firms remains bewildering as some e-commerce activities are not included in the tax list, so it is hard for tax authorities to determine appropriate collection forms.
Besides, tax collection is constrained by paper invoices which are used in 90 percent companies in Vietnam, while there is no law stipulating those using e-invoices have to share their invoice data with tax agencies. Therefore, tax authorities are unable to determine these firms' revenue.
Huy said that tax collection from internet-based commercial activities via Google, Facebook and YouTube also creates difficulties for agencies.
To that end, Huy called for scrupulous preparation and detailed instructions to facilitate tax payment, and prevent negative impact of e-commerce.
A representative from the World Bank said the tax system should be developed to ensure budget collection and create favourable conditions for both e-commerce and traditional businesses.
To enhance tax management, the Vietnamese Government is amending its tax management law and adding many regulations on e-commerce businesses like e-tax declaration and e-invoices.
Agricultural re-structuring in HCMC to increase farmers' incomes
According to the agricultural development plan of Ho Chi Minh City People's Committee for the period 2019-2025, city authorities will re-structure the agricultural sector to increase farmers' incomes.
The city will focus on researching and adopting biological technologies in making seedlings and breeding animals as well as improve productivity to establish a center for seedlings and breeding animals in the region gradually.
Moreover, the city will develop hi-technology in the agriculture field connecting with training high-skilled personnel to make best of the Fourth Industrial Revolution 4.0. Besides, the city will increase agricultural production combining with eco-tourism as well as revamp criteria for the government's of new rural plan.
Furthermore, the city will provide training for countryside laborers and set up professional slaughterhouses to protect environment hygiene.
What is more, the city will enhance processing methods and promoting trading. Besides, the city will facilitate enterprise development to be proactive to take advantage of the Comprehensive and Progressive Agreement for Trans-Pacific Partnership (CPTPP) and support the city's key agricultural products to lift farmers' incomes.
The city strives to have average GRDP growth over 6 percent and labor productivity growth over 8.5 percent annually averagely, trained laborers in the agriculture sector over 90 percent; rural residents' income of over VND100 million ($4,284) per head per year and 20 percent of the city's total population join cooperatives by 2025.
Int'l jewelry and watch firms join HCMC exhibition
International jewelry, watch and accessories manufacturers and companies specializing in tools and machinery for the relevant industries will participate in the 17th International Jewelry and Watch Vietnam (IJV 2019).
Scheduled to take place at the Phu Tho Center in District 11, HCMC from May 16 to 20, the show will be bringing together exhibitors from Cambodia, China, Hong Kong, Malaysia, Poland, Singapore, Taiwan, Turkey, the U.S. and Vietnam.
First-time IJV exhibitors such as ABAJ and Kiran Exports from Hong Kong will present round and fancy cut diamonds in different sizes, while Royalking from Singapore will introduce fine diamond jewelry.
Global Gemological Laboratory, a leading independent gemological laboratory that provides testing, certification and grading on diamonds, gemstones, jades and pearls, will also join the event.
Some international companies based in Vietnam like Queen Jewelry Residence and RYNAGEMS will display their fine jewelry and unique natural gems.
Some other notable names that are expected to attract selective visitors include Artic, Empire, Hang Seng, Golden Master and JSB from Hong Kong and CETAS from Turkey.
The event will feature international watch brands like Starke from Switzerland and Counter Clockwise Watch.
IJV 2019 will also be attended by suppliers of machinery, equipment, tools, chemicals, and materials for manufacturing luxury items, such as D.C. Technology, IBC and Vina KOH. They will demonstrate their techniques and state-of-the-art technology for the jewelry industry throughout the exhibition.
Visitors will have the opportunity to win a piece of jewelry or luxury timepiece by participating in lucky draws. The five biggest visitor groups will get a gift which is either jewelry or a watch.
Rice exports to China need ecommerce channels: official
Expanding ecommerce channels is necessary to ramp up Vietnam's rice exports to China, which have seen a recent decline, commercial counselor of the Vietnamese Embassy in China Dao Viet Anh said at a meeting on May 7.
Speaking at the meeting in the Mekong Delta province of Dong Thap between the local government, a working team of the Ministry of Industry and Trade and a delegation of Chinese rice importers, Anh said that it is essential for Vietnamese firms to prioritize ecommerce platforms for sale, apart from traditional commerce.
"This (ecommerce) is an effective method of Vietnamese rice distribution and shipments to China," Anh said.
Anh told the Saigon Times on the sidelines of the meeting that some Vietnamese firms have successfully shipped large volumes of rice at high prices to China through ecommerce channels.
"This is a sustainable and stable distribution channel," he said, adding that Loc Troi Group has exported one or two rice products to the Chinese market through the ecommerce channel.
Aside from the focus on rice distribution methods to China, Anh suggested Vietnamese rice exporters should focus on the quality of their rice and meet quarantine requirements.
"As rice can affect consumers' health, Chinese authorities specifically attach great importance to the quality of imported rice," Anh said.
In 2018, the Chinese side pointed out some problems in terms of sterilization and preservation methods for Vietnamese rice, he added.
Domestic rice exporters should proactively enhance commercial promotion activities, including joining food fairs in China to enhance the volume of rice exports, Anh stated.
"It is necessary to build and register a rice brand in the Chinese market," he said, suggesting collaborating with Chinese outlets to sell Vietnamese-branded rice at supermarkets in major Chinese cities.
A report by the General Department of Vietnam Customs indicated that over the first two months of 2019, Vietnamese rice exports to China fell a whopping 95% year-on-year. However, the China still has high potential for rice trading, importing up to 5.32 million tons of rice per year.
Savills to manage DOJI Tower
Savills Vietnam has signed an agreement with the DOJI Group to provide property management services for DOJI Tower, a Grade A office building on Hanoi's Le Duan Street that offers ideal connectivity to other areas of the city.
DOJI Tower has 16 floors and a total net leasing space of 13,000 sq m, with a typical floor plate of approximately 600 sq m, meeting various leasing requirements.
"Savills Vietnam is honored to be selected as the official management and operating unit of DOJI Tower," said Ms. Vu Kieu Hanh, Head of Property Management at Savills Hanoi. "With our strong track record in managing numerous high-quality office buildings in Hanoi, our team offers the highest standards in customer experience."
"Doji Tower is our key project celebrating 25 years of the DOJI Group," said Mr. Nguyen Thanh Long, Head of Asset Management at the DOJI Group. "Our decision to choose Savills as the property management agent will enhance the professional standard for the building and offer tenants the highest standard of service."
Savills Vietnam is the largest and most experienced real estate practice in Vietnam, with offices in Hanoi, Da Nang, and Ho Chi Minh City. It provides comprehensive property services such as Residential Sales, Commercial Leasing, Residential Leasing, Research & Consultancy, Valuation & Feasibility Study, Banking & Corporate Services, Investment Brokerage & Advisory, Retail Consultancy & Leasing, Property & Asset Management, Tenant Advisory & Representation, Industrial Consultancy & Leasing, and Marketing & Creative Services. It won Asia Pacific Property Awards 2015-2016 for "Best Real Estate Agency in Vietnam" and "Best Property Consultancy in Vietnam".
With over 20 years of operations and growth in Vietnam, Savills is proud to be the most established real estate consultancy firm, providing the most comprehensive data and insights on the local property market. It consists of around 800 experienced and professional staff nationwide and the number continues to grow.
The DOJI Group has 15 years of experience in quarrying and processing natural-colored gemstones in Vietnam.
SCG's Vietnam assets up 37%
The Siam Cement Group (SCG) recently disclosed that all its business units would continue to apply core strategies to build healthy growth and act promptly when challenges need to be addressed.
Its packaging business aims to become a total packaging solutions provider by establishing more production bases in ASEAN, especially in markets with constant growth opportunities, and by developing innovations and technologies to add value to products, services, and the production process to meet the needs of enterprises and consumers.
SCG is also driving the circular economy in line with the SCG practice of the "SCG Circular Way", to maximize efficient resource utilization, the recycling of waste materials, and the reduction of materials used in the production process while maintaining excellent product properties. Examples include newly-developed paper straws built to last up to four hours that are safe for everyone, the fibro zeal coated paper bag, and the mono-material plastic packaging manufacturing process.
In addition, SCG focuses on forging more business partnerships to promote the circular economy. It has collaborated with CP All and the Dow Thailand Group to transform plastic waste collected from the office, distribution center, and 7-Eleven stores and turn them into asphalt mixtures.
Its Q1 2019 report reveals that SCG in Vietnam had $2.16 billion worth of assets, an increase of 37 per cent year-on-year primarily from progress at the Long Son Petrochemical Company (LSP). The company reported first quarter revenue from sales of $293 million, including sales from both operations in the country and imports from its Thai operations, representing an increase of 12 per cent year-on-year, mainly from its chemicals business.
In its latest move in Vietnam, SCG last month launched the world-class "SCG Super Cement" using SCG Nano Tech to customers in central Vietnam. "SCG Super Cement is a premium cement that applies SCG Nano Tech - an exclusive technology from SCG aimed at bringing superior strength and enhanced durability to residential and industrial constructions," said Mr. Dhep Vongvanich, Vietnam Country Executive Director at SCG.
Following the launch of SCG Super Cement, SCG will also showcase the advanced technology at Vietbuild Da Nang between May 15 and 19.
SCG has also taken a leap to increase its competitive edge and joined forces with international partners to expand its portfolio of products, services, and integrated solutions to ASEAN, China, and India. This transformation has led to a change in name from SCG Trading to SCG International and fostered international trade with its modern technologies to create total solutions and improve logistics businesses to meet the needs of the market.
It is also advancing the adoption of digital technology to boost business efficiency. For the first time in the world, SCG adopted the Blockchain Corda R3 digital platform to streamline procure-to-pay systems with vendors.
Such a move is a great leap forward, especially in the chemicals business and the packaging business, as the platform can result in up to 70 per cent cost reductions in procurement and payment processes. It also plans to incorporate Blockchain into other areas, to provide greater convenience for vendors buying products from SCG.
MEF III finances Pharmacity
Mekong Capital has announced that its Mekong Enterprise Fund III (MEF III) has provided financing to the Pharmacity Pharmacy Joint Stock Company; the eighth company to receive financial support from MEF III.
"Our partnership with Mekong Capital will empower us to continue improving healthcare for Vietnamese people and help accelerate our growth while better positioning us to execute on our vision and mission to build the most convenient pharmacy chain, where customers fully entrust their health and wellness - which we've continued to make progress on so far," said Mr. Chris Blank, CEO of Pharmacity. "I am extremely pleased that a respected, long-term partner like Mekong Capital shares our view about the great opportunity ahead for Pharmacity."
As at April, Pharmacity's network had increased significantly, to 186 stores in Ho Chi Minh City, Can Tho, Binh Duong, Vung Tau, and Hanoi. The company is now the largest pharmacy retail chain in the country.
It recently celebrated surpassing 1 million subscribers to its customer loyalty program, marking the continued trust from local customers in better healthcare products and services.
By 2021, Pharmacity plans to enlarge its network to more than 1,000 stores with a national presence.
"We are very excited about Pharmacity," said Mr. Chad Ovel, Partner at Mekong Capital. "The company was the first retailer in the sector to demonstrate that all of Vietnam's regulations and compliance thresholds can be met and still generate a healthy store level profitability. This is a breakthrough for Vietnamese consumers, who will substantially benefit from the company's transparent product traceability system."
He believes that with Mekong Capital's well-proven approach towards adding value, called "Vision Driven Investing", and the company's extensive network of international experts and resources, Pharmacity will continue to improve its operations and successfully execute an ambitious nationwide expansion plan.
Established in 2001, Mekong Capital is a Vietnam-focused private equity firm with the most extensive private equity track record in the country. Its investee companies are typically among the fastest growing and market leading companies in Vietnam's consumer-driven sectors such as retail, restaurants, and consumer products.
Mekong Capital commits substantial time and resources to adding value to the companies in which its funds invest and has played an important role in the success of many of its past investments. MEF III applies Vision Driven Investing and utilizes Mekong Capital's extensive network of international experts and resources.
Launched in May 2015, MEF III currently has $112.5 million in committed capital. It has announced seven other investments: ABA Cooltrans, Red Wok (formerly Wrap & Roll), F88, Ben Thanh Jewelry (Precita), Nhat Tin, Yola Education, and Vua Nem.
Pharmacity was established in November 2011 and is one of the first cutting-edge retail pharmacies in Vietnam, aiming to improve the quality of healthcare for each customer.
It retails both traditional Vietnamese and Western medicines as well as beauty products and vitamins. Available items at stores are sourced directly from authorized distributors and manufacturers, rather than wholesalers or traders, to present customers with the highest quality authentic products.