EVN to run 30 more solar power plants this month
Vietnam Electricity Group (EVN) said in a report that the State utility firm will be operating more than 30 solar power plants later this month, taking the total to over 80 plants.
As of May 31, the country had 50 operational solar power plants whose installed capacity totaled more than 2,400 megawatts (MW). They turned out over 185 million kilowatt hours (kWh) of electricity in May.
Besides this, seven more wind power plants, recently put into operation with an installed capacity of 331 MW, produced some 14.5 million kWh of electricity last month.
According to the Electricity National Load Dispatch Center, it has already drawn up plans to operate solar power plants on a trial basis and prepare power reserves for the central and southern parts of the country, depending on the capacity of renewable energy projects.
The center has also installed systems appropriate for 500 kilovolt transmission lines to monitor power quality and ensure safe operations.
This month is thought to be the peak month of the dry season and scorching heat. Therefore, EVN expects the output of its entire electricity system to average 701 million kWh per day, with the heaviest load reaching some 39,040 MW.
Minh Phu yet to face anti-dumping tax stateside
Minh Phu Seafood Corporation has yet to be notified following accusations of not paying anti-dumping duty in the United States, according to a Minh Phu press release on June 7.
Minh Phu said that the firm received information saying that Darin LaHood, a member of the U.S. House of Representatives, had sent a letter asking the U.S. Customs and Border Protection (CBP) to investigate the alleged evasion of anti-dumping duty by Minh Phu Corporation.
The request stemmed from an email sent to LaHood accusing Minh Phu of importing frozen shrimp from India and exporting them to the U.S. market with made-in-Vietnam labels attached.
Minh Phu, however, said that the corporation has yet to receive a request or announcement concerning anti-dumping duty from CBP, or any U.S. agency.
"The firm's shrimp exports to the United States are being executed as usual," according to the press release.
According to Minh Phu Corporation, a lawyer for the firm in the U.S. said that after CBP receives demands or allegations from relevant agencies or State authorities of other countries, CBP will spend 95 days considering these allegations and reviewing, prior to a launch of investigations, in line with U.S. regulations. CBP will announce the results of investigations after finishing an anti-dumping probe, Minh Phu said.
"As such, the letter from LaHood is only a demand based on the accusation from one side, without any evidence. It is not a decision or a conclusion relating to the problem from the U.S. agency," the press release said.
The firm also stressed that it has yet to be informed of the investigation from CBP.
Minh Phu's products have been shipped to over 50 countries in the global market, including Japan, Canada, Europe and South Korea, according to the firm.
Further, its frozen shrimp manufacturing factory, with total capacity of 90,000 tons of frozen shrimp per year, is ranked among the top five shrimp processing plants in Asia.
Minh Phu exported 67,000 tons of shrimp in 2018, with the shrimp shipment to the U.S. market accounting for below 40%, and earning US$750 million in export revenue.
The corporation has some 1,400 hectares under shrimp farming in many parts of Vietnam, such as Ca Mau City, Kien Giang Province, Ba Ria-Vung Tau Province and Ninh Thuan Province.
Minh Phu said that shrimp imports from India made up 10% of the total input volume of the firm's shrimp production.
"The import of input materials to deal with the shortage of domestic materials is normal, and is employed by not only the seafood processing sector, but also many other fields. It is legal in every nation," according to the press release.
Undersupply pushes up live-pig prices
The undersupply of pigs, triggered by the rapid-fire spread of African swine fever (ASF) in the nation, has driven up live-pig prices in Dong Nai Province, HCMC and Hanoi over the past five days to VND35,000-VND41,000 per kilogram.
Dao Huu Thuan, a pig farmer living in the province's Thong Nhat District, said that the prices of live pigs have risen to between VND35,000 and VND38,000 per kilogram from VND31,000 in recent days. For pigs that look good and weigh about 110 kilograms each, they get VND38,000 per kilogram.
Meanwhile, Nguyen Quang Thuy, who owns a household pig farm in the province, expressed regret for having sold his 91 pigs a week ago at the lower price of VND31,500 per kilogram. He still had 120 sows on his farm, which were not yet eligible for sale.
Thuy's neighboring pig farmers also faced a shortage of live pigs as they had almost sold out their pig herds due to possible ASF infections, he said.
According to the base prices of live pigs quoted by CP Vietnam Livestock Company, local live-pig prices were revised upward by VND2,000-VND3,000 per kilogram, said Nguyen Ngoc An, general director of domestic meat processing firm Vissan.
An added that Vissan had bought live pigs at VND39,000 per kilogram. The firm still purchases and slaughters a steady 1,300 live pigs a day. He also attributed the price hike to the shortfall of live pigs.
In HCMC's Hoc Mon wholesale market, the prices of live pigs were quoted at VND39,500 per kilogram for four days, up from the previous VND33,500, said market deputy director Le Van Tien. Some 5,000 pigs are still being taken to the market each night, he said.
To date, 54 provinces and cities have been hit by the disease, while HCMC is among the remaining localities that have adopted effective preventive measures and reported no ASF outbreaks.
As for Hanoi, the disease also drove live pig prices up to VND41,000 per kilogram, the highest level in 10 days at traditional wet markets.
Nguyen Thi Lien, a trader in Bach Mai District, forecast that the live pig prices might climb further in the coming days as many wholesale markets are suffering a shortage of live pigs.
Despite the soaring live pig prices, local traders at traditional markets expressed concern that consumers would stop buying pork products and switch to other meats.
Pork products that strictly follow food safety and hygiene standards are sold at traditional markets, but consumers are still afraid, said a trader at Hom-Duc Vien market.
In related news, Deputy Prime Minister Vuong Dinh Hue at a recent meeting approved in principle a Ministry of Agriculture and Rural Development proposal to consider tapping the State budget to back pig farmers and pig farming companies whose pig herds were culled because of ASF.
The Deputy PM suggested the ministry propose the Government increase daily payments for staff members who took part in culling sick pigs, at the floor level of VND200,000 each on normal days and VND400,000 on holidays.
Further, he asked the Ministry of Finance to advance some VND1.2 trillion to local authorities to support affected pig farmers.
Vietnam to shape growth strategy for next decade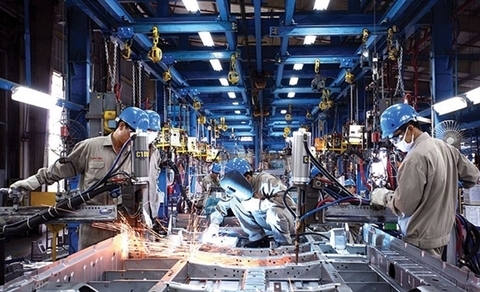 Viet Nam is confronting a rapidly ageing population, tepid productivity and sluggish investment growth which weigh on the country's medium-term growth potential. — Photo petrotimes.vn
Viet Nam would have to push ahead with bold reforms in institutions, human resources, infrastructure and innovation for better quality growth in the next ten years, experts have said.
The Government is shaping a socio-economic development strategy for 2021-30 and a development plan for 2021-25. The next ten-year plan will focus on quality growth, targeting fast but green and inclusive development, and building a modern and integrated market economy.
At a workshop on sharing ideas and opinions on Viet Nam's new development strategy on Friday, Ousmane Dione, the World Bank Country Director for Viet Nam, pointed out both risks and opportunities for the country in the next decade.
He said the increasing adoption of advanced manufacturing technologies – robotics, 3D printing and smart manufacturing – in labour-scarce economies and in China could challenge Viet Nam's ability to continue to rely on export-driven growth.
"But they may also create new opportunities for faster technological catch-up and even leapfrogging," Dione said.
Viet Nam is confronting a rapidly ageing population, tepid productivity and sluggish investment growth which weigh on the country's medium-term growth potential. Many of the drivers that propelled Viet Nam's growth in the past would diminish over the next decade, he said.
"Viet Nam will have to seize opportunities, manage risks and push ahead with bold reforms," Dione said, adding the next decade was a critical time for Viet Nam to confront new challenges and seek to fulfill its ambition of becoming a high income economy by 2045.
Viet Nam's economic growth has been slowing over the past 30 years, from 8 per cent per year in the first decade to more than 7 per cent in the following decade and now about 6.2-6.4 per cent.
Cao Viet Sinh, former deputy minister of planning and investment, said the current problem facing Viet Nam was to determine a reasonable growth rate.
Investment in the country was declining, with total investment as a percentage of gross domestic product (GDP) down from 40-44 per cent in 2001-10 to about 34-35 per cent in 2011-19, but the growth rate was 1 per cent lower than the previous period.
Sinh also noted that lower credit growth was due to risk concerns but worried that such a low level was not enough to fuel demand.
"These are issues Viet Nam must take into consideration in developing a development strategy for the next decade," Sinh said.
Minister of Planning and Investment Nguyen Chi Dung said Viet Nam's labour productivity had lagged behind the world.
He cited the World Bank's "Now or Never" report saying the productivity gap between the 10 per cent of highest productivity companies and the 10 per cent lowest productivity ones in Viet Nam had increased from 160 times in 2012 to 293 in 2015.
"Quality, efficiency and competitiveness from products and businesses are very low," Dung said.
He said limitations in both basic and applied research were the main reasons hampering the country's productivity growth. In many localities, businesses were operating mainly in the service industry with very few in manufacturing.
"If we cannot solve this bottleneck, it will be very difficult to promote rapid, high quality growth in the near future," the minister said.
According to the ministry, science and technology and innovation must be one of the five driving forces behind the economy, besides human resources, institutions, infrastructure and cultural values.
RoK restricts five-year visa policy for Vietnamese citizens
Under new restrictions, only permanent residents of Hanoi, Saigon and Danang can apply for South Korean C-3 visas.
Last December, the Republic of Korea (RoK) began issuing C-3 visas to both permanent and temporary residents of Vietnam's three biggest cities, Hanoi, Saigon and Danang.
This was done under the auspices of the country's "New Southern Policy", which aimed to bolster its ties with ASEAN and India as key partners in the southern region.
C-3 visa holders could stay in the RoK for up to 30 days with no restrictions on the number of visits for a period of five years.
However, there was a sharp increase in the number of individuals forging temporary residence documents and C-3 visa holders overstaying their visa, South Korean authorities said, explaining the decision to restrict the visa to permanent residents.
In early April, offices handling South Korean visas were bombarded with thousands of applicants waiting in queue following rumors that the country's visa policy could change any time.
The Consulate of the RoK in Hanoi said on average they issued 300 tokens a day, but up to 3,000 people began queueing up daily.
Most Vietnamese visa applicants to the RoK came from suburban areas of Hanoi and several provinces in central Vietnam.
The RoK is one of the largest labor export markets for Vietnam. Its Yonhap News Agency reported that Vietnamese were the third largest group of foreign nationals in the country with 196,633 (8.3 percent) as of 2018.
The RoK is also one of the most popular destinations for Vietnamese tourists. The Korea Tourism Organization said over 100,000 Vietnamese visited Korea in the first three months of this year, up 30 percent year-on-year. The total number last year was 457,000.
Equitisation moves at a snail's space in May

Only three state-owned enterprises got the nod from the State authority for their equitisation plan in May, lifting the total number of companies to have plans approved in the first five months of the year to 30, according to the Ministry of Finance.
This was a poor result given that a total of 127 state-owned enterprises (SOEs) must be equitised by 2020 to meet the Government's target.
The remaining 97 enterprises – 76 per cent of the total – must move quickly to have their equitisation plans approved by the end of next year.
SOEs divested capital with total face value of VND759 billion in the first five months of the year, collecting nearly VND1.66 trillion (US$71.2 million) for the State budget.
Since 2017 to end-May 2019, 87 SOEs have completed divestment with total value of VND4.55 trillion, fetching nearly VND8.7 trillion for the State.
The Prime Minister has asked ministries and branches to continue developing and issuing policies and regulations on equitisation, divestment and restructuring of SOEs to ensure the process is done openly and transparently in accordance with the law, following the market mechanism while guaranteeing the State's interests.
The Ministry of Finance has set key tasks in June to co-ordinate with ministries, sectors and localities to speed the process, focusing on supervision and handling financial issues.
In a press conference on May 31, Ho Sy Hung, vice chairman of the State Capital Management Committee, admitted equitisation is progressing slowly but said it is still possible to meet the deadline.
He explained that in 2018, the Government issued more stringent regulations on business valuations, including on reviewing and appraising land prices, thereby increasing the burden and workload for both enterprises and authorities.
Hung said regular progress reports would be made to the Steering Committee for Enterprise Innovation and Development and the Prime Minister. Any delays would be handled strictly, he said.
CIC launches portal for borrowers

Through the portal, borrowers can easily choose credit packages and register loan needs at the appropriate credit institutions, saving travel costs and time when using banking services.
The borrower connection portal is also aimed at improving the transparency of credit information. Borrowers are allowed to view their own credit information and credit scores to monitor their credit levels as well as prevent fraud.
In addition, customers will be advised by CIC on how to improve their credit scores and access credit at credit institutions.
Credit institutions participating in the portal are introducing credit packages and preferential policies for customers. They will be able to use the platform to approach borrowers, reduce the time and cost of finding and selecting customers and ensure openness and transparency.
According to CIC's general director Do Hoang Phong, CIC provides guidance and solutions on its website and through its smartphone application "CIC Credit Connect - Connecting loan needs".
At the launch ceremony for the platform, SBV's deputy governor Nguyen Kim Anh said the move showed CIC has applied new technologies to help borrowers and credit institutions.
Anh said CIC needs to improve the features of the portal, focusing on convenience for customers when registering online and ensuring the safety and confidentiality of their information. Credit institutions must co-ordinate with CIC to introduce and regularly update credit packages, serve the needs of customers and give feedback to CIC to improve and develop the portal, Anh added.
Regulations block Vietnamese start-up businesses

The regulatory framework was still the biggest challenge for the Vietnamese start-up community, speakers said at a summit on Monday.
Vietnamese start-up companies ware still seeking opportunities to set up their head offices in foreign countries as regulations in overseas markets were often easier than those in Viet Nam, a lawyer told Viet Nam News.
The policies were too complicated and inflexible, he said at the Vietnam Venture Summit 2019 on Monday, adding many requirements had prevented the development of local start-up businesses.
In addition, start-up businesses had little understanding of the legal framework, their information was not transparent enough and there were still internal problems that needed resolving, he said.
According to Topica Founder Institute, Vietnamese start-up companies received US$889 million worth of investment in 92 deals from both domestic and foreign investors in 2018. The figure was triple the number in 2017 and six times the number in 2016.
Data from KrAsia Bain&Co showed Series A investment in Vietnamese start-up companies was worth $150 million in 2018, twice the figure in 2017. It was expected to rise to $205 million, $320 million and $440 million in each of the next three years.
There are now 3,000 start-up companies in Viet Nam, 1.67 times the number recorded in 2015, proving the Vietnamese start-up ecosystem has developed strongly.
Eddy Hong, chief executive officer of the South Korean investment firm Nextrans, said his business had invested in nine companies in the last four years, raising $40 million.
He expected to make further investments in eight other companies and targets 100 companies next year.
Hong sees great potential in the Vietnamese start-up community as "there will be so many start-up firms to come to the market and there is a good opportunity for us to define great entrepreneurs".
More than 40 per cent of people in Viet Nam had smartphones and 50-70 per cent of the total population had mobile phones, so there were a "bunch of opportunities to give them great services, not only in HCM City but also in other provinces".
Despite Government support and ease of business-doing requirements, it remained difficult for both foreign investors and Vietnamese start-up companies to co-operate in Viet Nam.
"Foreign investors like us prefer to buy shares (in start-up companies) in Singapore," Hong told Viet Nam News. "Most start-ups have set up parent companies in Singapore and 100 per cent of their entities in Viet Nam are operational companies."
"It takes us a long time to put our money into Vietnamese companies after signing agreements. But in Singapore, we can sign the contract and wire transfer the capital overnight," he said.
In Viet Nam, it may take foreign investors one or two months, even three or five, to invest in local firms even if they had provided every kind of document needed, he said.
Agreeing that regulations were still challenging the growth of domestic start-up companies, Pham Nguyen Bach, chief financial officer of Bepos, said investors wanted to buy and sell shares easily.
But it is difficult for them to do so because of the mountain of paperwork needed before an official decision could be made, he told Viet Nam News.
"When I first called for foreign capital, investors told me to set up the head office in Singapore and move the entire legal entity there, thus the Vietnamese firm could become the subsidiary," Bach said.
"That kind of move will help investors buy and sell their stakes in the company much easier."
Speaking at the summit, Deputy Prime Minister Vu Duc Dam said there must be a way to create a better environment for Vietnamese entrepreneurs so they don't have to look overseas.
He also asked for support from bigger companies to help Vietnamese start-ups to grow. "We need to encourage the realisation of the craziest and most creative ideas."
"We also need to encourage the entrepreneur community to spread the message through the whole community so that Vietnamese start-ups can develop, contribute to Viet Nam's economic growth and expand their influence in other markets.
The Deputy PM urged Government agencies and local authorities to find ways to improve business conditions, make breakthroughs in technological development, and pay more attention to education and training for young people.
Ba Ria – Vung Tau lures capital from Japan
The southern province of Ba Ria – Vung Tau is working to draw more investment from Japan as it defined the country as one of its future strategic investors, said the provincial Department of Planning and Investment.
Japan investors have so far invested 2.6 billion USD in 33 projects in the province, making their country rank fifth among countries and territories investing in the locality.
With productive operations, Japanese firms have generated jobs for more than 3,700 local people. In 2018 alone, they contributed 37 million USD to the State budget.
Among the Japanese-invested projects, 28 are in industrial parks, notably in Phu My 3 specialised industrial park.
Nguyen Anh Triet, head of the management board of industrial parks, said Japanese projects contributed to creating a modern and eco-friendly industry, especially those by Nippon, Asahi, Mitsubishi, Daichi, Sojitz, Sumitomo, Marubeni, Nitori, among others.
Secretary of the provincial Party Committee Nguyen Hong Linh said in the past five years, the province formed a group of experts to access Japanese investors and held annual working trips to Japan to introduce promising projects.
The province advocates luring capital into the support industry, seeking major investors that use modern and eco-friendly technology, investing in fields of strength such as logistics, manufacturing and processing, electricity – electronics, plastics, chemicals and petrochemicals, he said.
To that end, Ba Ria – Vung Tau will step up site clearance and upgrade infrastructure in industrial parks, he added.
Ba Ria-Vung Tau is home to 194 FDI projects.
Vietnam Airlines, Aeroflot bolster Vietnam-Russia air route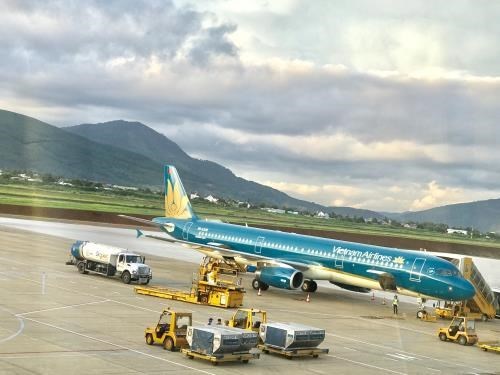 Passengers of national flag carrier Vietnam Airlines and Russia's flagship airline Aeroflot can board their domestic and international flights in the Vietnam-Russia air route when buying tickets of one airline starting June 11.
It is the result of a code-share agreement between the two carriers, announced Vietnam Airlines on June 10.
Accordingly, Vietnam Airlines' passengers can board Aeroflot's flights between Hanoi, Ho Chi Minh City and Moscow; and between Moscow and St. Petersburg, Ufa and Krasnodar.
Meanwhile, passengers of Aeroflot may travel between Hanoi and Moscow and join domestic flights operated by Vietnam Airlines.
The codeshare also supports bookings and check-in procedures for passengers of transit flights.
Deputy Director General of Vietnam Airlines Le Hong Ha said codeshare helps the airlines bolster flights network, thereby boosting their presence in the region.
It also offers chances for passengers to travel to famous destinations in Vietnam and Russia, he added, voicing his belief that the agreement will be a solid foundation for future cooperation of the carriers.
The codeshare between Vietnam Airlines and Aeroflot on 11 routes forms part of a memorandum of understanding between the airlines signed in September 2018.
In the coming time, the airlines plan to set up a joint venture and launch apron and catering services, and aircraft maintenance, among others.
Vietnam Airlines is currently operating three direct flights per week between Hanoi and Moscow, with Skytrax's four-star quality service on its Boeing 787-9 Dreamliner aircraft. Meanwhile, Aeroflot runs nine flights per week between Moscow and Vietnam, with daily flight to Hanoi and twice weekly service to HCM City.
As of the end of 2018, Vietnam Airlines transported more than 1.6 million passengers between Vietnam and Russia.
Vietnam Airlines will move all of its operation in Moscow from Domodedovo Airport to Sheremetyevo Airport as from July 2.
The move is aimed at increasing connectivity among flights to destinations in Russia and Europe through the route network from Sheremetyevo, the largest Russian airport in terms of passenger and freight traffic, take-off and landing operations and the capacity of the cargo facilities.
Vietjet introduces air ticket buying via installment in Vietnam for first time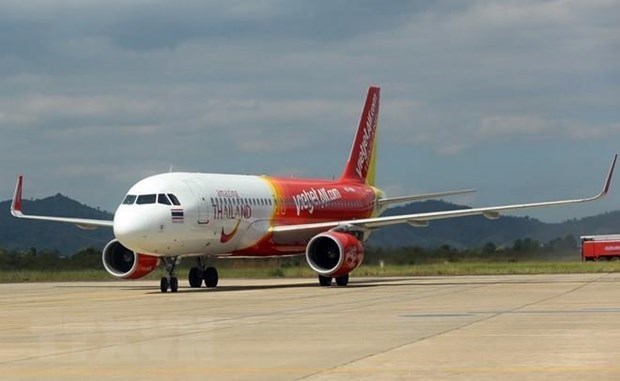 Vietjet Air has cooperated with HD SAISON Finance Co., Ltd. to provide the first installment programme for buying air tickets in Vietnam, making air travel within everyone's financial capability.
No prepayment or salary confirmation is needed, only with some simple steps on website www.vietjetair.com, customers can easily buy one or more air tickets on all Vietjet's domestic and international routes with straightforward loan procedures, quick approval and loans ranging from 2 to 15 million VND (85 – 643 USD).
On the occasion of launching the programme, the first 1,000 customers buy Vietjet's tickets via installment loans of HD SAISON will receive 1,000 attractive traveling gifts from HD SAISON.
Tickets are available only on website www.vietjetair.com.
Vietnamese startup launches social network site for travellers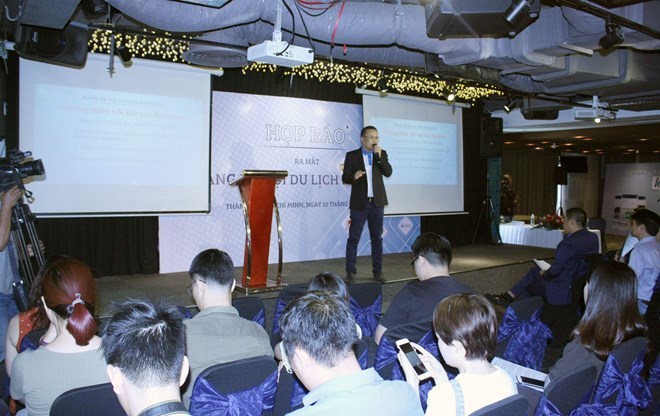 The first social travel site in Vietnam is launched in Ho Chi Minh City on June 10.
Vietnamese online travel agent and startup Hahalolo launched the first social travel site in Vietnam in Ho Chi Minh City on June 10.
The site, also an e-commerce platform, enables users to interact online, thus connecting wanderlusts; and travel agents, tour operators and retailers with their customers.
It operates on the website www.hahalolo.com and mobile app Hahalolo, which is available in iOS and Android operation systems.
New technologies will be updated in the coming time to provide features meeting users' demand.
The startup project began in 2014 while its trial version was launched in October 2018.
Hahalolo General Director Nguyen Van Ha said the site is currently home to 500,000 accounts. The social travel site aims to have 2 billion users in 2024 and will be listed in the international stock market, he added.
Nam Duong wins "best taste of Vietnamese soy sauce in 2019" title
The Nam Duong International Foodstuff Corporation's Nam Duong condensed soy sauce has won the title "The best taste of Vietnamese soy sauce in 2019" by the Canada's Culture Magazin, a leading publication in North America on culture, tourism and cuisine.
The poll was launched in April for Vietnam's soy sauce brands manufactured in the country, excluding international brands or companies with 100 percent foreign-invested capital.
Criteria for the winner include having the most voted flavor by the Evaluation Committee in Canada in the poll organized by Culture Magazin; having all required types of legal business documents (according to Vietnamese law) and food hygiene and safety certificates, and factories of international standards; being favoured by domestic consumers; and being highly rated by food experts for traditional flavour which is preserved throughout nearly 70 years.
Culture Magazin Editor-in-Chief Ann Nguyen said that the poll was made at the request of its readers, mostly Vietnamese expats in Canada.
Thai Kim Son, General Director of the Nam Duong International Foodstuff Corporation, said that the title is an encouragement for the firm in the path of conquering consumers.
Nam Duong soy sauce, with a different name in 1951 which is Tau vi yeu Con Meo Den, has been the flavour associated with meals of millions of Vietnamese families back in the 50s-60s.
Along with Vietnam, the product has been sold in many other markets, including North American countries, Russia, Poland, Hungary and Taiwan.
RoK visitors to Vietnam on the rise
The number of tourists from the Republic of Korea (RoK) to Vietnam has grown impressively in the recent years, making the RoK the second biggest tourism market of Vietnam, according to the Vietnam National Administration of Tourism (VNAT).
Statistics from the VNAT show that in 2018, Vietnam welcomed nearly 3.5 million Korean visitors, a sharp rise from 2.5 million in 2017 and 1.5 million in 2016.
In the first five months of this year, 1.7 million Korean tourists visited Vietnam, up 22.4 percent over the same period in 2018.
According to the Korean Tourism Organisation's representative office in Vietnam, Ha Long Bay, Hanoi, Da Nang, Hoi An and Phu Quoc are among the most popular destinations for Korean tourists.
Meanwhile, nearly 500 million Vietnamese tourists visited the RoK in 2018, a rise of about 41 percent over 2017. The RoK Government is applying many measures to attract more Vietnamese visitors.
In order to further promote the market, Minister of Culture, Sports and Tourism Nguyen Ngoc Thien will lead a Vietnamese delegation to visit the RoK, during which a programme to introduce Vietnamese culture and tourism will be held from June 25-30 in Seoul and Daegu.
Earlier, from June 7-9, a VNAT working team attended the Hanatour International Travel Show 2019, which is the largest annual fair of the RoK.
This year, the event had more than 900 booths by a large number of travel firms, hotels and airlines from countries around the world. At the event, the Vietnamese pavilion introduced tourist destinations, tourism policies and events to be held in the future.
Foreign investors dive into LNG projects in Vietnam
The race in developing liquefied natural gas (LNG) plants has been heating up as new heavyweight players enter the segment.
Most recently, Marubeni Corporation arrived to Ba Ria-Vung Tau to propose building an LNG project after two years of studies. Marubeni came wielding a specific plan for the project.
Notably, the construction will be implemented on an area of 200 hectares with the capacity of 4,800MW. The project will have a total investment capital of $2.7 billion and is expected to come into commercial operation in the second quarter of 2025. The duration of the power purchase contract is proposed to be 25 years.
"Electricity demand is increasing, especially in the south region, while domestic coal and gas sources are decreasing and there is less and less space for hydropower plants. Besides, Vietnam had to start to import coal in 2015. Thus, it is necessary to generate electricity from other sources," said the representative of Marubeni.
In reality, Marubeni has given voice to its ambition to develop a gas-to-power project in Vietnam numerous times now. Most recently, in mid-April 2019 at a working session with Deputy Prime Minister Trinh Dinh Dung, Masumi Kakinori, general director of Marubeni, emphased that Marubeni considers Vietnam an important investment destination and the group wants to implement long-term investment in numerous sectors, namely export-import and LNG supply chain.
However, according to Nguyen Thanh Long, vice chairman of the Ba Ria-Vung Tau People's Committee, the area where Marubeni wants to develop the LNG project is in the planning of Long Son refinery industrial zone, thus, the province will have to wait for the opinion of the prime minister before issuing the final decision.
Marubeni Corporation and its consolidated subsidiaries use their broad business networks, both within Japan and overseas, to conduct import and export (including third-country trading), as well as domestic business, encompassing a diverse range of business activities across wide-ranging fields including food, energy and metals, power and plant projects, and transportation and machinery. Additionally, it offers a variety of services, makes internal and external investments, and is involved in resource development throughout all of the above industries.
A forgotten tool which should be reinstated
The use of taxes and fees should be prioritized to improve the competitiveness of enterprises. As this tool has been long forgotten, it should be reinstated as quick as possible. Vietnam's budget collection has increased over the years while budget deficit has been to a certain extent put under control.
Vietnam is among the nine countries in the "monitoring list" compiled by the U.S. Treasury Department. This piece of news was officially posted on the website of the State Bank of Vietnam late last month. The "Report on Macroeconomic and Foreign Exchange Policies of Major Trading Partners of the United States" recently released by the department sets three criteria for entries to the list, including (i) a bilateral trade surplus of at least US$20 billion with the United States; (ii) a current account surplus of at least 2% of GDP; and (iii) persistent engagement in "one-sided" currency intervention shown by net-buying of foreign currencies for at least six months with total net-buying value equivalent to at least 2% of GDP during 12 months.
Vietnam has been put on the monitoring list as she was deemed to satisfy the first two criteria. In fact, long before this list was published, related Vietnamese authorities had been quite aware of its direct impacts and long-term implications as the American side complained bitterly about her trade deficit with Vietnam. It should be noted as well that relevant Vietnamese agencies have so far made great efforts to partly solve the problem by urging domestic business groups to sign big contracts for buying U.S. jetliners and machinery.
The trade surplus with the United States, however, continues to be a sensitive issue when the Vietnamese economy still depends heavily upon foreign trade. According to the General Statistics Office (GSO), Vietnam's total value of import and export reached US$480 billion last year, twice as much as her GDP. Last year's export revenue alone topped US$243 billion, higher than Vietnam's GDP. During the first five months of this year, the export sales surpassed the US$100 billion level. As Vietnam's export turnover is higher than her GDP, a change to export would create dramatic impacts.
A closer look at Vietnam's export profile may show that despite a high export revenue, the majority of Vietnamese exports—such as electronics, computers, cellphones, footwear and textile and garments—have a high content of import mainly because they are principally assembled or finished in Vietnam. The actual export value earned by Vietnam after subtracting the import value is thus relatively low. This is one of the reasons why the country's GDP value remains low. The low start of GDP also means Vietnam's annual GDP growth rate hovering about 7% is actually slow when it comes to the absolute value.
It is the high content of export in her foreign trade profile that has prompted Vietnam to shun from depreciating her domestic currency, a measure believed to shore up export. However, the exchange rate impacts not only the trade surplus with the United States but also import from China, another key trading partners of Vietnam. Different from Vietnam's exports stateside, those that go to China—via both official and unofficial channels—are mainly agricultural, forestry and fisheries products, either unprocessed or semi-processed. These are in fact Vietnam's real exports.
That China has depreciated her yuan and the yuan-green back exchange rate reaching the ratio of seven yuan to one U.S. dollar is just a matter of time is hitting Vietnamese exporters hard although they settle their deals in the U.S. dollar. The competitiveness of Vietnamese products in the Chinese soil has been seriously dented as the yuan is being forced to lose its value. Prior to the U.S. broadside against China's Huawei, made-in-Vietnam Samsung cellphones do have a greater chance of selling well, which may aggravate Vietnam's trade surplus with the United States.
The yuan-U.S. dollar exchange rate is likely to adversely impact Vietnam's export. According to the GSO, Vietnam's export growth during the first five months of this year was shy of 6.7%, way below the year-on-year rates of 17.5% and 19% in 2018 and 2017, respectively.
As the Sino-U.S. trade war intensifies, there has been a shift of foreign direct investment from China to Vietnam. Plus the foreign investment inflow into the local real estate sector, Vietnam's foreign exchange supply has expanded, which in turn piles up even greater pressure on the Vietnam dong. The excessive strengthening of the domestic currency is apparently at odds with the competitiveness of domestic products, now not only in export activities but also on the home turf.
In its notice which has been sent out, the State Bank of Vietnam stressed on concerted coordination among relevant agencies and ministries in economic regulation. Seemingly, it is not wise to put all the pressure from the competitiveness of domestic enterprises and exporters on the foreign exchange rate. Contrarily, such heavy pressure on this rate should be relieved. The use of taxes and fees should be prioritized to improve the competitiveness of enterprises. As this tool has been long forgotten, it should be restored as quick as possible. Vietnam's budget collection has increased over the years while budget deficit has been to a certain extent put under control.
Vietnam's exports to U.S. rise, China-bound shipments dip
The trade war between the United States and China is driving up Vietnam's exports to the U.S. market but dragging the country's shipments to China down, according to some experts.
Data from the General Statistics Office show Vietnam's exports to its foreign markets grew during the January-May period, except for China.
Vietnam earned US$100 billion in export revenue in the first five months, with the United States being the country's largest buyer, spending US$22.6 billion on Vietnamese goods, up 28% year-on-year.
Some items with strong growth of exports to the U.S. market included smartphones and accessories, up 109.2%; electronics, computers and parts, with an increase of 58.4%; and textiles and garments.
Meanwhile, Vietnam has seen signs of a slowdown in goods exports to China. The country's total revenue from exports to the northern neighbor reached US$13.4 billion in the first five months, down 2.6%. Some commodities facing a strong drop in exports to this market were rice, tumbling 78.7%; smartphones and accessories, dipping 56.6%; and seafood, down 11.8%.
"U.S.-Sino trade tensions have affected Vietnam's economy both positively and negatively," Director of the Vietnam Institute for Economic and Policy Research (VEPR) Nguyen Duc Thanh said.
The representative of VEPR explained that Vietnamese goods have the advantage of being exported to the United States over Chinese goods as China's commodities are subject to higher taxes. In the context of the escalating trade war, U.S. firms also tend to select more Vietnamese goods than Chinese goods.
Meanwhile, the country's exports to China have fallen recently as the Chinese side is attempting to protect its domestic market to cope with the ongoing trade war, causing it to restrict imported goods from foreign countries, including Vietnam.
Many economic research organizations had earlier voiced concern over the change in supply and demand chains due to the trade war.
A report from the Central Institute for Economic Management indicated that Vietnam has recently found it difficult to ship goods to China for two reasons.
First, the northern neighbor has proactively slashed the volume of imported commodities during the trade war. Secondly, China is creating multiple obstacles for Vietnamese goods in retaliation for Vietnam's reluctance to be used as an intermediary for exporting Chinese goods to other countries.
"Shipping goods to China will get more difficult," VEPR said in its first quarter report. The report also shows that the Chinese side demanded that Vietnamese fruit and vegetable exports to China present quarantine certificates and have their origins and packaging checked and certified by Vietnamese agencies and the General Administration of Customs of China.
Hanoi rolls out red carpet for Danish businesses
Hanoi stands ready to create favourable conditions for Danish investors who come to seek investment opportunities and do business in the capital city, Chairman of the municipal People's Committee Nguyen Duc Chung has said.
Chung made the statement at a reception for newly-accredited Danish Ambassador to Vietnam Kim Hojlund Christensen on June 11.
He informed his guest of the city's socio-economic development in the past year, and stressed Hanoi always treasures cooperation with European enterprises in the fields of smart city development, electricity management and healthcare.
The Danish diplomat said that Danish companies have considerable experience in environmental pollution treatment, construction of traffic infrastructure, and smart city development, and they are willing to cooperate with the city in the fields.
As Hanoi plays an important role in Vietnam-Denmark cooperation, he affirmed that he will serve as a bridge to bolster collaboration between Hanoi and Danish localities and companies.
Regarding his guest's recommendations to organise activities celebrating the 50th anniversary of Vietnam-Denmark diplomatic ties in 2021, Chung pledged support for the events.
Vietnam AutoExpo 2019 kicks off in Hanoi
The 16th International Exhibition on Automobile, Transportation and Supporting Industry (Vietnam AutoExpo 2019) kicked off at the National Convention Centre in Hanoi on June 12.
Aside from Vietnamese producers and distributors, the event also attracted businesses from many other countries and territories, including China, Russia, the US, the Netherlands, Japan, Singapore, the Republic of Korea, Thailand, Malaysia, India, Indonesia, and Taiwan (China).
Visitors to the event can experience a test drive of a wide range of vehicles, from passenger cars, trucks, buses and special use vehicles to motorcycles and electric bikes.
Automobile and motorcycle components and spare parts are also on display.
Notably, Vietnamese carmaker VinFast is showcasing the Lux A2.0 sedan, the Fadil hatchback and the Klara e-scooter model. Meanwhile, Mitsubishi Motors Vietnam is introducing its key series like Pajero Sport, Outlander, Xpander and Triton with technological improvements.
Renowned motorcycle manufacturers like Harley Davidson, Triumph and Royal Enfield are not only displaying their big-capacity vehicles but also giving bikers a chance to try them.
A number of the latest commercial and special use vehicle models are also showed at the expo.
As part of the exhibition, which will last through June 15, business matching events with the participation of over 100 firms will also take place to promote partnership and consumption.
Int'l expo displays environment, energy technologies
The 2019 International Environment and Energy Technology Exhibition (Entech Vietnam 2019) opened in Ho Chi Minh City on June 12.
The exhibition drew the participation 140 organisations and firms, which have introduced at 175 pavilions hundreds of products and technologies in environmental treatment, new and renewable energy and environmentally-friendly products.
It offers chances for foreign businesses to seek partners in the Vietnamese market in particular and the Southeast Asian region in general. Meanwhile, Vietnamese firms may seek technologies and partners to improve capacity for domestic energy and environment projects.
Notably, for the first time, an area of 100 sq.m. was zoned off for an exhibition on Smart City, featuring devices and solutions to smart city development.
Speaking at the opening ceremony, Deputy Director General of the Vietnam Environment Administration Nguyen Hung Thinh said that over the time, the Party and State have devised many policies to bolster the development of environment technologies.
The exhibition runs until June 14 at the Saigon Exhibition and Convention Centre.