HCM City keen to step up cooperation with Singapore
HCM City wishes to cooperate with Singapore in promoting start-ups, high-quality human resources training and logistics, said Vice Chairman of the municipal People's Committee Le Thanh Liem while meeting on May 15 with Senior Minister of State at the Ministry of Trade and Industry and the Ministry of Education of Singapore Chee Hong Tat.
Liem pledged his best efforts to improve the city's business and investment environment so as to offer the best possible conditions for foreign investors, including those from Singapore, adding that a high-ranking delegation of the city is due to make an official visit to Singapore soon in a bid to foster bilateral cooperation.
Singapore is Ho Chi Minh City's biggest investor, with more than 1,100 projects worth in excess of US$10 billion. It is also the city's important trade partner, with two-way trade hitting over US$3.7 billion.
For his part, Chee Hong Tat said Singapore desires to augment cooperation with HCM in science-technology transfer and developing start-up firms, saying that his visit is a good chance for Singaporean businesses to seek cooperation opportunities.
The smart city development project of Ho Chi Minh City is a potential one for cooperation between the two sides, he noted.
Singaporean enterprises showed their keen interest in cooperating with Ho Chi Minh City in Singapore's strong fields such as waste treatment, green energy, and production of high-quality agricultural products.
Organization, operation of SMEs Development Fund defined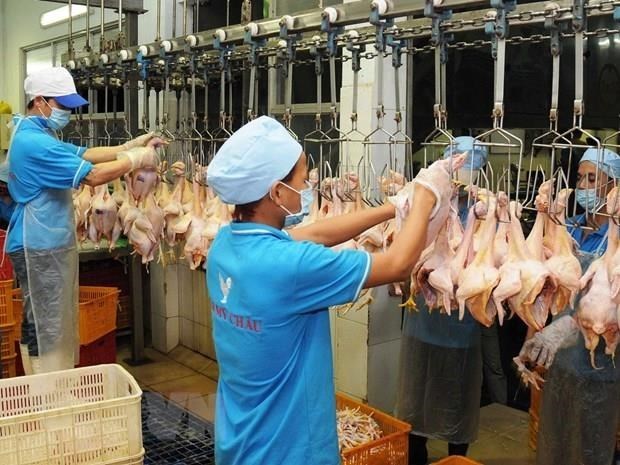 The Government has issued Decree No. 39/2019/NĐ-CP on the organization and operation of the Small and Medium Enterprise Development Fund (SMEDF).
This is an off-budget and non-profit governmental fund, which is set up by the PM.
Accordingly, the SMEDF operates in form of one member limited liability company of which the State holds 100% of charter capital.
The Ministry of Planning and Investment is the host agency of the fund.
The Decree stipulates activities of the fund including lending, financing and increasing capacity for the SMEs, receiving, monitoring and using loans, sponsors, aid, contributions, investments, debt classification, risk provisioning and management and financial management.
The interest rate for direct lending is equal to 80% of the lowest interest rate for commercial lending.
The fund provides direct lending (the fund directly supplies lending for SMEs) and indirect lending (the fund provides lending for SMEs through giving capital for commercial banks which are established and operate in line with the laws).
State Treasury raises 2.4 trillion VND through bond sales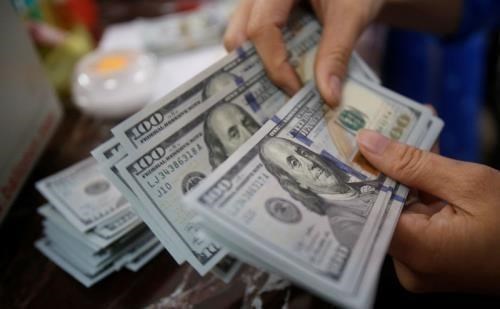 The State Treasury of Vietnam raised a total of 2.4 trillion VND (104.3 million USD) worth of government bonds (G-bonds) during a recent auction at the Hanoi Stock Exchange (HNX).
Eight bidders bought 10-year bonds worth 1 trillion VND at an annual interest rate of 4.72 percent, equivalent to that of the previous sale on May 8.
The 15-year bonds were purchased by seven bidders for 1 trillion VND, yielding 5.06 percent each year, the same as in the May 8 auction.
Bonds with 30-year maturity raised 400 billion VND with an annual rate of 5.88 percent, 0.03 percent higher than that of the May 2 auction.
Meanwhile, five-year bonds worth 500 billion VND went unsold.
Since early this year, the State Treasury has raised nearly 88 trillion VND via government bond auctions at the HNX.
Vietnamese products on show in China

Twenty-five Vietnamese enterprises are showcasing their products at the SIAL China 2019 – Asia's largest food and beverage exhibition – in Shanghai, China.
Their goods include dairy, cashew nuts, coffee, dried fruits, fruit beverages and coconuts.
The annual exhibition is being participated in by some 4,300 businesses from 70 countries and territories worldwide. The event, which runs until tomorrow, is expected to lure more than 110,000 visitors.
On the sidelines of the event's opening ceremony on Tuesday, the Consulate General of Viet Nam in Shanghai and the Viet Nam Coffee and Cocoa Association held a business conference to connect nearly 40 Vietnamese coffee enterprises with Chinese counterparts.
Speaking at the conference, Consul General Ninh Thanh Cong said along with good bilateral trade ties, co-operation between two nations' coffee enterprises has also achieved positive results. However, these results still lag behind the expectations of the two countries.
Cong said the Consulate General of Viet Nam in Shanghai was willing to help Vietnamese enterprises to understand the Chinese market's demand and seek new partners.
During the event, chairman of the Viet Nam Coffee and Cocoa Association Luong Van Tu outlined the strengths of Vietnamese coffee and coffee products.
The chairman expressed his hope that through the conference, businesses from both sides would enhance their understanding of each other's needs.
Chinese firms at the seminar affirmed that Viet Nam was a prioritised market for them in Southeast Asia thanks to the country's high economic growth, close location and developing e-commerce sector.
According to trade experts, China is an open and lucrative market for Vietnamese exporters.
They suggested local firms set up facilities to preserve farm produce and apply new technology in cultivation, to improve quality and yields and for tracing of origin as this year Chinese customs has stepped up inspection of Vietnamese agricultural products by requiring approval certificates and origin traceability,
Meeting China's import criteria would help Viet Nam capture a larger market share, experts added.
China is the world's biggest importer of agricultural products, accounting for 10 per cent of global imports, and its imports are growing at 8.8 per cent annually.
Last year, Viet Nam exported US$8.64 billion worth of agricultural products to the neighbour, accounting for 70 per cent of its agricultural exports.
Tiền Giang Province finds fruit farming profitable, plans expansion
The Cửu Long (Mekong) Delta province of Tiền Giang, the country's largest fruit producer, is expanding fruit farming since it is lucrative for farmers and has great potential.
Farmers here grow a range of fruits depending on soil and water conditions in their area.
For instance, in Cái Bè, Cai Lậy and Châu Thành districts, which have a dense network of rivers and canals and fertile soil, they grow specialty fruits such as Hòa Lộc mango, Ngũ Hiệp durian, Tân Phong rambutan, and Lò Rèn Vĩnh Kim milk apple.
In Tân Phước District where the soil is affected by alum, they grow pineapple.
The province has more than 77,000ha of orchards, or nearly 40 per cent of its farming land, according to its Department of Agriculture and Rural Development.
It has encouraged farmers to develop a model comprising farm land, a pond and an animal pen for crops, fish and livestock.
Trần Thanh Phong, chairwoman of the province Orchard Owners Association, said authorities plan to create concentrated fruit-growing areas.
In the past five years, the association, in co-operation with the province Agriculture Extension Centre, has organised 3,700 training courses in advanced techniques such as Vietnamese and global good agricultural practices (VietGAp and GlobalGAP) for farmers and encouraged them to choose high-quality seedlings.
It has also established fruit farm and garden, pond and animal pen models for farmers to visit and learn.
They have also been taught advanced farming techniques like growing crops in net houses.
Phong said the province has some 50 net houses where honeydew melon is grown, annually earning VNĐ100-120 million ($4,280-5,140) per 1,000 square meters.
There are 1,640 medium and small agricultural farms with infrastructure, mostly orchards, according to the association.
They have an average area of 4.5ha and farmers have developed mixed production models, including the garden, pond and animal pen model.
Farmers now grow specialty fruits with high export value on 9,850ha of what used to be low-yield rice paddies, according to the People's Committee.
This has tripled and even quadrupled farmers' incomes, it said.
The province has created concentrated fruit growing areas to grow large quantities with consistent quality to meet market demand in recent years.
It has encouraged farmer to apply VietGAP and GlobalGAP standards to produce high-quality fruits with traceable origins.
It has nearly 10,000ha under durian in Cai Lậy, Cái Bè and Tân Phước districts and 7,000ha under dragon fruit in Chợ Gạo, Gò Công Tây, Gò Công Đông, and Tân Phú districts.
It also has 16,000ha of pineapple in Tân Phước District, 1,000ha of soursop in Tân Phú Đông District and 300ha of Barbados cherry in the coastal area of Gò Công.
Tam Bình Commune in Cai Lậy has a concentrated durian growing area of nearly 1,400ha, or 87.5 per cent of its total farmland.
Đỗ Thái Hùng, who has a 5,000sq.m durian orchard in its Bình Thuận hamlet, said he harvests 10 tonnes of fruits a year.
Thanks to growing the fruit in the off season, he is able to get very high prices, he said, adding he earned VNĐ500 million (US$21,400) last year.
Nguyễn Tấn Nhũ, secretary of the commune Party's Committee, said local farmers mostly grow RI 6 and Mong Thong varieties, which have high quality and are highly in demand.
To develop its orchard economy further, the commune plans to teach farmers how to grow durian to VietGAP and GlobalGAP standards.
It also plans to set up a value chain for the fruit and secure sales outlets for farmers by bringing them together with companies.
With the success of Tam Bình Commune's concentrated durian growing area model, farmers elsewhere in the province too have learnt it.
Lê Văn Nghĩa, vice chairman of the People's Committee, said the province has boosted promotional activities for its agricultural produce at home and abroad by attending international trade fairs and striking deals with many cities in the country to supply fruits.
They include contracts with HCM City and Đà Nẵng to also supply other key agricultural products.
It has exported Chợ Gạo dragon fruit, Ngũ Hiệp durian, Lò Rèn Vĩnh Kim milk apple, and green skin and pink flesh pomelo to many markets.
Lò Rèn Vĩnh Kim milk apple has been exported to the US since 2017.
Hòa Lộc mango and green skin and pink flesh pomelo have been served on Vietnam Airlines flights since February this year.
Last year, the province exported 10,522 tonnes of various fruits for $17.2 million, up 28.3 per cent in volume and 20.1 per cent in value from the previous year.
Ha Nam grants investment certificates to two large projects
The People's Committee of the northern province of Ha Nam on May 15 granted investment certificates to two large projects in the locality.
Accordingly, Capella Land JSC is allowed to develop infrastructure at Thanh Liem industrial park's second phase with a total registered capital of nearly 950 billion VND (40.6 million USD).
Meanwhile, the Japanese-based Teijin group will spend 12 million USD constructing a carbon plant on a site of 15,300 sq.m. The plant will produce carbon fiber for the aviation and aerospace industry, automobile industry, healthcare, and sports sectors.
At the event, Director of Capella Land Bui Dinh Chien and marketing director of Teijin group Kamigawa Toru ensured compliance with Vietnamese regulations while carrying out their projects.
Chairman of the provincial People's Committee Nguyen Xuan Dong asked competent authorities and agencies to support investors in policies and procedures so that the projects can be implemented in line with their schedule.
He said that the provincial People's Committee has directed all branches and sectors to mobilise resources to branch out comprehensive infrastructure, as well as accelerate administrative procedure reform.
As of May, Ha Nam province granted licences to 40 projects, including 16 FDI ones worth a total of 200 million USD and 24 domestic valued at nearly 3.5 trillion VND (nearly 150 million USD). To date, the province is home to 887 FDI and domestic projects, with combined registered capital of 7.7 billion USD. 
Vietnam operation helps Thai food firm record strong profit hike
Charoen Pokphand Foods (CPF) of Thailand and its subsidiaries have reported that their consolidated first-quarter net profit skyrocketed by 40 percent year on year to 4.279 billion baht (nearly 134 million USD) thanks to their pork business activities in Vietnam.
The combined revenue of the firm hit 125.286 billion baht in the first four months of 2019, up 4 percent from the same period last year.
Sooksunt Jiumjaiswanglerg, CEO of Agro Industrial Business and co-president of the CPF, pointed out that an outbreak of African swine fever in Vietnam could affect pork prices in the area.

Farmers would rush to sell pigs over worries about the virus, which would initially cause an oversupply problem on the market, he said, adding the CPF expects to achieve its annual goals this year.
In terms of investment, the CPF is focusing on business expansion of value-added products, including the acquisition of HyLife, a Canadian pork producer.
The investment in HyLife is expected to allow the CPF to access premium pork markets such as Japan and China. The acquisition of HyLife is hoped to be completed in the last quarter of this year, Sooksunt said.
The CPF sees an opportunity to grow from its business activities abroad, including Vietnam, China, Russia, the US and the Philippines, and other markets.
The firm has set a target to reach 800 billion baht in revenue, up 6-7 percent per annum in the next five years.
US works to attract Vietnamese investors: VOA
US economic officials have been holding events in Hanoi and Ho Chi Minh City throughout the year to lure Vietnamese firms into joining a delegation to Washington, DC, which is scheduled for June 10-12, to explore investment opportunities, reported the Voice of America (VOA).
It quoted US Ambassador to Vietnam Daniel J. Kritenbrink as saying that investing in the US is one of the best decisions that Vietnamese firms can make, especially as the country's economy continues to expand rapidly.
"As firms benefit from this expansion, they should look to expand into new markets and it's only natural to consider one of Vietnam's largest export markets, the US," he added.
The diplomat has been recruiting companies in the Southeast Asian country for a business delegation to Washington, DC. As noted by Kritenbrink, the US is the biggest market for Vietnamese products, which is a reminder that the country already has a big presence in the international arena, having established itself as an export powerhouse in the past two decades.
Speaking highly of Vietnam's economic results, the VOA believes that it would be a major achievement for companies to take it to the next level – no longer just shipping goods overseas, but actually setting up operations and offices overseas too.
The VOA cited electronics conglomerate FPT and telecommunications giant Viettel as examples. By going abroad, Vietnam's companies hoped to not only strengthen their home economy against foreign trade tensions, but also to help build the national brand around the world, said the US multimedia agency.
Standard Chartered Bank executive Nirukt Sapru said Vietnamese firms have various advantages to go global, as the country is still seeing increases in gross domestic product, foreign direct investment (FDI), and FDI-driven manufacturing.
The bank's CEO for Vietnam, Southeast Asia, and South Asia added that Vietnamese mid-corporate manufacturers can capitalise on this and shield themselves from headwinds by pursuing strategies, such as investing in technologies and exploring new markets, which will help them move up the value chain. –VNA
Complex to link Japanese, Vietnamese firms in supporting industries
A complex intended to connect Japanese and Vietnamese firms involved in supporting industries will be developed in the Hanoi Southern Supporting Industrial Park (HANSSIP).
The complex's establishment followed an agreement inked between the HANSSIP's investor – N&G Group – and Onaga Company from Japan in the capital city on May 13.
The launch of the Vietnam-Japan Tech-Park complex would mark a good starting point for both Japanese small and medium-sized businesses and those who specialise in supporting industries in Vietnam, said Nguyen Hoang, vice president of the Vietnam Association for Supporting Industries (VASI) and chairman of N&G Group.
VASI Chairman Le Duong Quang agreed. He said cooperating with enterprises from Japan which had developed supporting industries would bring a lot of benefits for Vietnamese companies.
Domestic enterprises would have opportunities to update Japanese advanced technologies and through Japanese enterprises, they would gain access to the world market, thereby deeply joining the global value chain, he said, adding that Japanese enterprises could also support local companies in human resources training.
For his part, director of Onaga Company Masaru Onaga said that the complex would call on Japanese enterprises to Hanoi to invest in supporting industries and high tech ones.
The HANSSIP covers 640ha in the city's Phu Xuyen district. It comprises an industrial zone which serves supporting industries including manufacturing, mechanical engineering, textile and garment, leather-footwear, electronics, automobile assembling and urban service areas.
The capital city has set a goal of having about 900 firms in supporting industries by late 2020, according to the municipal Department of Industry and Trade.
Of them, some 400 would be eligible to have production systems and their products in line with international standards, as well as have sufficient supply capacities in global production networks from multinational corporations in Vietnam, the department said.
Vietnamese, French firms encouraged to expand cooperation in aviation
Deputy Prime Minister Trinh Dinh Dung spoke highly of France's investment in Vietnam while hosting a reception in Hanoi on May 15 for several large French enterprises operating in infrastructure and aviation.
Welcoming the business delegation, Dung stressed that the Vietnam-France strategic partnership is developing well in all fields, especially in economics, trade, and investment.
France is Vietnam's fourth biggest trade partner in Europe, with two-way trade hitting 5.1 billion USD last year, a year-on-year rise of 10.8 percent. The country is also the leading official development assistance provider for Vietnam.
Appreciating cooperation between the two nations' businesses, Dung affirmed that cooperative projects will help Vietnam modernise its infrastructure and bring about benefits for French investors.
He asked relevant parties to exert efforts to ensure progress and quality of projects, especially those related to the expansion of Noi Bai and Tan Son Nhat International Airports.
The deputy PM also voiced his hope that the two countries' enterprises will maintain close cooperation and expand investment in aviation as well as other spheres.
First Counsellor and Deputy Ambassador of France to Vietnam Olivier Sigaud said that aviation is an important field in economic and trade ties between Vietnam and France.
The Civil Aviation Authority of Vietnam and the Directorate General for Civil Aviation have signed an agreement on technical cooperation. France has cooperated with Vietnam in improving the latter's aviation infrastructure and provided human resources training courses for its aviation sector, he added.
French enterprises also said that the two countries hold great potential for cooperation in economics, trade, and investment, particularly in the aviation sector.
Vietnam enjoys advantages for raising grass-fed cattle
Minister of Agriculture and Rural Development Nguyen Xuan Cuong on May 15 stressed the need for Vietnam's livestock industry to focus on devising policies and production organization methods to meet market demand for food.
Addressing a conference on orientations for the development of grass-fed cattle in Hanoi, Minister Cuong highlighted the great potential and advantages for the sector. However, he noted that due to the impact of climate change and the appearance of new demands, Vietnam is forced to restructure its livestock industry.
Many localities of Vietnam have potential to develop meadows and green food, especially now that saving water resources has become an urgent need, he said.
Vietnam's beef consumption is lower than the average of the world and some countries such as China, Japan, the US and those in the European Union (EU). This shows that the cow breeding industry has great potential for development in the future.
According to Vice Director of the Department of Livestock Production Tong Xuan Chinh, the sector has set a target to lift and maintain the average annual growth of the value of products of grass-fed cattle in the 2019-2025 period between 5-6 percent.
The production of grass-fed cattle by 2025 is hoped to reach over 500,000 tonnes, accounting for over 10 percent of the total production of all kinds of meat; while the output of raw milk is expected to reach 1.8 to 2.0 million tonnes.
In order to promote production and consumption of products, the industry will intensify trade promotion and market forecast as well as seek more opportunities to export products to potential markets.
Attention will be paid to promoting linkages in livestock production in line with the value chain; continuing to support livestock farmers to develop into breeding farms; developing cooperative groups; and building brands and geographical indications for products.
At present, the meat production from grass-fed cattle is very small compared to the production of pork and poultry, accounting for only 8.6 percent of the total meat production.
The per capita milk consumption in Vietnam in 2018 reached 27 kg/year. It is predicted that by 2020, this will be around 28 kg.
Among the products of from grass-fed cattle, Vietnam has just exported milk and dairy products to nearly 50 countries, while meat and meat products are exported in a small volume to China.
After more than six years of negotiations, the protocol on the export of Vietnamese dairy products to China was signed on April 26, 2019. This will create an opportunity for Vietnam to expand its milk and dairy product exports to the market with a population of 1.4 billion.
Hotel technology conference to look into crystal ball
The future of hotel technologies and how businesses can adopt them to thrive in a competitive landscape will be among the key topics discussed at "Transformation In Hospitality: Southeast Asia" conferences to be held in Hà N?i on May 21 and HCM City on May 23.
Organised by TRG International, along with its collaborating partners Infor and VinaData, the conference will gather world-renowned speakers and leading industry experts.
They include Ted Horner, a senior consultant and general director of E Horner & Associates.
He will deliver the keynote speech on "The Future of Hotel Technologies", providing a holistic overview of emerging hotel technologies such as voice assistants, robots, AI, the Internet of Things, and biometric authentication.
Ken Atkinson, executive chairman of Grant Thornton, will share his perspective on the current trends and future outlook of the tourism and travel sector in Vi?t Nam, and Vu Minh Trí, vice president of cloud services at VNG Corporation and managing director at VinaData, will explain how cloud computing is fuelling digital innovations across the hotel industry.
According to experts, the hospitality industry is witnessing an inevitably drastic change, from the proliferation of business technology to the changing patterns of communications among people and machines.
But there are also new challenges for businesses that fail to stay abreast of trends, they added.
Pangasius fish price drops, market fluctuates
After strongly increasing for a long time, the prices of raw pangasius fish in provinces in the Mekong Delta dropped to around VND23,000-VND25,000 per kilogram, at which farmers were only able to break even.
For years, pangasius fish has been raised mainly in An Giang and Dong Thap provinces. According to the People's Committee of An Giang Province, the farming area of pangasius fish fluctuates around
1,300-1,400 hectares annually with production of around 380,000 – 400,000 tons. Last year, most fish farmers hit the jackpot but since the beginning of this year, the prices of pangasius fish have
continuously marched down.
Mr. Le Chi Binh, vice chairman of An Giang Fisheries Association, said that fish farmers have started to sense difficulties returning because last year, pangasius fingerlings were extremely expensive but
farmers flocked to raise them, causing input expenses to highly climb; however, the price of commodity pangasius fish currently has fallen drastically, sending fish farmers to the verge of losses or break-
evens.
Sharing the same opinion, Mr. Nguyen Thanh Binh, director of Chau Thanh Seafood Production and Service Cooperative in Dong Thap Province, said that fish farmers should not focus on quantity then
expanding farming area intensively, especially in the current period, they should tightly control the farming area so as to prevent excessive supply which causes the price to drop further.
Seafood export enterprises in the Mekong Delta said that in recent months, export of pangasius fish has experienced a slump, especially at major markets, including China and the US.
Particularly, pangasius fish exporters exported a worth of US$39.47 million to Hong Kong (China) in March this year, down 12.9 percent over the same period last year. As for the US market, pangasius fish exports also declined by more than 44 percent over the same period last year.
It is more worrisome that the US Department of Commerce recently announced the final result of the 14th administrative review for the period from August 2016 to July 2017 with a relatively high tariff causing disadvantages to Vietnamese enterprises. Amid the aforesaid difficulties, there is a good chance that export of pangasius fish to the US will continue to decline in the near future.
Mr. Doan Toi, CEO of Nam Viet Seafood JSC, said that in the current pangasius fish export structure, the US and China are the two important markets. In 2018 alone, pangasius fish exports into these two
markets hit $1 billion. Especially, the price of pangasius fish to the US was fairly high, at $5-$6 per kilogram, doubled that in 2013.
China is a new market for pangasius fish but demand is extremely high. However, this market also contains many risks as its policy is changed constantly. Meanwhile, the US has been imposing high import tariffs on pangasius fish, causing difficulties for promoting export of pangasius fish into this market. Therefore, in order for pangasius fish to be sustainably exported, the industry should diversify export market instead of relying too much on some major markets.
According to Mr. Doan Toi, it is essential for pangasius exporters to revive the EU market as it plays an important role in leading export of pangasius fish. Fortunately, export of pangasius fish to the EU market has also recovered. In February and March this year, pangasius fish exports reached $72 million, up 42 percent compared to the same period last year.
In the ASEAN region, in the first quarter of this year, export of pangasius fish managed to maintain export turnover at above $55 million, up 18 percent over the same period last year. However, exports to
potential markets, consisting of UAE, Colombia and Brazil saw a decline in turnover.
Leaders of the National Agro-Forestry-Fisheries Quality Assurance Department warned that technical barriers of several countries in the world have become higher and higher in requirements for quality and
food safety.
For instance, China has gradually tightened import of agro-aquatic products through cross border trade and ordered that imported seafood must be produced by firms in the approved list with certificates. The
EU warned that if any seafood producer is found using banned antibiotics, it will be removed from the list of firms received permission to export products to the EU.
Meanwhile, Brazil does not allow using additives and request tests on other criteria. At the same time, it will stop importing if there is a shipment violating its regulations. Russia also checks frequently and
suspends import of seafood if the enterprise has a shipment that violates its regulations.
Amid the previously mentioned difficulties, firms should quickly change to adapt to the requirements and regulations of each market and comply with standards about food safety besides focusing on
expanding export market. Fish farmers should practice farming under VietGAP, GlobalGAP, ASC and BAP standards to provide a clean pangasius fish supply.
Experts said that the industry should not expand farming area but concentrate on connecting fish farmers with seafood producers and increase investment in improving quality as well as create more products to meet diverse demand of the market.
At the same time, it should promote advertising pangasius fish products around the world and have policies to maintain traditional markets as well as open new markets. If solutions are applied synchronously, pangasius fish industry will overcome the current difficult situation and possibly achieve its export target of $2.4 billion this year.
Royal Caribbean refutes claims of cruise ship being chartered to Vietnamese tourists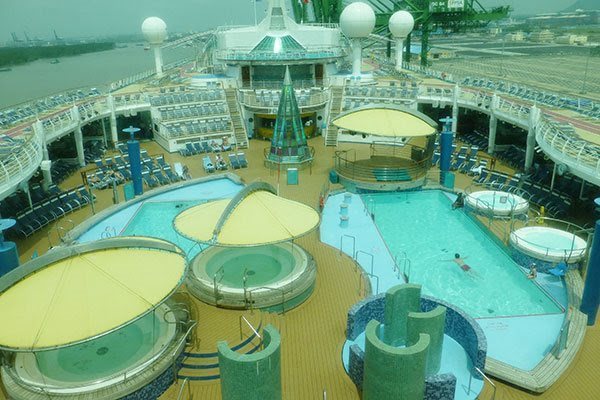 Royal Caribbean Cruise Line has refuted a source saying that the ship operator had agreed to lease a cruise ship to a travel agency or individual to organize a cruise, departing from Halong to Hong
Kong, for a group of some 3,000 Vietnamese tourists.
Nikolaos Antalis, associate vice president at Royal Caribbean International's Marine and Safety in China, confirmed to the Saigon Times that the ship operator had yet to offer a chartered cruise service to any travel firms or people in Vietnam to date. Chartering a Royal Caribbean cruise ship is not as easy as chartering a flight, stated the ship line's representative.
Also, Hong Kong does not offer visa exemptions for cruise passengers, the representative said, in response to a source claiming that cruise passengers would be exempt from visas to this territory.
Earlier, a Facebook group invited some 3,000 people to jointly charter a Royal Caribbean cruise ship, at a cost of some US$500 per head, to travel to Hong Kong from Halong in Quang Ninh Province.
The group said they had planned the voyage and had found 3,000 people who willingly paid deposits for the five-day-and-four-night trip. Also, the cruise passengers did not have to apply for a visa to Hong
Kong, they claimed.
The group, which was founded in late March on Facebook, is home to almost 11,000 members, with new mothers accounting for the majority.
A travel firm with experience in organizing chartered cruises for large groups, collecting deposits from the members and making payments to the ship operator was needed, according to one administrator of
the group.
Moreover, the group claimed that the cruise line had agreed to grant the chartered cruise service for the trip. Passengers did not have to fly to Singapore to get on the ship, and reasonable prices were
available for tourist groups of some 2,500-3,300 people, they said.
According to the Facebook group, the cruise was slated for departure early this summer. However, in a recent post in the group, the administrator announced that the trip had been rescheduled and called for
more members to join it.
HCMC to promote cooperation in key industrial products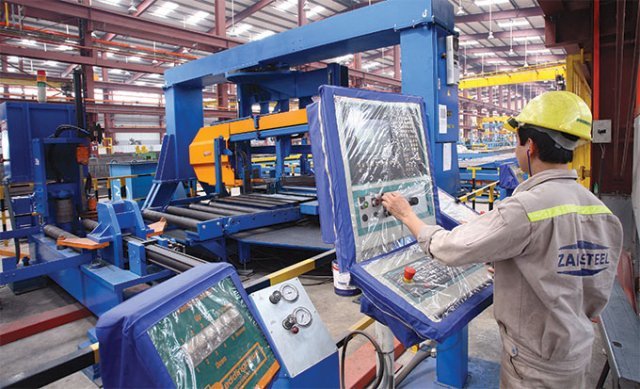 HCMC has collected feedback from experts and the relevant agencies to bolster the growth of key industrial products and promote further cooperation, especially in the fields of science and
technology.
The municipal departments of Industry and Trade and Science and Technology on May 14 held a conference to introduce a list of key industrial products that the city prioritizes for investment in the 2018-2020 period.
Addressing the meeting, Nguyen Ky Phung, deputy director of the Department of Science and Technology, said the city has issued many policies to support scientific and technological studies, technology transfers and the incubation of innovative startup projects.
According to Nguyen Phuong Dong, deputy director of the Department of Industry and Trade, it is important to collect feedback from individuals and organizations, as well as enterprises, to map out wide- ranging solutions and policies to boost the growth of key industrial products.
Only companies can determine exactly what obstacles they are facing, so they can propose specific solutions to the competent agencies, Dong stated.
At the conference, management units, scientists and companies signed cooperation agreements to conduct scientific and technological studies.
Meanwhile, Research Center for Engineering Equipment and Technology, under the HCMC University of Technology, and Industrial Automation Advisor Co., Ltd, signed a deal on developing machinery for
processing seafood products.
In addition, HCMC Center for Geological Information Systems and Nam Long Technology JSC signed an agreement on developing a system to deploy the Internet of Things to monitor flooding in the city.
These agreements are expected to tighten cooperation among management units, scientists and companies to launch various scientific and technological products, according to experts.
Experts and representatives of the municipal departments at the meeting also shared various measures to promote cooperation among management units, scientists and companies to develop key industrial
products and presented solutions to remove obstacles usually faced in the cooperation process.
Earlier, the city rolled out a program on developing key industrial products and issued supporting policies in terms of science and technology. The city encourages companies to organize innovative activities, while establishing a connection between companies and research units, aiming to develop high-quality key industrial products.
An Giang mangoes to gain entry into US market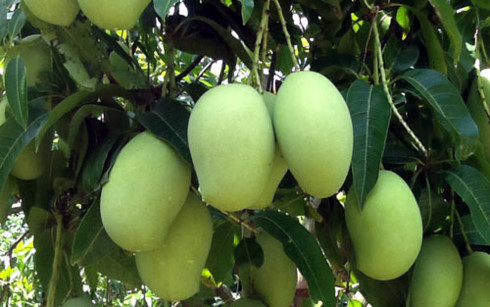 The Mekong Delta province of An Giang is set to export between five and 10 tons of mangoes to the US this June, according to Lu Cam Khuong, deputy director of the provincial Agriculture and
Rural Development.
Local farmers have recently shifted from rice cultivation to other crops such as mangoes, in order to better serve the growing demand from both domestic and Chinese market.
The export of mangoes to the US and other demanding markets currently makes up a small proportion of overall trade.
Khuong said the export of mangoes to the US will open up a new income stream for An Giang in the future.
To secure the stable export of An Giang mangoes to the US and other stringent markets, the People's Committee of Cho Moi, Tri Ton, and Tinh Bien districts have all signed a memorandum of understanding with Chanh Thu Export and Import Fruit Co, Ltd to co-operate in producing and exporting mangoes to these markets.

In addition, Chanh Thu Export and Import Fruit Co, Ltd has agreed to collaborate with the districts of Tri Ton and Tinh Bien to build mango material zones that meet the requirements set by these demanding
markets, particularly in the US which has high standards in terms of cultivation techniques.
Nguyen Sy Lam, director of the provincial Agriculture and Rural Development, said to develop the brand of An Giang mangoes, the department will speed up the granting of codes for other mango planting areas in the time ahead.
Tet 2019 consumer goods purchases highest in three years
A new report says Vietnam spent nearly $2 billion on consumer goods this Tet, the highest in three years.
According to research firm Kantar Worldpanel, Vietnamese consumers spent an estimated VND46 trillion ($1.97 billion) on fast moving consumer goods (FMCG) in the four weeks leading up to Tet (Lunar New Year Festival), Vietnam's biggest and longest festival. The festival holiday this year stretched from February 2-10.
This represented nearly one percent of the country's GDP, and was a rise of 2.2 percent over 2018, when the spending reached VND45 trillion ($1.92 billion). This level of spending on consumer goods is
double the average of a normal month, the report said.
Kantar collected data on consumer goods consumed at home, such as confectionary and packaged food, as opposed to out-of home expenditure like dining out.
Specifically, spending in four major cities of Hanoi, Ho Chi Minh City, Da Nang and Can Tho spent VND6.6 trillion ($281.77 million) on FMCG, up 5 percent over last Tet, while rural areas spent VND30.2 trillion ($1.29 billion), up 11 percent. In the four cities, 33 percent of the spending was for gifts.
Strong marketing and promotion campaigns by FMCG manufacturers and increased access to modern trade channels, which have accounted for an increasing proportion of total trade over the last three
years, were big contributors to spending growth, the report said.

Of the modern trade channels, online sales saw the strongest growth compared to last year, at 33 percent, minimart sales grew 25 percent, and sales through hyper and supermarkets rose 11 percent.
In 2019, up to 4 in 5 households received FMCG as Tet gifts in both urban and rural areas, with the most popular categories of gifts being cooking aids, confectionery, beer, carbonated soft drinks and instant coffee.
Beverages and packaged foods were dominant sectors driving this year's Tet growth, accounting for over two-thirds of Tet baskets in value, while the rest was made up of dairy, personal care and homecare products.
Quang Ninh province promotes tourism in UK
The northern province of Quang Ninh held a tourism promotion programme in London, the UK, on May 14.
According to Vice Chairwoman of the provincial People's Committee Vu Thi Thu Thuy, Quang Ninh sees the UK as an important market.
She said that in the future, the province will coordinate with the British side to build high-quality tourism products to meet British tourists' demand.
Quang Ninh hopes to learn from the UK's experience in developing sustainable tourism and green tourism.
Vietnamese Ambassador to the UK Tran Ngoc An said that in recent years, Quang Ninh's infrastructure development has made it easier for tourists to reach the locality, especially Ha Long Bay – a UNESCO-
recognised World Natural Heritage Site.
Along with Ha Long Bay, Quang Ninh is home many impressive landscapes such as Bai Tu Long Bay, Tuan Chau peninsula, Quan Lan, Co To islands, Yen Tu mountain and Tra Co beach, the diplomat
noted.
Edward Vazey, UK Prime Minister's Trade Envoy to Vietnam, Laos and Cambodia, said Vietnam is an attractive destination for tourists who travel to Southeast Asia.
Vazey lauded the service quality of Vietnam Airlines on the London-Hanoi direct route.
Director of the Quang Ninh Department of Tourism Pham Ngoc Thuy detailed the major tourism products of Quang Ninh, including sea, cultural, spiritual and border tourism for participants.
He stated that the province has lured many tourism projects which have helped it enhance service quality for visitors who can reach the locality through roads, flights or ships.
Richard Skinner from the UK's Responsible Travel said that Quang Ninh should focus on expanding community-based tourism to ensure sustainable development and bring benefits to locals.