Vietnamese firms move to foster apparel exports to Canada
A delegation of Vietnamese businesses has visited Canada to promote textile and garment exports to the North American nation under the Comprehensive and Progressive Agreement for Trans-Pacific Partnership (CPTPP).
The Vietnam National Textile and Garment Group (Vinatex) held a workshop in Montreal city on May 16, attracting representatives of 35 Canadian enterprises.
Total textile-garment demand in the CPTPP, which gathers 11 members with a combined population of 500 million, is estimated at 83 billion USD. In 2018, Vietnam's textile-garment exports to CPTPP markets were 5.3 billion USD, a 6.3-percent market share.
Canada's demand for textile-garment products is worth some 13-14 billion USD, 5 percent of which is provided by Vietnam.
Vinatex General Director Le Tien Truong said this market share hasn't matched Vietnam's stature as the world's second largest apparel exporter. While Vietnam has a 14-percent market share in the US, the modest proportion in Canada is a chance for textile-garment exporters, especially as both countries have ratified the CPTPP.
He said all businesses have opportunities to access a better tariff policy if they satisfy rules of origin. Therefore, Vinatex has organised trade promotion activities in 2018 and 2019 to meet with Canadian importers.
Even in 2018, when the CPTPPP was yet to take effect, Vietnam's textile-garment exports to Canada soared by 19.7 percent, Truong noted, adding that he hoped they can help boost Vietnam's market share to 12-14 percent.
At the workshop, David Ostroff, President of David O International, highlighted the huge cooperation potential for Vietnam and Canada, noting that Vietnam's prices are comparable to China's, and its businesses operate in an organised and effective manner.
Notably, Canada can access the Vietnamese market with a tariff rate of zero percent, especially key with the Canadian dollar weak internationally. This is the right time for Vietnam to enter the Canadian market, he said.
The CPTPP, which took effect in Vietnam on January 14, is expected to boost exports of Vietnamese textile and garment products to Canada when 42.9 percent of the shipments of these products to the market will enjoy an import tariff of zero percent in the first year the deal comes into force.
Forum discusses logistics human resources development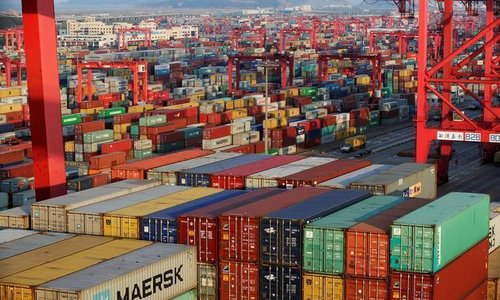 The logistics sector records an average annual growth of more than 10 percent and contributes approximately 5 percent to Vietnam's GDP
A forum on human resources development for the logistics industry and future trends in Vietnam took place in Ho Chi Minh City on May 16, gathering 200 scientists, experts and firms in the country and overseas.
Participants discussed building coordination plans for public agencies, vocational training schools and logistics enterprises to shorten the supply – demand gap regarding employees' skills in Vietnam.
Le Duy Hiep, Chairman of the Vietnam Logistics Business Association (VLA), said vocational training providers are facing difficulties in equipping their students with skills meeting the requirement of businesses.
As such, graduates are often classified as low-skilled workers with lower salaries and need to undergo further training from the recruiters. Meanwhile, up to 70 percent of businesses find it hard to fill their workforces, including both senior managers and unskilled workers.
He said the forum hopes to form a strong link between firms and educational facilities to tackle the shortage of competent logistics workers.
He noted amid the impact of automation and e-commerce on the industry, there is a need for training to catch up with technological advances, thus improving the sector's competitiveness.
Petrina Lawson, Australian Deputy Consul-General in Ho Chi Minh City, said Australia is committed to supporting Vietnam in improving its logistics sector, thus contributing to the country's overall economic development.
The forum was organised by the municipal chapter of the Vietnam Chamber of Commerce and Industry (VCCI), VLA and Australian-funded Au4skills project.
According to the VLA, between 2017 and 2020, Vietnam needs some 200,000 high-quality logistics workers, who are competent in their profession and good at English. By 2039, the industry will demand about 2 million high-quality and unskilled workers.
The sector records an average annual growth of more than 10 percent and contributes approximately 5 percent to Vietnam's GDP. The Government has set a goal for its GDP contribution to reach 10 percent during 2020 – 2030.
Vietnam pledges favourable conditions for Japanese bank
Vietnam welcomes and will create optimal conditions for the Japan Bank for International Cooperation (JBIC) and businesses from Japan to operate and take part in key projects on energy, industry, transport and infrastructure, a senior Vietnamese official has said.
Politburo member and head of the Party Central Committee's Economic Commission Nguyen Van Binh made the statement while receiving JBIC Governor Tadashi Maeda in Hanoi on May 17.
He spoke highly of the fruitful development of the Vietnam-Japan relationship across spheres, especially economy, trade and investment. He affirmed the Vietnamese Party and State's consistent policy of regarding Japan as a leading and long-term partner.
The official lauded the JBIC's role in infrastructure, energy and loan supply, helping to promote Japan's investment in Vietnam.
For his part, Maeda briefed the host on his delegation's working trip to Vietnam, during which they proposed new cooperation initiatives that aim to encourage energy development, particularly renewable, clean and environmentally-friendly energy.
He also talked about the bank's orientations to increase its loans for Vietnam in the projects with the participation of Japanese investors and exporters.
Applauding these initiatives, Binh asked the bank to push ahead with negotiations to materialise them and consider expanding loans for Vietnamese firms or joint ventures of the two countries, especially in infrastructure and energy.
The successful implementation of these initiatives will help the Vietnam-Japan extensive strategic partnership develop in a more comprehensive and pragmatic manner, the host added.
Bridging gap in vocational training in logistics sector
A forum on Human Resource Development for the Logistics Industry and Future Trends in Vietnam was held today in Ho Chi Minh City to discuss concrete actions to close the gap between skills supply and demand in the logistics industry in Vietnam.
VET colleges often face challenges aligning graduate's skills with industry needs, which leads to skills shortages in the job market. Consequently, graduates are placed in low skilled positions with employers having to invest in re-training.
"With e-commerce and automation changing the landscape of the logistics sector dramatically, there will be a specific focus on actions to re-skill the existing workforce to be competent in the technology, thereby further improving the competitiveness of the Vietnamese logistics industry", President of Vietnamese Logistics Association (VLA) Le Duy Hiep said in his presentation on The Workforce Stocktaking in Vietnamese Logistics industry.
During the forum, representatives from Ministry of Industry and Trade and Ministry of Labor, Invalids and Social Affairs discussed the importance of human resource development, logistics enterprises' role in setting skills standards and building skills for the sector's future workforce.
The Logistics Industry Reference Council (LIRC), an industry-led model established by the Aus4Skills program, was used throughout the forum as an example of successful partnership between industry and VET providers to develop occupational and skills standards in the logistics sector.
The LIRC helps ensure that the skills of graduates are relevant, meet employer's needs, which results in improved productivity and efficiency in the logistics sector.
The forum was an initiative of VCCI and Vietnamese Logistics Association (VLA) and was supported by the Australian Government. It brought together representatives from businesses as well as the Vietnamese government and Australian experts.
Thua Thien - Hue to evolve world's top bay into leading tourism destination
The People's Committee of Thua Thien- Hue province yesterday said that the Prime Minister approved the master plan for developing Lang Co-Canh Duong National Tourism Site until 2025, the vision to 2030.
The national tourism site is located in Chan May - Lang Co Economic Zone, in Lang Co townlet and Loc Vinh commune, Phu Loc district, Thua Thien - Hue province with an area of about 9,490 hectares with 1,350 hectares of land used for tourism development.
By 2025, the tourism site is expected to become the leading important destination of Thua Thien - Hue province in particular and the Central region in general.
Lang Co - Canh Duong has been identified as one of the destinations with great potentialities of tourism development. Of which, the marine tourism resources in combination with Lang Co Bay recognized as one of the world's 30 most beautiful bays in 2009 are considered as the most advantages for the local tourism development.
Vietnam promotes export of avocados to US market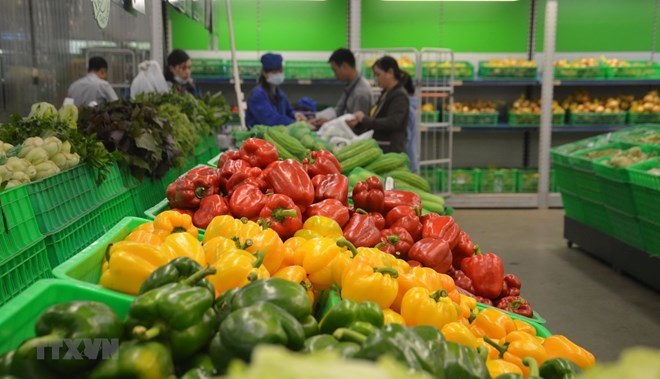 Along with Vietnamese mangoes exported to the United States market after nearly 10 years of negotiations, Vietnam is currently promoted export of avocados to the market.
According to the United States Department of Agriculture, the country paid US$ 2.35 billion in 2018 to import 1.04 million tons of avocados, which were almost consumed in big supermarkets.
In order to enter the US avocado fruit must be controlled in the supply chain from production to distribution and food safety assurance. In addition, the export of avocado to the United States must meet the standards of maturity, color, weight, diameter, undamaged and clean fruit, not exposed to moist environments, etc.
Vietnam currently has many avocado varieties all year round. However, the value of Vietnamese avocado products is still low due to limitations in the application of science and technology, the small production scale. In addition, the brand and geographical indications have not yet been built.
VN Airlines to offer promo tickets to Southeast Asian destinations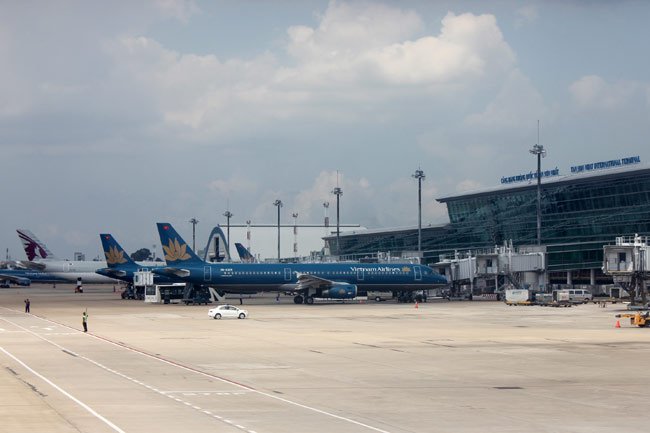 National flag carrier Vietnam Airlines (VNA) will launch promotional tickets, excluding fees for checked baggage, from May 20 for international flights between Vietnam and Thailand, Singapore, Malaysia and Indonesia.
Passengers who do not bring any checked baggage can enjoy four-star services on VNA flights to these Southeast Asian countries, with each roundtrip ticket priced from VND350,000 each (excluding taxes and fees), down a staggering 50% compared with tickets that have checked baggage fees included.
Also, passengers will still be allowed to bring one piece of hand baggage weighing up to seven kilograms and will be served in-flight meals.
If passengers have unplanned checked baggage, they can buy pre-paid baggage vouchers at least six hours prior to their departure time or they can pay for excess baggage at airport check-in counters.
This new promotional ticket program is part of a more economical price grouping, the latest addition to the carrier's Branded Fares Matrix (BFM). BFM is the bundling of rights and interests of passengers, including ticket returns and changes, service upgrades and flight changes.
Under the BFM model, travelers can find business class, premium economy class and economy class tickets, with Flex, Classic, Lite and Super Lite airfares. Each price group offers passengers specific benefits.
With various departure times, VNA now operates 14 daily international flights connecting Vietnam with the four Southeast Asian countries to serve tourists and businesspeople.
Passengers taking flights on the HCMC-Singapore/Thailand routes operated by VNA will travel on wide-body aircraft, such as the Airbus A350 or Boeing 787, starting from this summer.
New State fund for SMEs
The Government has decided to establish a development fund to offer low-interest loans to small and medium enterprises (SMEs), Motthegioi news site reported.
The Government has issued Decree 39, effective from July 1, on the organization and operation of the SMEs Development Fund.
The non-profit fund offers SMEs direct loans at low interest rates, equal to 80% of the lowest rates offered by four State commercial banks.
The maximum amount for each project or business plan must not exceed 80% of the total investment, while the total amount of loans offered to a single SME must not exceed 15% of the fund's charter capital.
Apart from direct loans, enterprises may apply for indirect loans at certain commercial banks, which will be allocated capital by the fund.
Loan terms are determined based on the capacity of enterprises for recouping capital and paying off debt as well as the conditions of each project, but the term must not exceed seven years.
The SMEs Development Fund is aimed at supporting these firms in line with regulations, helping them receive, manage and use capital effectively. The fund is expected to drive SMEs' growth up as difficulties with loan access are removed.
Private sector's involvement in public services needs monitoring
The private sector's participation in providing certain public services is encouraged but authorities should monitor the operations of private service providers to ensure transparency and the quality of services, heard attendees at a workshop on May 15.
Speaking at the workshop called "Role of the private sector in providing public services," held by the Vietnam Chamber of Commerce and Industry (VCCI), in partnership with the United States Agency for International Development (USAID) in Vietnam, VCCI Chairman Vu Tien Loc said that the private sector has strongly participated in key fields of the country's economy to provide public services, the Government news site reported.
The privatization of public services will ease the burden on the administrative agencies and streamline the State apparatus, Loc said, adding that the participation of the private sector also helps avoid overlaps, prevent conflicts of interest and reduce corruption.
In addition, getting involved in providing public services will help enterprises expand their market and will play a key role in enlarging the private sector in Vietnam.
Loc, however, noted that the authorities should tighten control over their operations to ensure a fair playground and transparency and prevent price hikes and monopolies.
Sharing his opinions, Dau Anh Tuan, head of the VCCI's Legal Department, said that private entities offering public services would help boost the competitiveness of multiple sectors, including infrastructure, aviation and sports.
Addressing the meeting in Hanoi City, USAID Vietnam Mission Director Michael Greene explained that Vietnam would need US$22 billion for various infrastructure projects in 2022. As such, efficient investment processes and methods are urgently needed, Greene said.
Greene expected the law being drawn up on public-private partnership investment to create an effective legal framework that would encourage the creativity of the private sector and attract investment.
Melia Ho Tram Beach Resort appoints GM
The new five-star Meliá Ho Tram Beach Resort has appointed Mr. Manuel Ferriol as its General Manager.
Mr. Ferriol has worked for Meliá Hotels and Resorts for the past 15 years, steadily rising through the ranks before becoming an acting Resident Manager at Gran Meliá Fenix in Madrid, a Leading Hotel of the World, and Resident Manager at TRYP Palma Bellver By Melia in Mallorca.
In 2014, he was appointed Director of Operations at Meliá Hanoi, the Spanish group's flagship hotel in Vietnam and recognized as one of the most luxurious MICE and events hotels in Asia.
After two years at Meliá Hanoi, he was promoted to General Manager at Meliá Danang. His success establishing the then-newly opened Meliá Danang, combined with his experience managing leisure and business hotels in Vietnam, resulted in his appointment as General Manager of Meliá Ho Tram Beach Resort.
After a soft opening on March 15, the 152-room and 61-villa Meliá Ho Tram Beach Resort celebrated its grand opening on April 20, cutting the ribbon on a host of world-class facilities, such as three restaurants including a beach club, three swimming pools, a swim-up bar, a coffee shop, a ten-treatment room spa, an executive lounge, a ballroom and conference facilities, a kids' club, a gymnasium, a gift shop, and more.
"Manuel has been with Meliá Hotels International for 15 years," said Mr. Bernardo Cabot, Vice President Asia Pacific, Meliá Hotels International. "He joined our internal management program and has grown with the company to become a general manager due to his talent, his ability to learn very quickly, and his unbridled enthusiasm for hospitality. With his rich knowledge of our brand built up over many years and his strong expertise in business and leisure in Vietnam, he is an indispensable asset to our hotel group, particularly as we expand significantly in the Vietnamese market."
Latest printing technologies showcased at ASGA 2019
The 2nd Vietnam International Exhibition on Screen Printing and Digital Printing Technology (ASGA Vietnam 2019), held last week at the Saigon Exhibition and Convention Center (SECC) in Ho Chi Minh City's District 7, introduced the latest screen and digital printing solutions and provided a platform helping Vietnamese and foreign companies cooperate with each other and approach the latest technologies in the printing industry.
The exhibition was organized by the Asia Screen Printing and Graphic Imaging Association (ASGA), CCPIT Guangdong, the China Screen Printing and Graphic Imaging Association (CSGIA), the YUEZHAN Exhibition Corporation, and VINEXAD, under the Ministry of Industry and Trade. Major support was also provided by members of ASGA.
With an exhibition area of 8,000 sq m, ASGA Vietnam introduced the latest technologies, machinery, and equipment used in screen and digital printing. Some 10,000 visitors attended, from countries and territories such as Malaysia, Laos, Cambodia, Thailand, Sri Lanka, the Philippines, Hong Kong (China), China, and Vietnam.
In order to help participants make the most of the potential opportunities the exhibition offered, the organizer set up pavilions featuring hundreds of well-known global brands in the printing industry. Visitors had the chance to explore a variety of modern machinery and directly experience advanced printing techniques in a high-quality exhibition environment.
In addition to product launches and business matching, Mr. Johnny Shell, Vice President of the Specialty Graphic Imaging Association (SGIA), gave a presentation on "The Printing Industry: Past, Present & Future". He provided an overview of historical developments in printing, the current situation of printing technologies and markets, and environmental issues and solutions to mitigate them.
Talks described the future of the printing industry in five to ten years' time. The organizer hoped to provide those in attendance with a better understanding of printing and impart knowledge about which markets the printing industry serves, what present and future trends it follows, and how digital printing is gaining popularity in the market.
ASGA, a pioneering exhibition on printing technology and with the slogan "New Trend - New Opportunity - New Status", is held every two years in Vietnam and is expected to make the country an ideal destination for introducing the latest printing technologies in Southeast Asia.
State fund offers SMEs preferential loans
The Vietnamese Government has recently issued Decree No. 39/2019 / ND-CP on the organization and operation of the SMEs Development Fund.
The fund is a non-budget financial fund operating for non-profit purposes and established by the Prime Minister. It is responsible for supporting small and medium-sized enterprises (SMEs) in matters such as lending and financing and in supporting their capacity.
SMEs can borrow directly from the fund and will be entitled to preferential interest rates equal to 80 per cent of the average lowest interest offered by four State commercial banks.
Innovative startup SMEs that can borrow directly from the Fund must meet the following conditions: meet Article No. 4 of the Law on Enterprises (with an average number of employees participating in social insurance not exceeding 200 people, with total capital no more than VND100 billion ($4.3 million) or total revenue no more than VND300 billion ($13 million) or VND12.8 million ($550) in the prior year; ensure that owners' equity capital in projects and production and business plans reach at least 20 per cent of total investment capital for the implementation; and ensure sufficient capital to implement such production and business projects and plans.
The lowest interest rates are determined on the basis of comparing the rates of the four State commercial banks with the largest total assets at the time of determining such interest rates.
The maximum amount for each project or production or business plan must not exceed 80 per cent of the total investment, and the total amount for any one SME must not exceed 15 per cent of the Fund's charter capital.
The Fund is also allowed to make indirect loans to SMEs through the allocation of capital to certain commercial banks.
Vietnamese solar power manufacturer expands in New Zealand
Vietnamese solar power manufacturer SolarBK Holdings Group and Tu Mai Ra Investment Foundation have opened the first solar power solution experience centre in Gisborne, New Zealand as the first step approaching in the renewable market in Oceania.
General director of the SolarBK Holdings Group, Nguyễn Dương Tuấn said the centre will introduce the made-in-Viet Nam solar panel and cell and renewable technology to customers in New Zealand and Oceania.
He said it offers experience visits and BigK solution – an initiative of the SolarBK in promoting green power in New Zealand.
The centre was designed with total capacity of 10.8 kWp to generate an average of 11,997 kWh per year, while reducing emissions of 9.7 tonnes of carbon to the environment.
Gisborne was chosen as the location has a monthly solar radiation average 3.68 kWh per square metre per day, according to a report from SolarBK.
Darrin Apanui, general manager of Tu Mai Ra Investments said: "We were looking to establish long-term relationships with Vietnamese companies where over time and through respect we could create what we call 'legacy relationships'."
"We, with SolarBK, also believed that there was a very serious opportunity to develop a solar business in New Zealand that was different to the current model being used by several providers."
SolarBK was the only Vietnamese business to participate in the InterSolar Europe 2019 event in Munich, Germany.
SolarBK Holdings has been exporting made-in-Viet Nam solar panels and equipment with total capacity of 160MWp to the US, the Netherlands, UK, Singapore, Turkey, Tunisia, Japan, Malaysia, China, Hungary and Poland since 2017. — VNS
Vietjet offers special promotion for Vietnam-Japan routes
Vietjet is offering travelholics a new treat with its exclusive promotion for all Japan routes named "Ohayo Saturday, fly to Japan from only USD 0".
Under the programme, passengers can book air tickets priced as low as USD 0, excluding taxes and fees from now until December 31, 2019 at www.vietjetair.com.
The promotion is applied to all routes between Vietnam and Japan, including Osaka (Kansai) – Hanoi/ Ho Chi Minh City and Tokyo (Narita) – Hanoi/ Ho Chi Minh City.
The travel period for the promotional tickets is available after 30 days from the booking date.
For the Tokyo (Narita) - Ho Chi Minh City route, the travel time is from July 12, 2019 to October 16, 2019, excluding national holidays.
The promotional tickets are available every Saturday at website www.vietjetair.com, also compatible with smartphones at https://m.vietjetair.com. Payment can be easily made with international debit and credit cards, including Visa/ MasterCard/ AMEX/ JCB/ KCP/Union.
With a network comprising 113 domestic and international routes, Vietjet operates safe flights with a technical reliability rate of 99.64 percent — the highest rate in the Asia Pacific region.
As a fully-fledged member of International Air Transport Association (IATA), Vietjet has obtained the IATA Operational Safety Audit (IOSA) certificate and has been awarded a 7-star ranking, the world's highest rate for safety, by AirlineRatings.
It is the first airline in Vietnam to operate as a new-age airline offering flexible, cost-saving ticket fares and diversified services to meet customers' demands.
It provides not only transport services but also uses the latest e-commerce technologies to offer various products and services for consumers.
Vietjet is a fully-fledged member of International Air Transport Association (IATA) with the IATA Operational Safety Audit (IOSA) certificate. It was named "Best Ultra Low-Cost Airline 2018 - 2019" and awarded the highest ranking for safety with 7 stars in 2018 by the world's only safety and product rating website AirlineRatings.com. The airline has also been listed as one of the world's 50 best airlines for healthy financing and operations by Airfinance Journal in 2018.
Currently, Vietjet operates around 400 flights daily, carrying more than 80 million passengers to date, with 113 routes covering destinations across Vietnam and international destinations such as Japan, Hong Kong, Singapore, the Republic of Korea, Taiwan, mainland China, Thailand, Myanmar, Malaysia and Cambodia.
Vinalines to hold shareholders' meeting in June
The Vietnam National Shipping Lines (Vinalines) is scheduled to hold its first shareholders' meeting on June 24, starting operation as a joint stock company model with the new name Vietnam Marine Corporation (VIMC).
Under the new model, the corporation will still focus its business on seaports, marine transportation and marine services.
In preparation for equitisation, the corporation has held two share offerings, in which the initial public offering attracted 42 investors who registered to buy nearly 5.5 million shares, accounting for 1.1 percent of the total 490 million shares offered for auction. Meanwhile, more than 483 million shares were offered at the second public offering, but no one registered to buy.
The corporation earned revenue of nearly 2.9 trillion VND (124 million USD) in the first quarter of this year, in which the marine transportation reached 1.2 trillion VND, seaports 1.08 trillion VND and the remainder came from marine services.
Cuba welcomes Vietnamese businesses, investors: chamber head
Cuba welcomes and stands ready to support Vietnamese businesses and investors so as to multiply successful projects of the two countries, President of the Cuban Chamber of Commerce Orlando Hernandez has said.
He made the remark at a Cuba-Vietnam business forum in Havana on May 15 that attracted more than 100 representatives of both countries' enterprises.
The official stressed that the two sides boast huge potential for enhancing economic and trade relations, especially in healthcare, biotechnology, agriculture, tourism, informatics and communications.
Cuba is facing difficulties, including those relevant to external financial resources and payment in foreign currencies. Therefore, its government is working to improve the efficiency of the use of existing resources, promote export and increase attracting foreign investment, he said.
For his part, Vietnamese Ambassador to Cuba Nguyen Trung Thanh said he believes with the countries' friendship, political resolve, signed agreements and support mechanisms being perfected, the current uptrend in the bilateral trade will be maintained to reach the target of 500 million USD before 2022.
He also noted difficulties as well as success stories in bilateral economic ties, reiterating that the Vietnamese people always by the side of the Cuban people and consider each success of the Caribbean nation as their own.
At the forum, Vice Chairman of the Vietnam Chamber of Commerce and Industry Vo Tan Thanh presented a number of economic policies of Vietnam and some of the country's achievements over the 30 years of reforms.
Following the event, Vietnamese and Cuban businesses met with each other to discuss cooperation in such fields as oil and gas, legal services, printing and packaging, environmental services, construction and real estate, agriculture and food processing, fertilizer and pharmaceutical products.
HCM City buses losing passengers to ride-hailing services
Public buses in Ho Chi Minh City are getting fewer passengers due to increasing competition from ride-hailing services, according to municipal officials.
In the first four months of the year the number fell by 8.9 percent year-on-year, the city said in a report.
"The development of services like Grab, Go-Viet and Be has increased competition for buses, attracting passengers who travel short distances. These services are flexible and priced competitively."
A bus ticket costs VND5,000-6,000 (21-26 cents). But a Go-Viet motorbike ride costs less than VND5,000 (21 cents) for short distances when there are promotions while a GrabBike for two kilometers costs only VND12,000 (51 cents) after discounts.
Homegrown FastGo offers a VND25,000 ($1) taxi ride for five kilometers while Singapore app TADA offers VND20,000-50,000 ($0.86-2.14) discounts on rides.
Last year the city's Department of Transport said ride-hailing motorbikes had affected revenues of bus companies after the number of passengers fell by 3 percent to 571 million to miss the year's target by 10 percent.

Seven bus routes were discontinued due to heavy losses, it added.
Saigonbus, a major operator with 500 buses, raised concerns in its 2018 annual report. "Ride-hailing services are drawing away a large number of customers from public transport with regular promotions."
The company reported a loss of VND 37 billion ($1.6 million).
Its board targets pretax revenues of VND14.4 billion ($617,700) this year.
HCMC resumes bus ad auction
The HCMC Department of Transport has approved a plan on auctioning the rights to bus advertising, the fifth auction of its kind following the failure of previous auctions.
The city will auction the rights to place ads on 1,152 buses plying 72 routes. The bidding will be divided into 71 packages.
The city has set flexible contract periods of six months, one year, two years and three years. Participating firms must place deposits of 5% to 15%, depending on the contract term.
The prices of packages range from VND550 million to VND5 billion per year. The auction is expected to help generate VND135 billion for the city.
A representative of the HCMC Department of Transport said that if the fifth auction fails as well, the department will review the demand for bus advertising and the prices of bus advertising packages.
In the first auction, which was divided into four packages, a Japanese advertising firm won an auction package worth VND162 billion to place ads on 492 buses over three years. The remaining packages
failed to attract participants.
The following three auctions also received no bids from advertising agencies. Many enterprises said that the high costs of the packages and the deposit requirement of at least 5% of the starting price of each package deterred them from submitting bids.
VN needs to improve economic resilience: experts

It is critical to improve the resilience of the Vietnamese economy to withstand and recover from external shocks, experts told a conference in Ha Noi on Wednesday.
Senior economist from the Bank for Investment and Development of Viet Nam Can Van Luc spoke at the conference about economic stability and business competitiveness held by the Institute for Brand and Competitiveness Strategy. Luc said that due to its small scale but high level of openness, the Vietnamese economy was more vulnerable than most to external shocks.
From the end of 2018 to date, major risks to the growth momentum of the global economy and Viet Nam included trade tensions between the US and China, the slowdown of the global economy, geopolitical risk and diseases and climate change, he said.
The operation efficiency of firms was low with the return on asset ratio (ROA) averaging only 2.7 per cent, Luc said, adding that the highest ROA was still demonstrated by foreign direct investment (FDI) companies (6.9 per cent), followed by State-owned enterprises (SOEs) (2.6 per cent). The lowest ROA was among non-State firms (1.4 per cent).
The development of new firms has also slowed since mid-2018, Luc said.
He said the privatisation process for SOEs was stagnant while the restructuring of credit institutions remained a challenge, posing a threat to economic growth.
To increase the resilience of Vietnamese firms, Luc urged firms to be proactive in enhancing competitiveness by improving corporate governance capacity and product quality, developing their business strategy and building their brands and a skilled workforce.
Focus should also be placed on improving the capacity for integration so that firms would be able to take advantage of free trade agreements.
Viet Nam also needed to promptly issue national strategies for Industry 4.0 and the digital economy, Luc said.
According to Tran Dinh Thien, former director of the Viet Nam Institute for Economics, Viet Nam did not have many firms which could compete globally. Thien said 65 per cent of firms are still categorised as micro.
"Why do micro-sized firms account for such a large proportion? We need to figure out the causes and solutions to boost their development," Thien said.
In the disruptive era of Industry 4.0, many Vietnamese firms struggle to find a coherent plan of action, Thien said.
"If Viet Nam wants to innovate and avoid being left behind, it is necessary to develop an appropriate legal framework and take risks," said Thien.
At the conference, Deputy Chairman of the National Financial Supervisory Committee Ha Huy Tuan stressed the importance of economic stability in the context of global uncertainty and the rapid development of the digital economy.
"Viet Nam needs to give priority to economic stability, especially financial stability," Tuan said, adding that the digital economy was developing rapidly but carried a number of risks.
Thai firm to export poultry products by 2020
The Thai-funded C.P. Vietnam Corporation said it will begin shipping Vietnamese processed poultry products to Asia and Europe in the second quarter of 2020, with export volume estimated at 3,000 tonnes per month.
To realise the target, the company has established its CPV Food limited company at the Becamex Binh Phuoc industrial park in the southern province of Binh Phuoc. It is a closed-chain production line to breed, raise and slaughter chickens as well as process final products. The first phase of the project runs from 2019 to 2023.
Under the project, there will be an animal feed plant to produce 0.3 million tonnes of feed annually and five breeding farms to turn out 53.6 million chicks annually. The first batch of breeding chickens is expected to be introduced to the farms this July.
C.P. Vietnam Corporation will also construct 21 chicken farms capable of raising 52 million heads a year. A slaughter – processing plan to make 116,000 tonnes of poultry meat, 36,000 tonnes of processed poultry meat and 2,100 tonnes of feather meal on an annual basis is also part of the project.-
WB to help Vietnam Social Security in pension fund management
Deputy General Director of the Vietnam Social Security (VSS) Nguyen Dinh Khuong recently held a working session with a delegation from the World Bank (WB) led by financial expert Alwaleed Alabatani in Hanoi to discuss the launch of a technical support programme for pension fund management.
Khuong thanked the WB for assisting the VSS in improving its ability to manage pension funds and asked the lender to continue helping the VSS expand its investment portfolio and improve training, governance, and the capacity of its Department of Fund Management and Investment.
Alabatani said building on the success of the first stage of the programme (2017-2018) with a focus on training and improvement of pension fund governance, the WB will arrange financing to continue assisting the VSS in the efforts during the second stage from 2019-2021.
Earlier, the lender announced it had mobilised 500,000 USD from First Initiative Foundation to assist the Vietnamese government in pension reform.
Both sides agreed on a working plan to implement the technical support programme based on priorities set by the government. They discussed the VSS's fund management and investment, the supervision of private pension and the organisation of seminars on the field.
PM Nguyen Xuan Phuc receives JBIC Governor
Vietnam wants to receive support from the Japan Bank for International Cooperation (JBIC) in the developing power projects, Prime Minister Nguyen Xuan Phuc has said.
Hosting a reception for JBIC Governor Tadashi Maeda in Hanoi on May 16, PM Phuc expressed his delight at the sound cooperation between Vietnam and Japan, with Japan continuing to be a leading economic partner of Vietnam.
As Vietnam is mobilising resources to branch out production, business and infrastructure construction, PM Phuc hoped that Vietnam and JBIC would have effective cooperation measures in the coming time.
Tadashi Maeda, for his part, believed that cooperative ties with Vietnam would be promoted, adding both sides will discuss investment for sustainable development at the upcoming G20 Summit & Ministerial Meetings in Japan.
Vietnam wants to develop power energy, thus JBIC stands ready to work with Vietnamese partners in thermal-electrical projects with advanced technologies to protect the environment, he said.
He recommended Vietnam develop gas-to-power projects, and it is necessary for the country to carry out the projects in the public-private partnership mode with risks shared between the Government and private companies.
JBIC is considering loaning the Electricity of Vietnam and the Vietnam Oil and Gas Group to develop environmentally-friendly power projects, he added.
PM Phuc wished that JBIC, with considerable experience, would help Vietnam complete institutions and law in PPP investment.
Lifestyle, architecture expo opens in HCM City

Vifa GU 2019, an exhibition on urban lifestyles and solutions for interior spaces, opened in HCM City on Thursday showcasing the latest interior and architecture trends and lifestyle and package solutions for interior spaces.
The first edition of the exhibition features 500 booths set up by nearly 100 enterprises in the wood processing, handicraft, architecture, real estate, fashion and food sectors.
To help visitors get a clear understanding of each interior trend, the organisers have divided the exhibition space into areas with distinct highlights.
They include the Eclectic pavilion and houses representing three different interior decoration trends, timeless, today and lab.
The exhibition will feature eight seminars, including on modular housing, modern housing trends and Italian design styles.
Nguyen Chanh Phuong, deputy chairman and general secretary of the Handicraft and Wood Industry Association of HCM City, said the event is organised on a completely different model from the association's other exhibitions.
VIFA GU is a place for visitors to meet innovative companies and brands in the industry and get an overview of the ability to create Vietnamese living spaces.
It would also be a platform for businesses to enhance connections and complete the furniture trading eco-system, and property developers and investors can find suitable partners, he said.
Vifa GU is an important event for promoting wood and wooden products in the domestic market, which is worth over US$4 billion a year.
The exhibition, at the Saigon Exhibition and Convention Centre, will go on until Sunday.