Prioritising macroeconomic stability, maintaining growth momentum
In the context of decent economic growth and improvements in the first quarter of 2019, the next goal is to continue stabilising the macroeconomic foundation to maintain the growth momentum in the remaining quarters of 2019, thus achieving the growth targets set for the whole year.
The Central Institute for Economic Management (CIEM), with support from the "Australia Supports Economic Reform in Vietnam" (Aus4Reform) programme, organised a workshop in Hanoi on April 19 to publish a report on "Vietnam's economy in a violate world: Making reforms work for sustainable growth", to update, analyse and evaluate macroeconomic developments in the first quarter of 2019, as well as updating the macroeconomic prospects for the whole year and proposing orientations for economic reforms and policy solutions for macro-economic management and administration in 2019.
According to the latest report published by CIEM, in the first three months of the year, the macroeconomic indicators grew positively. Specifically, GDP growth in the first quarter reached 6.79%, though lower than the first quarter of 2018 (7.45%) and the initial scenario of the Government (6.93%), but still higher than the same period during 2009-2017.
The agriculture, forestry and fishery sectors still achieved good growth, reaching 2.68%. Meanwhile, the industry - construction and service sectors grew by 8.63% and 6.5%, respectively.
Private investment and FDI continued to be the bright spot, reflected in the structure of investment sources continuing the trend of shifting from narrowing the proportion of investment from the State sector and increasing the proportion of investment from the non-State sector. Total registered FDI reached US$10.8 billion in the first quarter, up 86.2% over the same period in 2018 and much higher than the same period in recent years. FDI disbursement reached US$4.12 billion, up 6.2%. Contributed capital to buy shares by foreign investors was estimated at US$5.69 billion, three times higher than the same period last year.
In particular, exports still maintained an increase with a total export value of US$58.86 billion, up 5.3%, thanks to a number of factors such as administrative reform, commercial banks offering finance support products, and most of the approved CPTPP country members have implemented double tax reductions for Vietnam.
The updated results predict that economic growth in 2019 is estimated at 6.88%. Export growth is forecast at 9.02%. Trade surplus is at US$3.1 billion. The increase in the consumer price index in the year is roughly 3.71%.
According to CIEM, Vietnam's economy continues to grow, with the recovery momentum in recent years witnessing an important contribution from the reforms of economic institutions in general and the business environment in particular.
Nguyen Anh Duong, Head of Macroeconomic Policy Department under the CIEM, analysed that financial management has seen some positive points, such as the coordination of fiscal policy with other macroeconomics economic policies have been significantly improved, restructuring the State budget has brought about positive effects, and operating fiscal policy has also been more flexible.
The average basic inflation increased by 1.83%, indicating that monetary policy management remains stable and has not put pressure on the price level.
After impressive socio-economic results in 2018, Vietnam is expected to continue its momentum in 2019, aiming to achieve the set targets for the 2016-2020 period. According to Dr. Nguyen Dinh Cung, Director of CIEM, the Government continues to emphasise the priority of macroeconomic stability, while improving the business environment and the resilience of the economy. Movements in economic growth and inflation continue to be closely monitored with various management measures throughout the first quarter.
However, Vietnam also identified multiple difficulties and challenges to realise that expectation, placed in the context of an increasingly uncertain international economy and room for macroeconomic policies to promote economic growth is not great.
For the remaining quarters of the year, CIEM said that macroeconomic developments may be influenced by certain external factors, including the risk of recession of the US economy, trade tension, and technical barriers for Vietnam's exports in foreign markets.
Nguyen Anh Duong said that, according to the latest updates, Vietnam is likely to realise this year's targets in growth, export, inflation and trade surplus, but it should still focus on strengthening its macroeconomic foundation, not only to realise the set goals for this year, but also in the next year and to prepare for the next 10 years.
According to Duong, the reforms that the Government has implemented are meaningful and need to be promoted. In addition, policy priorities should also emphasise macroeconomic stability to serve as a basis for reform. Amidst the uncertain global economy, Vietnam still needs to continue to build new scenarios, not to change policies but to respond to new developments and changes, affirmed Duong.
He also suggested that Vietnam should actively exchange with big economic partners such as Australia, New Zealand, Japan or European countries, because they are also affected by the violation in superpower economies like the US or China, and therefore also have their own coping experiences that can be shared with Vietnam. And vice versa, Vietnam also needs to create deeper dialogues with these partners so that it can grasp the fluctuations of the world economy, not only from superpowers but also view from smaller economies.
Vietnam persists macro-economic reform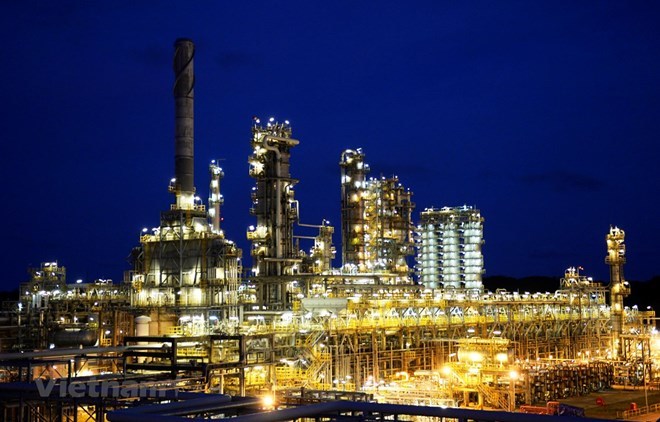 A seminar was held in Hanoi on April 19 to review Vietnam's macro-economic development in the first quarter and update macro-economic prospect for 2019.
Speaking at the event, Director of the Central Institute for Economic Management (CIEM) Nguyen Dinh Cung said given impressive socio-economic achievements in 2018, Vietnam is expected to make breakthrough in 2019, towards achieving goals for 2016-2020.
The Government continues giving priority to macro-economic stability, business environment and resilience improvement, he said, adding that economic growth and inflation was kept under close watch with timely guidance during the first quarter.
Nguyen Anh Duong, head of the CIEM's research board, said Vietnam needs to address challenges regarding macro-economic foundation mentioned in the macro-economic report for Q1.
During the first quarter, the gross domestic product (GDP) grew by 6.79 percent, lower than the same period last year but higher than that during 2009-2017.
Manufacturing and processing firms are less optimistic about production and trade while businesses still meet difficulties when joining the market, especially burdens after their business registration and access to transparent information.
The consumer price index (CPI) rose by 2.63 percent while basic inflation went up 1.83 percent, proving that the monetary policy remains stable. As of March 20, outstanding loans rose by nearly 2.28 percent, lower than last year's same period.
Economists also acknowledged improvement in the efficiency of combining fiscal and other macro-economic policies.
However, delay in the issuance of legal documents remains while legal enforcement is still slow.
This year, Vietnam is expected to join new-generation free trade agreements such as the Comprehensive and Progressive Agreement for Trans-Pacific Partnership, the European Union – Vietnam Free Trade Agreement and the Common Effective Preferential Tariff (CEPT) Scheme, which will give a boost to exports but barriers in administrative and governance mechanism remain.
Participants stressed the need to improve macro-economic foundation and renew economic institutions for a modern socialist economy.
Vietnam's GDP growth is forecast to reach 6.88 percent, trade surplus at 3.1 billion USD and CPI roughly 3.71 percent in 2019.
Top Thai Brands 2019 exhibition to open in HCM City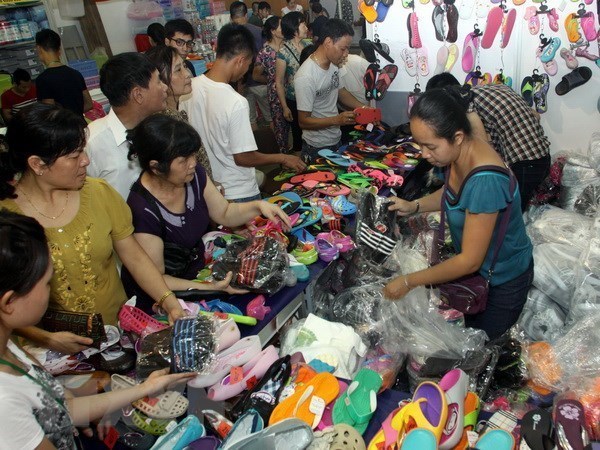 At a Thai goods exhibition in 2016
The annual Top Thai Brands 2019 exhibition will take place in Ho Chi Minh City from May 9-12 with over 250 exhibitors.
Co-hosted by the Thai Ministry of Commerce, the Thai Trade Centre in Ho Chi Minh City and the Vietnam National Trade Fair & Advertising Company, the event is expected to draw about 60,000 visitors.
On display will be apparel, automobile and motorbike spare parts, beauty and health care products, food and beverages, household appliances, and services.
Director of the Thai Trade Centre in Ho Chi Minh City Suparporn Sookmark said apart from promoting Thailand's leading products and services, the event will provide a platform for Vietnamese and Thai firms to expand their business networking and develop strategic partnership.
During the first two days of the event, business-to-business meetings will be a focus while display of Thai products will be open for free in the remaining days.
Sookmark said Thailand will continue partnering with Vietnam for the two countries' common progress and prosperity.
Over the past years, a number of Thai businesses have invested in Vietnam, given its entry to free trade agreements, government incentives and a promising market.
The event reflects the Thai government's commitment to fostering bilateral ties and raising two-way trade to 20 billion USD by 2020.
Dung Quat refinery earns 26 mln USD in Q1's post-tax profit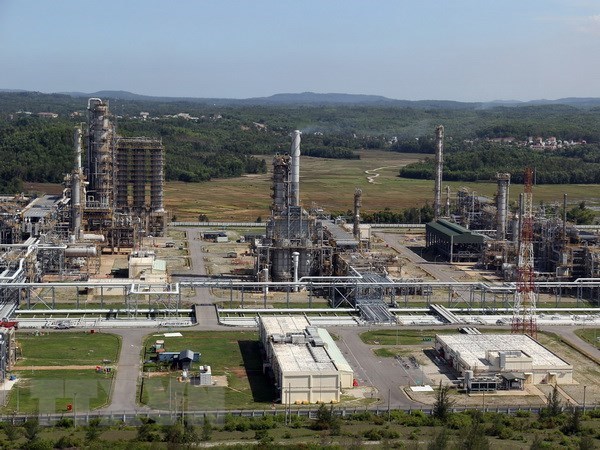 A view of the Dung Quat oil refinery
The Dung Quat oil refinery, based in the central province of Quang Ngai, exceeded its designed capacity by 7 percent in the first quarter of 2019, helping it gain over 606 billion VND (26 million USD) in post-tax profit during the period.
In Q1, the factory turned out more than 1.7 million tonnes of products and earned over 23.05 trillion VND in revenue. It contributed some 2.44 trillion VND to the state budget, according to the financial report for Q1 of the Binh Son Refining and Petrochemical JSC (BSR) – a member of the State-owned Vietnam Oil and Gas Group and the operator of the refinery.
The BSR said global crude oil prices fluctuated unpredictably from Q4 of 2018 through February this year. Facing that fact, the company took many drastic and timely measures, including aligning the Dung Quat refinery's operations with the market, promoting marketing activities, and boosting energy and technology optimisation solutions.
As a result, its profit in Q1 improved considerably compared to the previous quarter.
To achieve this year's targets, the BSR will continue working to ensure its factory operates safely and stably and at 105 – 107 percent of the designed capacity.
The firm will also press on with restructuring its apparatus while upgrading and expanding the Dung Quat refinery as scheduled.
CapitaLand & Thien Duc top out Feliz en Vista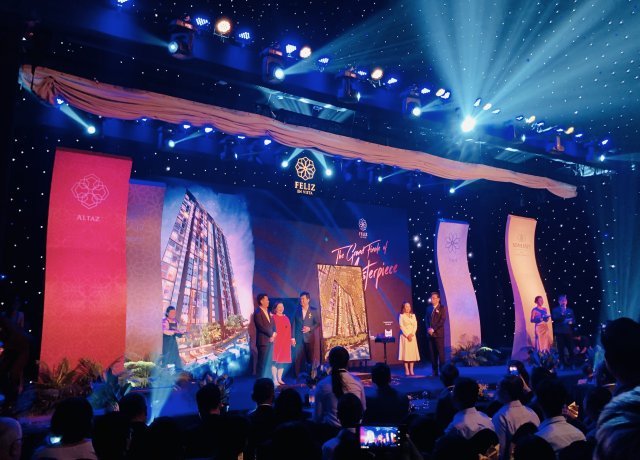 CapitaLand Vietnam and the Thien Duc Trading Construction Company Ltd. celebrated the topping out of the Feliz en Vista residential project in Ho Chi Minh City on April 18.
The ceremony marked the successful completion of main structural work at Feliz en Vista, which is in a prime location in District 2, and is a major milestone for CapitaLand as it celebrates its 25thanniversary in Vietnam this year.
"Feliz en Vista is the eighth residential development by CapitaLand in Vietnam," said Mr. Chen Lian Pang, CEO of CapitaLand Vietnam. "It has received an overwhelming response from the market, with 99 per cent of units sold within 12 months of its launch in 2016."
"We are proud to have successfully topped out Feliz en Vista on schedule and target to start handing over units to homebuyers by the end of this year. With the completion of Feliz en Vista and the upcoming Somerset Feliz Ho Chi Minh City serviced residence, which is part of the same development, CapitaLand brings a vibrant community to residents in District 2."
Located in Thanh My Loi ward, Feliz en Vista is just a five-minute drive from retail and entertainment options such as Vincom Megamall, Metro Hypermart, and Lotte Cinema, as well as Riverside Park and international schools. The property is also within a ten-minute drive of Districts 1 and 7 and enjoys connectivity via Thu Thiem Tunnel, Thu Thiem Bridge, Saigon Bridge, and Phu My Bridge.
Feliz en Vista offers 973 residential units in one bedroom, two bedrooms, three bedrooms, four bedrooms, duplex, and penthouse, spread across three towers and one serviced residence tower. The serviced residence, Somerset Feliz Ho Chi Minh City, will be managed by The Ascott Limited, CapitaLand's lodging business unit.
Residents at Feliz en Vista can look forward to more than 100 facilities with unique and exceptional designs, including resort-style swimming pools, an adventure water slide, an outdoor movie theatre, and a treetop adventure walk bridge.
Feliz en Vista has won several prestigious awards, including the "Residential High-Rise Development for Vietnam" award at the Asia Pacific Property Awards 2017 and "Best Condo Architectural Design" and "Best Condo Landscape Architectural Design" at the PropertyGuru Vietnam Property Awards 2017. It was also awarded Green Mark Gold certification by the Building and Construction Authority of Singapore.
Industry 4.0 affecting human resources management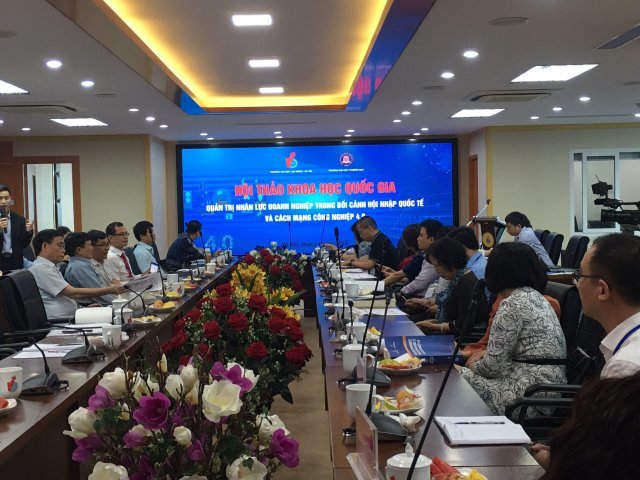 International integration and Industry 4.0 have created challenges in gaining a full awareness of the nature and content of development trends and innovation in human resources management, according to experts at the national scientific conference on "Managing Human Resources in Businesses in the Context of Integration and Industrial Revolution 4.0" held on April 18 in Hanoi.
Many new issues in human resources management in enterprises have arisen, affecting operations such as recruitment, training, remuneration, welfare, labor relations, corporate social responsibility, the business environment, legal policies, and the labor market.
Ms. Nguyen Thi Nam Phuong, Vice President of the Human Resources Association of Vietnam (HRA) under the Asia Pacific Federation of Human Resource Management (APFHRM), said that Industry 4.0, with IoT, big data, and AI, has created an innovative business model on methods for using human resources, methods for implementing human resource management operations and internal services, and a paperless work environment. "Industry 4.0 also opened up a strong development future for human resources training and development, and poses a great challenge to vocational and training schools to meet the quality of personnel businesses require," she added.
Mr. Tran Xuan Cau from the National Economics University said that human resources in the context of Industry 4.0 form two groups - people and robots - in which robots will compete and replace people. "AI will replace part of human intelligence, bringing greater efficiency, while direct connections between people will also be replaced by indirect but closer and faster connections through IoT," he said. "Vietnam needs to apply modern management models in addition to forming a team of human resources managers who are well-trained, professional, energetic, and adaptable to modern management techniques and technologies."
Held by University of Labor and Social Affairs (ULSA) and Thuongmai University, the conference aims to promote scientific research, enhance academic exchanges, and share experience and research methods in the field of labor and human resources management, and promote cooperation between universities and organizations / businesses in training human resources management.
PwC works with Vietcombank on digital banking transformation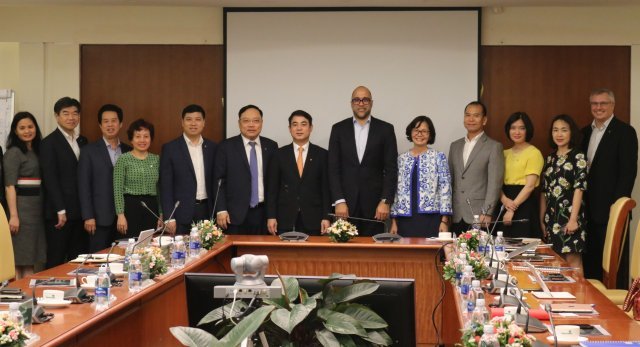 Vietcombank and PwC Consulting Vietnam officially kicked off Vietcombank's Digital Banking Transformation project on April 16 in Hanoi - a pioneering project of its kind among large commercial banks in Vietnam.
The Digital Banking Transformation project is one of the major digitization projects Vietcombank has been implementing as part of its end-to-end digital transformation strategy. This particular project is expected to help it boost the development of digital-based business models, with a view to achieving important business goals and improving customer satisfaction through a digitized experience based on data and technology.
"PwC is proud to be Vietcombank's partner in this milestone project," said Mr. Grant Dennis, General Director of PwC Consulting Vietnam. "At the same time, we are aware of the challenges that the project will need to navigate. Therefore, we will devote the best resources to successfully implement the project."
Mr. Nghiem Xuan Thanh, Chairman of the Board of Directors at Vietcombank, highlighted the six key objectives in the Digital Banking Transformation project: diversified banking products and services, expanded sales and distribution channels, stronger risk management, higher service quality, lower costs and higher efficiency, and, most importantly, an improved customer experience.
Mr. Pham Anh Tuan, Member of the Board of Directors and Director of the Banking Technology Modernization Board at Vietcombank, said the project is one of the bank's core focuses in technology and services transformation in 2019.
He added that by cooperating with PwC, Vietcombank expects to access the best methods, practices, and experience in digital banking implementation PwC has garnered from advising various financial institutions in Southeast Asia and across the world.
PwC encourages and supports organizations to assess the challenges of digital transformation in a holistic way. "In this project, we will apply PwC's BXT (Business, Experience and Technology) method, the essence of which is that digital transformation does not happen in silos," said Mr. Dennis. "The BXT method will provide effective support for large-scale transformation projects like this. With close guidance from Vietcombank's leadership and the coordination of relevant departments, we believe that the project will be successful and become a pioneering success story of digital banking transformation in Vietnam."
PwC Consulting (Vietnam) Limited was established in 2015. As part of the PwC global network, the company helps organizations to work smarter and grow faster. It consults with its clients to build effective organizations, innovate and grow, reduce costs, manage risk and regulation and leverage talent. Its aim is to support you in designing, managing and executing lasting beneficial change.
Uiza closes $1.5 mn seed round from Surge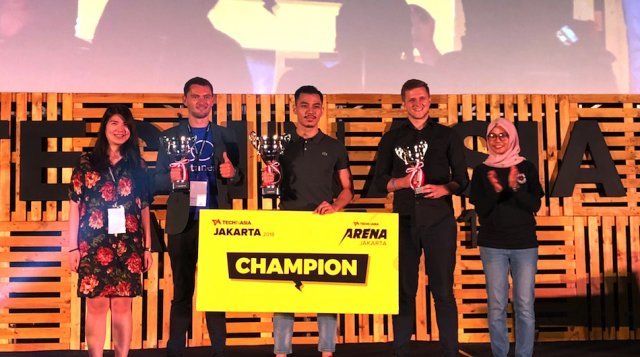 Uiza.io, a startup providing streaming operations that aims to make video universally accessible and which was previously backed by ESP Capital and Framgia Inc, announced on April 19 the closing of a $1.5 million seed round from Surge, a rapid scale-up program for startups in India and Southeast Asia.
The funds will be utilized to build products to serve the multi-billion-dollar market of video streaming software. Uiza tackles the problem of video delivery, especially in developing countries where infrastructure is extremely fragmented, by offering hardware-agnostic software coupled with a distributed edge delivery network to help clients broadcast video content globally at a local cost.
Video streaming and live streaming will account for 80 per cent and 17 per cent of all internet traffic by 2022, according to recent Visual Networking Index research conducted by Cisco. In the next three years, the world will witness furious growth in video streaming at a compound annual growth rate of 33 per cent for video streaming and 72.7 per cent for live streaming.
Over the last decade, video has been shaping the way people communicate, consume information, receive education, and conduct commerce. The diversity of use is continually compounding, including games streaming (both video games and board games), insurance claims, digital therapy, live streaming commerce, and interactive education, among others.
Despite the rapid growth of video, the adoption of both video and live streaming is challenged by its own complexity, which lies in both software development and infrastructure. Video streaming requires in-depth expertise to develop and substantial computing resources, especially bandwidth, to process and deliver.
Uiza's platform leverages machine learning and data science to streamline this workflow and make the best in-local content delivery routing decision. All the complexity in the process is hidden behind a simple API through hardware-agnostic infrastructure, giving users complete control, high availability, and unlimited scalability. This makes it possible for developers to add both video and live streaming into their application with a few lines of code, in a simple, fast, and cost-effective way.
The company's customers include e-commerce platforms that allow sellers to demonstrate their products and interact with buyers in real time through livestreaming, a regional online education company that delivers learning materials to millions of students in Southeast Asia, an e-sports streaming platform in Indonesia, and LINE, which uses Uiza's platform to stream content that caters to millions of women in Vietnam.
"At Uiza, we believe that enabling developers, startups, and businesses with video capability is a great way to have a positive impact on society and make the world a better place," said Uiza CEO Kevin Nguyen. "We've been helping our customers to stream hundreds of thousands of educational videos, build live streaming marketplaces for thousands of merchants in developing countries, and deliver petabytes of knowledge, information, and entertainment in the form of videos."
"We plan to use this latest fund raising to attract talented engineers so we can deploy our proprietary technology globally, hence delighting developers and businesses in ways that they have yet to experience."
Schneider Electric IT and Hai Nam sign strategic partnership
Schneider Electric IT Vietnam, a global leader in energy management and automation, has signed a strategic partnership with Hai Nam Automation Technology JSC, a specialist in designing and manufacturing low and medium voltage electrical switchboards and automation, to further expand its distribution network in Vietnam.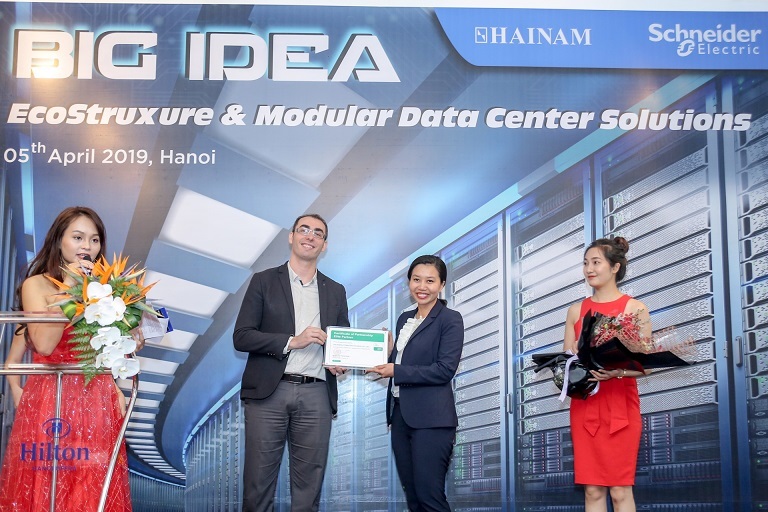 The signing ceremony between Schneider Electric and Hai Nam took place on April 17 in Ho Chi Minh City
Accordingly, Hai Nam will become a strategic partner to distribute Schneider Electric's products, especially in data centres.
Information and data have become important resources for enterprises in the era of Industry 4.0. Technology factors can directly affect the way businesses collect, receive, monitor, process, and operate information flows to enhance their speed, accuracy, and cost-efficiency.
Therefore, data centres and data storage and processing infrastructure play an increasingly significant role in meeting the evolving requirements of high availability and stability. To facilitate the goal, enterprises should pay more attention to energy efficiency and conservation in their data centres.
In this context, Schneider Electric IT Vietnam has teamed up with Hai Nam in distributing electrical equipment and energy management products, especially in data centre segment. The tie-up not only meets the pressing need for information and data management, but also reflects Schneider Electric's commitments to accompany Vietnamese enterprises in the 4.0 era.
Hai Nam has been a partner of Schneider Electric in the past decade. The company is the specialist in designing, manufacturing, and providing services of electrical switchboards and automation. Hai Nam focuses on low and medium voltage products with a strong footprint in Southeast Asian countries like Vietnam, Cambodia, Myanmar, as well as Japan, Australia, Russia, and Ukraine.
The company has a team of over 450 highly skilled people and state-of-the-art facilities. This, coupled with its long-term partnership and strong vision, helps the company to implement large projects in both local and international markets.
Thus, Hai Nam has received Elite Partner status from Schneider Electric. The Elite Partner accreditation is the highest of the four certifications granted by the APC by Schneider Electric channel partner programme. It is determined by the competence of the partner, concentration, and commitment level including continuing education requirements, business plan, and annual sales.
Under the agreement, Schneider Electric IT Vietnam will gradually hand over the distribution and business activities of its key products like electrical equipment data centre solutions to Hai Nam. Meanwhile, Hai Nam will build on its local understanding and creativity to become a reliable partner of Schneider Electric IT Vietnam.
The company will be in charge of distributing Schneider Electric's APC-branded products, namely UPS System, Rack & Accessories System (RAS), Precision Air Conditioning, and Data Centre solutions, among others.
The co-operation is expected to boost the implementation of IoT-enabled architecture and the EcoStruxure platform in data centres. It also gives customers better access to international-standard products in line with local market conditions, thereby maximising the energy management process and promoting operational efficiency.
At the event, Schneider Electric IT Vietnam and Hai Nam also introduced their latest products and solutions in data centres for partners and customers. Morgan Yvon Charles Duarte, general director of Schneider Electric IT Vietnam, said, "Selecting Hai Nam as the strategic partner to distribute energy products and solutions in Vietnam is part of Schneider Electric's development plan. The co-operation will help both companies better exploit their potential to support small- and medium-sized enterprises in Vietnam in managing energy and operating systems, allowing them to reach economic and technological breakthroughs."
Hai Nam has a factory covering an area of 17,500 square metres in Saigon Hi-tech Park in Ho Chi Minh City's District 9. After 20 years of development, Hai Nam has developed five factories in Vietnam, Cambodia and Myanmar with international standard production lines.
With a team of highly skilled engineers and workers, Hai Nam specialises in total power and automation solutions. To ensure high quality prooducts, Hai Nam has both ISO 9001:2008 Certified Quality Control System and ISO 14001:2015 Certified Environmental Management System. Our manufacturing is fully compliant with IEC Standard. The company also achieved ASTA type-test certification.
Hai Nam has become a leader in manufacturing electrical switchboards in both local and foreign markets and a reliable partner of Schneider Electric. The company is serving 500 customers across 10 countries and territories. To meet the rising demand of data and automation, Hai Nam expands its technical infrastructure businesses with products and services of Modular Data Center. Hai Nam makes a difference by bringing the best to customers.
FPT's profit rises 23 per cent, driven by software outsourcing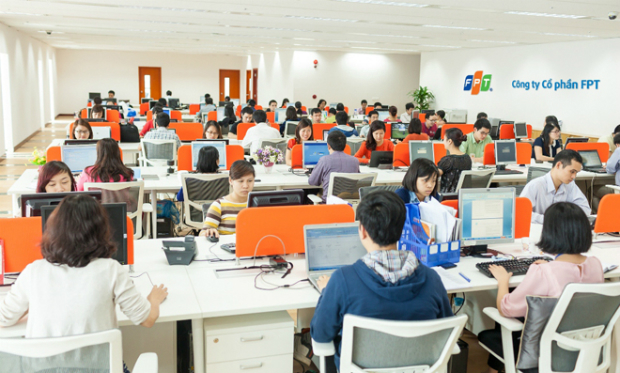 The software outsourcing segment recorded revenue of more than VNĐ2.3 trillion and pre-tax profit of VNĐ329 billion by the end of March, both up more than 37 per cent year on year. — Photo courtesy of the company
IT giant FPT Corporation reported first-quarter revenue of nearly VNĐ5.7 trillion (US$244.6 million) and before-tax profit of VNĐ960 billion ($41.2 million).
Shares of the company (FPT) rose 1.3 per cent on Thursday on the Hồ Chí Minh Stock Exchange to VNĐ48,500 ($2.08) per share following the information.
These results represented growth of 19.3 per cent in revenue and 23 per cent in profit compared to the same period of last year.
By the end of March, net profit of the whole group and profit of the parent company were VNĐ794 billion and VNĐ626 billion, respectively, up 21.6 per cent and 23 per cent.
Earnings per share (EPS) were VNĐ1,021, up 22.5 per cent year on year.
Technology remained the key contributor with revenue of nearly VNĐ3 trillion and pre-tax profit of VNĐ361 billion, up 21.7 per cent and 44.4 per cent year on year, respectively.
The software outsourcing segment recorded revenue of more than VNĐ2.3 trillion, rising 37.5 per cent over the same period of last year. Pre-tax profit of this segment was VNĐ329 billion, up 39.6 per cent.
Among the firm's export markets, the US witnessed the strongest growth of 79 per cent, followed by Japan with 27 per cent.
The "Going Global" strategy continues to be essential to the growth of FPT. By the end of March, overseas markets brought FPT revenue of VNĐ2.5 trillion and pre-tax profit of VNĐ362 billion, both up around 35 per cent year on year.
Meanwhile, the telecommunications sector saw more modest growth of 18 per cent in revenue and 8.4 per cent in profit, at VNĐ2.4 trillion and VNĐ368 billion respectively.
FPT & SBI Holdings invest $3m in blockchain startup
FPT Corporation and Tokyo-based SBI Holdings Inc this week signed a memorandum of understanding (MoU) to invest US$3 million into joint venture Utop, a Vietnamese start-up that bridges loyalty point programmes among merchants.
Utop was developed based on FPT's enterprise blockchain platform akaChain, which has been implemented in many countries and across various sectors from finance, insurance, retail, to supply chains. It allows users to gain and redeem loyalty points at retailers within the same network, thereby enhancing customer experiences and enabling small businesses to grow faster.
Through Utop, small business could link their reward programmes with each other to reduce costs and keep data secure thanks to the multi-layered architecture of akaChain platform.
"The development of Industry 4.0 technologies has created breakthrough opportunities for businesses, mushrooming so many innovative business models. We call it digital transformation," FPT Chairman Trương Gia Bình said at the signing ceremony in Tokyo.
"Utop will play its part in growing thousands of Vietnamese businesses, bringing conveniences and interesting shopping experiences for millions of Vietnamese consumers, thereby contributing to the development of Việt Nam's digital economy," Bình said.
FPT and SBI Holdings have cooperated effectively for many past years including their joint ventures FPT Securities, e-commerce platform Sendo.vn and TP Bank.
According to Phạm Nguyên Vũ, co-founder and director of Utop, the platform has been tested in FPT's minimum viable ecosystem as well as sectors such as retail, insurance and finance since last December. The funding from FPT and SBI will be a great boost to help Utop solidify its foundation and take bolder steps in the future.
State Treasury raises more than $90m via G-bonds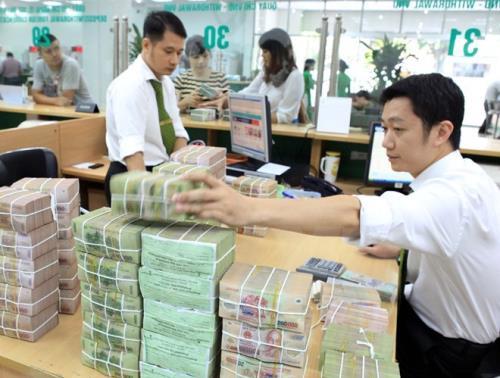 To date this year, the State Treasury has mobilised nearly VNĐ68.72 trillion through Government bonds issued on the HNX.
The State Treasury of Việt Nam mobilised more than VNĐ2.1trillion (US$90.17 million) through Government bond auctions on the Hà Nội Stock Exchange (HNX) on Wednesday.
Some VNĐ3 trillion worth of G-bonds were offered, including five-year and 20-year bonds each valued at a total of VNĐ500 billion and 10-year and 15-year bonds each valued at a total of VNĐ1 trillion.
The State Treasury raised VNĐ211 billion worth of 20-year bonds with an average yield rate of 5.7 per cent per year.
Bonds with 15-year term sold out at an annual interest of 5.06 per cent, the same rate offered in the previous auction on April 10.
Bonds with 10-year terms raised VNĐ890 billion at an interest rate of 4.72 per cent, the same rate as the previous session on April 10.
The five-year bonds did not see a winning volume.
To date this year, the State Treasury has mobilised nearly VNĐ68.72 trillion through Government bonds issued on the HNX.
Processing, manufacturing industry experiences slowdown
Processing and manufacturing industry has started to show signs of slowdown as the industry's potential is too weak and it lacks of strong-enough mechanism to boost development.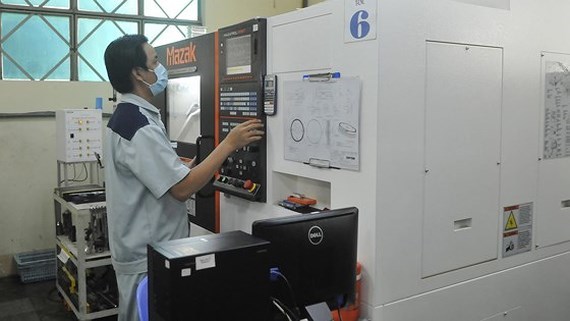 A worker operates CNC machine in Duy Tan Plastic Company.
The latest figures showed that in the first quarter of this year processing and manufacturing industry failed to post a strong growth as it did in the same period last year and signaled downward tendency.
Particularly, industrial production index in the first quarter of this year estimated to increase by 9.2 percent over the same period last year, much lower than a growth of 12.7 percent in the first quarter of last year. Of which, processing and manufacturing continued to play the key role in the development of the whole industry with a growth of 11.1 percent whereas it rose 15.7 percent in the first quarter of last year. Processing and manufacturing inventory index was estimated to climb 15.6 percent by March 31 this year, much higher than an increase of 13.5 percent in the same period last year.
In fact, shortcomings of processing and manufacturing industry have been identified and analyzed for a long time but until now no effective solution has been drawn out in order to boost sustainable growth. Of which, the critical weakness that has been hindering the development of processing and manufacturing industry is supporting industries which are unable to develop and even extremely ailing, leading to industrial products of Vietnam to depend mainly on import.
High import proportion in materials and fuels, especially raw materials, showed that the industry remained a processing industry, largely relying on foreign suppliers, causing disadvantages to the economy every time global prices change, increasing domestic production expenses and weakening competitiveness of export products, said the representative of Industry Agency under the Ministry of Industry and Trade.
Besides, production efficiency of mechanical sector is still low. Designing and manufacturing level is not good enough to actively produce many high-value and high-tech products so as to meet market demand. Industrial production has not participated much in the global production and value chain, especially in the manufacturing industries for export, including garments, textiles and footwear.
According to Mr. Dao Phan Long, chairman of the Vietnam Association of Mechanical Industry, mechanism and policy of the Government could not provide sufficient conditions to encourage the development and market protection for domestic firms. Meanwhile, a shortage of capital is the main reason that has made several businesses to suffer difficulties.
The highest margin of Vietnamese mechanical enterprises merely touches an average of 3-5 percent per annum but the current interest rates are two to three times higher than margin levels. Therefore, firms dare not to borrow money because they will definitely suffer losses if they do that. In addition, mechanical firms, as a matter of fact, are weak in technology, business administration and production management but they are under control of various ministries and industries so they lack of cooperation in business.
Limited capital source and financial barrier have not allowed firms to receive high-value technology. Moreover, when approaching new technology, small and medium sized enterprises find it difficult to assess the quality of that technology to make suitable investment decision. Therefore, besides the desire to access the capital to help them upgrade technology, firms also hope to receive support in approaching and transferring technology.
The association proposed the Government to revise and supplement suitable mechanism and policy amid global economic integration to seek a way out for the development of processing and manufacturing industry.
As for state-invested projects, it is essential to study the mechanism and policy for domestic firms to participate and receive orders. At the same time, the value-added tax and corporate income tax laws should be revised to below 15 percent in order that firms will be able to uphold their capital to invest further.
At the latest meeting, deputy minister Hoang Quoc Vuong of the Ministry of Industry and Trade pledged that in the near future the ministry will collaborate with relevant units to study a preferential credit package for priority industrial industries, including supporting industries to improve competitiveness and added-value for industrial products. At the same time, international cooperation should be promoted to enhance the level of Vietnamese firms and connection to global value chain.
The ministry is also making plan to effectively implement science and technology development, of which it is in the process to build the roadmap to increase localization ratio of products made by firms and multinational corporations investing and producing in Vietnam. Especially, application of information technology and automation achievements of the Fourth Industrial Revolution should be focused to boost production capacity and reduce cost prices. Coordination and information sharing among ministries in researching, applying and renovating technology should be strengthened so that more processing and manufacturing firms will be able to access the National Technology Innovation Fund as well as more research work will be applied in reality.
Along with the Government's support, experts said that processing and manufacturing firms have to evaluate their capacities themselves, choose suitable customers and promote marketing to look for new customers. Although most of them are small and medium sized enterprises, they still need to improve management, productivity and quality and lower cost prices to increase competitiveness.
Vietnam's rice export prices cheaper than Thailand's
According to the Ministry of Agriculture and Rural Development, export of rice was estimated at 1.43 million tons, worth US$593 million, down 5.3 percent in volume and 20.2 percent in value compared to the same period last year.
The ministry expected that there would be more new export contracts in the second quarter as the prices of Vietnamese rice was at competitive level in comparison with other rice exporters. The Vietnam Food Association said that the export price of Vietnamese rice was $35-$45 per ton of rice lower compared to that of Thailand's.
Particularly, the price of Thai 25-percent-broken rice fluctuated from $378 to $382 per ton and that of 5-percent-broken rice was from $393 to $397 per ton. Meanwhile, Vietnam's 25-percent-broken rice was sold at $335-$339 per ton and 5-percent-broken rice fetched $355-$359 per ton.
Vietjet plans to open more int'l routes in 2019
The Vietjet Aviation JS Company will launch an additional 20 new international routes in 2019.
The carrier also targets to transport nearly 28 million passengers and increase its air transport revenue to VND 42.25 trillion and air transport profit at VND 3.8 trillion.
The plan was announced at Vietjet's 2019 annual general sharholders' meeting held on April 19.
In 2018, the new-age carrier continued to record high and sustainable growth in all targets. It operated 16 new aircraft, was the first carrier operating the new generation aircraft A321neo, according to Vietjet's report.
Last year, Vietjet transported over 23 million passengers in all flight network, operated 118,923 flights with 261,000 safe operating hours and load factor at 88.06 percent. The airline's on-time performance (OTP) was at 84.2 percent.
It opened one new domestic route and 22 international routes. Its air transport revenue reached VND 33,779 billion, a year-on-year increase of 49.8 percent and air transport profit before tax increased by 48.9 percent year on year.
As of December 31 last year, the total number of employees of Vietjet was 3,850 from over 30 nations to serve international development strategy, a year-on-year increase of 24.3 percent.
In 2018, Vietjet trained 68 pilots. It launched the Aviation Academy with its flight simulator complex (Full Flight Simulator) in partnership with Airbus in early last November. Until the end of last year, the flight simulator provided more than 910 training hours. The Academy conducted 924 courses for 21,611 trainees, including 157 pilot training courses, 127 cabin crew training courses and 128 engineer training ones, etc.
Also in 2018, Vietjet was successfully qualified with "IOSA International Air Safety", and completed evaluation of ISO 27001 standards. It was also awarded the highest ranking for safety with 7-stars by the international institution AirlineRatings.com.
Vietjet was granted many prestigious awards in 2018, especially ranking at the 22nd in Top 50 airlines for financial indicators of AirFinance Journal.
Vietjet Air currently operates nearly 400 flights per day on 113 routes to airports throughout Vietnam and to Japan, Hong Kong (China) and Taiwan (China), the Republic of Korea, Thailand, Myanmar, Malaysia, Cambodia, and China. The airline had transported over 70 million passengers.