Large corporations are rushing to seek capital through bond issuances before a new regulation, with stricter requirements, takes effect.
VinSmart, a subsidiary of Vingroup of the US dollar billionaire Pham Nhat Vuong, has announced a plan to issue corporate bonds worth VND3 trillion through private issuance campaigns.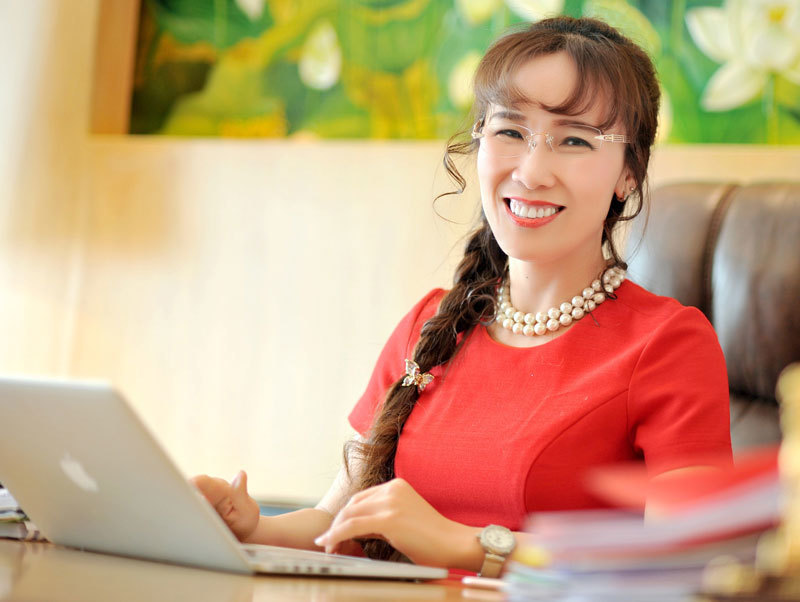 Nguyen Thi Phuong Thao


And Doji, the gold, silver and gemstone group of Do Minh Phu, has successfully mobilized VND750 billion worth of capital through the issuance of 3-year bonds at the interest rate of 9.5 percent per annum.

A subsidiary of Bitexco, a real estate giant, has issued VND10 trillion worth of bonds in the last three months. The huge amount of money will be used to implement real estate projects in HCM City.

Sovico Group and Phu Long Real Estate of billionaire Nguyen Thi Phuong Thao has just issued another VND2.4 trillion worth of bonds.

Sovico is a familiar name in the corporate bond market with issuance campaigns worth tens of trillions of dong. In July alone, Sovico mobilized VND2 trillion worth of capital through 17 issuance campaigns, according to the Hanoi Stock Exchange (HNX).

Subsidiaries of large corporations such as Vingrop, Sovico and Masan have been the biggest bond issuers this year.

HNX reported that 130 enterprises issued bonds in H1, mobilizing VND156.3 trillion, or $6.7 billion.
The biggest issuers included BIDV (VND15 trillion) Vinhomes (VND12 trillion), TNR Holdings Vietnam (VND9.7 trillion), HD Bank and Sovico Group, (VND8.5 trillion and VND8 trillion, respectively) and VP Bank of Ngo Chi Dung (VND7 trillion).

SSI Research believes that the corporate bond market will continue to be hot in Q3, before it cools down in Q4, after Decree 81 with the strict regulation on the bond issuance takes effect.
Decree 81, released on July 9, which supplements some provisions to the Decree 163, sets higher requirements on issuers and intermediary institutions when conducting private issuance campaigns. There are no new requirements on investors.

From January 1, 2021, when the 2019 Securities Law takes effect, the bonds to be issued under private issuance campaigns will only be distributed to professional investors. By that time, the Ministry of Finance (MOF) will consider removing some provisions stipulated in Decree 81.

Analysts believe that after September 1, 2020, the number of private issuance campaigns will decrease significantly, while enterprises will have to issue bonds to the public, rather than through private issuance campaigns.

Meanwhile, the State Bank of Vietnam (SBV) has decided to extend the deadline of applying the new regulation on the proportion of short-term capital banks they will be allowed to use for long-term lending.
Analysts therefore believe that credit will become the major capital channel for enterprises, especially real estate firms. 
D. Anh

The new wave of Covid-19 infections has caused heavy pressure on the country's economy. 

Warnings from management agencies plus new policies that take effect soon will make it more difficult to issue corporate bonds, a capital mobilization channel that was worth $8.5 billion in the first seven months of the year.