Under-the-table payments, often required in administrative procedure categories and enforcement stages, has been compared to a "leech" that persistently causes pain to businesses and the public.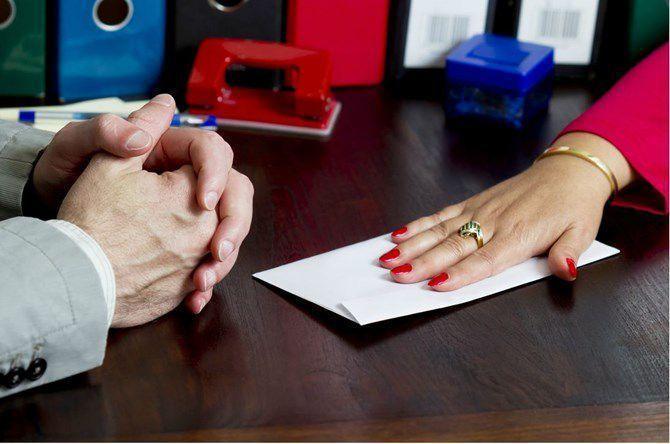 The Prime Minister's Administrative Procedure Reform Advisory Council mentioned the issue in its 2020 APCI (Administrative Procedures Compliance Costs Index) report.
The report shows that unofficial expenses are required in all categories of administrative procedures, especially ones related to business activities, such as professional examinations, cross-border trade transactions, land transactions, construction, licensing, practicing certificates and business conditions.
It pointed out that unofficial expenses not only lead to higher compliance costs but also create an unhealthy and noncompetitive business environment. Foreign enterprises are reluctant to do business in the country and cooperate with Vietnamese enterprises because of such expenses.
Unofficial expenses also create obstacles and legal risks in business. If the expenses exist on a large scale, they hinder socio-economic development.
Recent surveys found a reduction in the number of enterprises having to pay "grease" money, but this remains a burning issue.
A report of the Vietnam Chamber of Commerce and Industry (VCCI) released in November 2020 on inter-ministerial administrative procedures in construction licensing was released after surveying 2,100 enterprises which built or upgraded offices and production workshops in the last two years. It pointed out that underground money is still the most troublesome problem for enterprises.
About 30 percent of enterprises admitted they pay this kind of expense when following administrative procedures to obtain construction licenses.
Meanwhile, the 2019 PCI report (provincial competitiveness index) released by VCCI on May 5, 2020 showed that 53.6 percent of enterprises had to pay unofficial fees.
Worrying figures
According to Phan Duc Hieu from the Central Institute for Economic Management (CIEM), the production costs of Vietnamese enterprises are competitive with enterprises from other countries. However, as they have to pay unofficial fees as well, their products become less competitive. As such, the impact of unofficial fees is very serious.
Economists stress that unofficial costs place a heavy burden on businesses and weaken their competitiveness. The costs add to production costs, resulting in weak competitiveness in the market.
Unofficial costs are the most difficult and costly issue for enterprises. And the problem has led to other kinds of expenses.
For example, in order to legalize unofficial expenses, enterprises have to pay additional money. This leads to business fraud, including invoice trading and dishonesty in tax declarations.
Unofficial costs also erode enterprises' confidence in the Government's efforts to carry out reform, and hinder creativity and true business. In addition, these unofficial costs cause many other adverse consequences, including an underground economy and embezzlement. 
Duy Anh
More than 2,800 administrative procedures have been available on the National Public Service Portal which was launched in December 2019.

The health sector sets target of better serving people via digital transformation, giving them more convenient access to quality services.