New sale promotions on automobiles are expected to be run after the 50 percent vehicle registration tax reduction policy expires.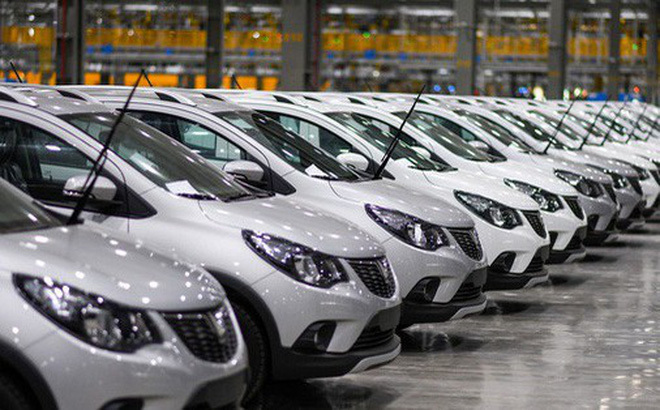 With the 50 percent vehicle registration tax reduction, buyers of domestically assembled cars from July to December saved VND15-250 million. The policy caused sales to increase sharply.
The Vietnam Automobile Manufacturers' Association (VAMA) reported that 27,252 cars were sold in September, up 32 percent over August and down by 2 percent compared with the same period last year.
The 50 percent reduction ends on January 1, 2021 and there is no sign that the government will extend the policy.
As a result, many people have rushed to buy cars before the policy expires.
However, they have been reassured that there is no need to hurry, because cars will still be affordable thanks to sale promotions from automobile manufacturers and car dealers.
Nguyen Minh Dong, an automobile expert, noted that when Covid-19 broke out in the first half of the year there was a sharp fall in sales. Auto manufacturers ran sale promotion programs to stimulate demand. They offered discounts and gave gifts worth tens to VND100 million dong.
But when the government decided to cut the vehicle registration tax by 50 percent, manufacturers immediately stopped their sale promotion programs.
"Cars are selling well in the second half of the year because of the demand stimulus policies from both the state and enterprises," he said.
"It is the right time for consumers to buy cars at reasonable prices. However, the economy is still in difficulty and most people who want cars have already bought them. The supply is still high," he explained. "I believe that new sale promotions will be launched on January 1."
A representative of a foreign invested automobile enterprise predicted that demand will decrease in January, because people bought cars in the last months of 2020 to avoid the high registration tax. The demand will continue to fall after 2021 Tet (February), he said.
Therefore, his enterprises are preparing for the post-preferential registration tax period.
"The difficult period is still not over. In order to have good sales, there must be good demand stimulus policies," he said.
Though prices have decreased compared with H1, the inventory level is still high. So, there is no factor that can push the prices up.
Vietnam imports cars mostly from Thailand and Indonesia. Both countries have applied policies to help automobile manufacturers export their products. 
Tran Thuy

A number of large manufacturers slashed car prices in early October, signaling a fierce race in the Vietnamese auto market.

More people could afford imported cars from the EU when the EU-Vietnam Free Trade Agreement (EVFTA) takes effect from August 1.