With Vietnam's new directions on drug registration and materials arriving imminently, private businesses are expected to take the next steps for tenders to venture into the lucrative public hospital system.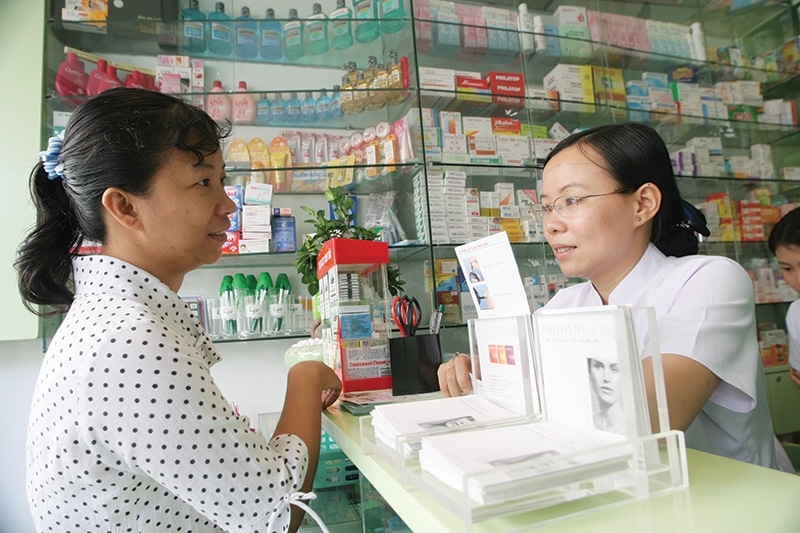 Decree 155 will cut procedures for private companies to place stronger interest in pharmaceuticals and cosmetics
The Ministry of Health (MoH) on May 10 held a conference to popularise Circular No.32/2018/TT-BYT on drug registration and materials for drug production, guiding the implementation of Decree No.155/2018/ND-CP, which amends some regulations on the business conditions that pharmaceutical and cosmetics companies faced under the controversial Decree No.54/2017/ND-CP.
"Decree 155 has positive changes towards cutting procedures, thus creating favourable conditions for businesses in tenders, drug imports, and others," said Truong Quoc Cuong, Deputy Minister of Health.
One of the important features of Decree 155 is drug registration working towards reducing the time to appraise manufacturing facilities in terms of review, recognition, and appraisal of dossiers.
In particular, the time for dossier appraisal will be cut to 40 days, rather than the 60 days stated by Decree 54, and to 20 days for dossier recognition from 30 days as regulated by Decree 54.
Another highlight is the cut in the number of procedures in pharmaceutical imports which had attracted concerns among international companies.
In terms of licensing the import of drugs without a circulation registration paper, the new decree requires label models and drug descriptions in the country of manufacturing or country of export, except for cases with a certificate of pharmaceutical product (CPP).
This requirement is simpler than those set out by Decree 54, which asks for label models and descriptions of drugs being actively marketed in the countries producing the CPP, except for cases with the CPP.
Slated to take effect on September 1, the circular will allow businesses to build their future business strategies, especially for tenders of original brand-name drugs of Group 1, thus furthering business partnership with public hospitals.
At present, the demand for original brand-name drugs is growing significantly, driven by increasing treatment demands among locals.
With some loosened conditions, multinational corporations (MNCs) may take this chance to step up in the hospital system.
However, MNCs are still concerned over issues related to announcement and ­registration of brand-name drugs. They include EuroCham's Pharma Group, which represents the voice of 25 MNCs.
Drug registration in Vietnam has been among the top concerns for international pharmaceutical companies from the EU and the ASEAN for years.
Currently in the local pharma market, the main distribution channel is through the hospital system - ethical drugs (ETCs), which account for 70 per cent of total sales volumes, while the rest of the market is in over-the-counter (OTC) drugs.
Foreign players hold the majority of the ETC channel due to ownership of brand-name drugs, which operate in a monopolistic manner and sell at high prices.
Even for generic drugs, overseas pharma companies have more advantages than their local rivals, as their products are held in higher esteem than locally-made ones.
In spite of the improvements, industry insiders have raised concerns about the possibilities of stiffening competition in drug tenders.
Pressure from a crowded OTC channel has forced an industry-wide shift towards ETCs, which offers the best chance at new growth.
Vietnam's biggest pharma maker, Hau Giang Pharmaceutical, and the second-biggest publicly-traded drugmaker, Traphaco, are the pioneers in this trend.
In the current landscape, distribution channels are an important and decisive factor for local companies, as the field awaits increased ­participation from MNCs driven by enforcement of free trade agreements and ­Vietnam's realisation of World Trade Organization commitments. VIR
Tung Anh