The Import-Export Department is keeping a close watch on the development of the coronavirus, urging firms to prepare for negative impacts of the epidemic on exports to China.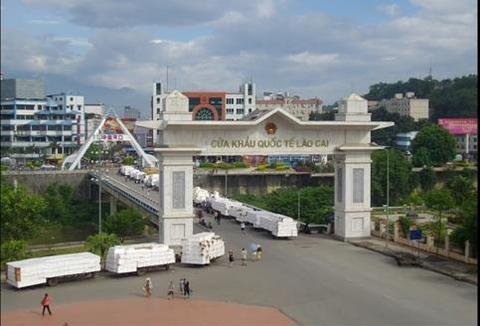 Lao Cai International Border Gate. The coronavirus epidemic had not yet had significant impacts on the import and export activities between Viet Nam and China. - Photo baogiaothong.vn
Currently, the epidemic had not yet had a significant impact on import and export activities between Viet Nam and China, the department said.
However, there was signs that sales of some agricultural products in China had started to slow due to the development of the epidemic. In addition, ongoing strict disease prevention measures also made transportation of goods much more difficult.
The department learned that border gates in Pingxiang, Guangxi which bordered Viet Nam's Lang Son Province would close until February 8, except for Friendship Pass which would open on February 3, as an effort to prevent the epidemic from spreading.
The department said traffic as well as cross-border transportation of goods between Viet Nam and China might be affected.
The department urged Vietnamese firms, especially those exporting agricultural products to China, to prepare for their partners in China not being able to receive goods. Firms should change delivery methods or seek other markets for their products.
Firms must also regularly discuss with their partners in China to remain updated of any changes to the epidemic, the department said.
The ministry would keep providing updates on the epidemic and its impacts on import-export activities.
Viet Nam exported goods worth US$41.41 billion in 2019, around 20 per cent of which came from agro-fishery products.
China was the largest market for Viet Nam's agricultural products. — VNS