The Vietnamese IT market has seen a strong increase in digital products, platforms, and services in 2020, with many gaining bolder steps in domestic and international markets.
Truong Gia Binh, president of the Vietnam Software and IT Services Association, discussed with VIR's Bich Thuy the year's highlights and future strategies ahead.
New business models have become an inevitable trend in 2020 amid serious impacts of COVID-19. What have been the highlights among members of the association (Vinasa) during the year?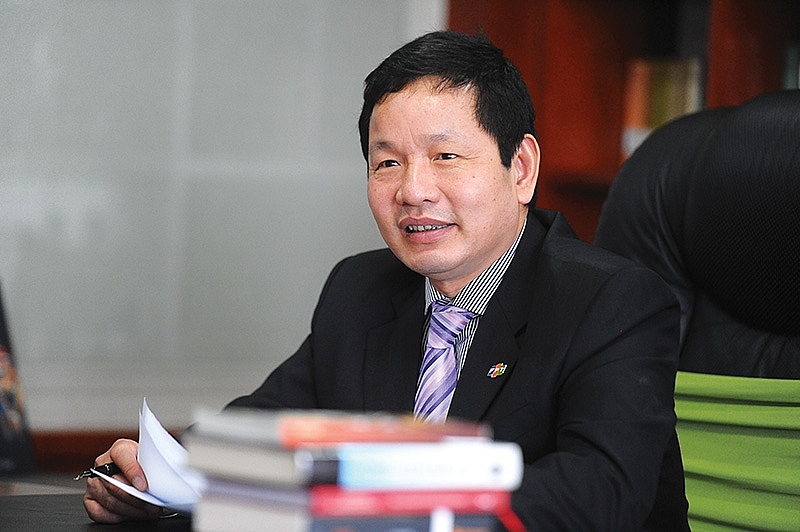 Truong Gia Binh, president of the Vietnam Software and IT Services
Recent reports from Vietnamese and international organisations show that IT is one of the sectors that have been less affected by the global health crisis. However, to some extent Vietnamese firms still faced challenges in supporting corporate clients, and also in transformation of their business model. Like businesses in other sectors, IT businesses have had to constantly recheck their business plans and business models to make them more aligned with the new normal landscape when their customers and partners have been facing many difficulties from COVID-19.
In business activities, companies have intensified commercialisation of products, bringing them to the cloud to better support customers. In addition, they also focused on developing marketing models to approach them in a new context.
In production, we quickly built new business models and operation systems to become safer and more efficient. Some IT companies even allowed their employees to work only 50 per cent of the time at the office.
The Vietnamese government has been accelerating digital transformation in state agencies, as well as the business community. How have members of Vinasa tapped into this trend?
Since two years ago, Vinasa and its member companies have pioneered in this digital transformation trend, and set the mission of being the frontrunners on the path. Vietnamese IT firms have been boosting their presence strongly in this trend not only in the domestic market, but also internationally.
They are supplying consultancy services and digital transformation solutions for many powerful and leading groups worldwide, including those from Japan, the United States, and the EU. Vietnamese IT firms are now making bold steps on the global IT map, becoming the second-largest partner of Japan and the US.
Vietnamese technology solutions have also affirmed their position in the international market, with a lot of new AI platforms being named among the world's top list such as Akabot, Dr. Aid, and others.
In the domestic market, Vietnamese IT firms and member companies of Vinasa in particular have been making contributions to dealing with the socioeconomic issues facing Vietnam. Powerful groups focus resources on the development of technology platforms including Viettel, FPT, MISA, and Base, while smaller groups and startups are working on solutions and services to solve specific problems in the country.
Vinasa has been carrying out a number of programmes to strongly accelerate national digital transformation. Starting from last year, Vinasa has been working with relevant groups on organisation of the annual DX Day Vietnam event; selection of outstanding digital products, solutions, and services via the Sao Khue 2020 award; and leveraging digital transformation in cities and provinces via awards and the Smart Cities Summit.
Looking towards 2021, what are the possible scenarios for the local IT market you foresee amid the long haul of the pandemic?
Vinasa's member companies have been focusing on developing and supplying digital solutions and services. This is an inevitable trend. The IT industry does not set a mission of leading the economy – it sets a mission of being a solid platform for the three pillars of the national digital transformation programme: digital government, digital economy, and digital society.
Positive signals of Vietnam's economy and strong movements among Vietnamese businesses in the digital field reflects positive prospects for IT firms in the long term. Business models and services made on new digital platforms by Vietnamese intelligence will be an important motivation for the country's socioeconomic development in the digital era.
Amid fierce competition in the domestic and international markets, how can Vietnamese players adapt to the increasingly globalised market and gain success in the new development period?
Domestic and international markets are both very important to the Vietnamese IT industry. In the upcoming time, to deal with Vietnamese issues, IT businesses should focus on three key issues.
First is training and developing human resources in terms of quantity and quality. Second is investing in research and development (R&D) of digital platforms and solutions to the country's most pressing issues in a specific manner. And third is collaboration and cooperation among one another to create complete national technology ecosystems and digital transformation to support development of the government, businesses, and the whole economy.
For the international market, we should further improve our capacity and the process of supplying high-quality services of consultancy of digital transformation, R&D services, design and development of digital solutions, and more.
IT manpower will remain our big advantage compared to other markets like the US, Japan, the EU, Australia, and South Korea and others, at least in the next decade. The economic benefits, knowledge, trends, and strategies from developed countries will be gathered and applied in Vietnam, thus helping the country fulfill its targets of national digital transformation, and strongly grow further in the future. VIR
Bich Thuy

When solving the challenges of the 4.0 era and setting 'impossible' goals for themselves, digital technology businesses will help Vietnam grow significantly.

Vietnam has made impressive steps in its digital transformation journey in 2020, with strong aspirations and ambitious targets set through the launch of the Make in Vietnam programme.