The Vietnam Maritime Administration (VMA) has reported that the total arrivals of vessels leaving or entering Vietnamese seaports from China or countries hit by COVID-19 outbreak neared 6,790 as of the early March.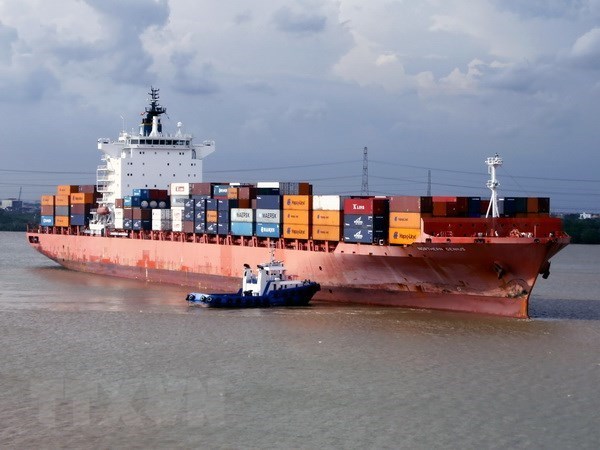 Illustrative image 
The number of cargo vessels entering or leaving Vietnamese seaports so far this year went down 15 percent year-on-year, mostly those on China – Vietnam route.
However, the total volume of cargo through Vietnamese seaports annually increased by 10 percent to nearly 95.7 million tonnes in the first two months of this year.
Container goods were estimated at over 3.1 million TEUs, up 14 percent from 2019.
Can Tho seaport saw a 50 percent surge in customs clearance of goods while others in Quang Ngai, Quang Tri, Hue posted a yearly rise of 18-23 percent.
Also according to the VMA, container goods via seaports increased by 100 percent in Thanh Hoa and 17 percent in Vung Tau, and dropped by 52 percent Quang Ninh and 48 percent in Quang Nam.
Amid the complicated development of COVID-19 outbreak, the VMA has asked seaports to promptly quarantine suspected cases and conduct compulsory health declaration for all crewmembers and passengers before their arrival.

The Ho Chi Minh City administration is scrutinizing a plan to shift goods transport from the daytime to the nighttime to ease traffic congestion in the city center.

The novel coronavirus has caused problems to most of the roadway logistics firms, however at sea it is having a mixed affect.