Vietnam's consumer price index (CPI) in May was up 0.16 percent agaisnt April and 2.9 percent from last year, reported the General Statistics Office (GSO) on May 29.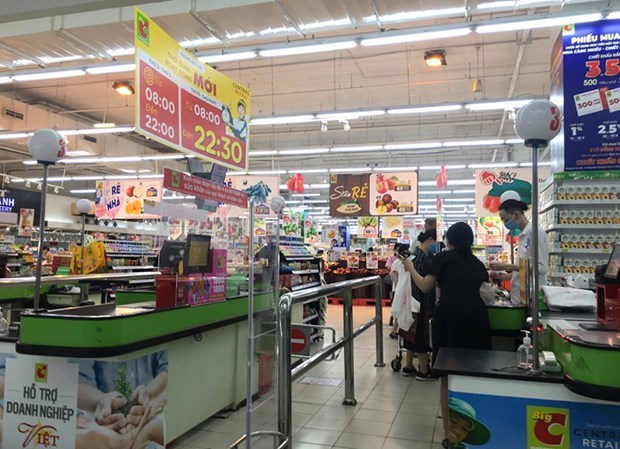 Compared to April, increases were seen in the prices of eight out of 11 main groups of goods and services, with transport taking the lead (0.76 percent) due to increasing petrol prices. It was followed by housing and construction materials (0.4 percent); electricity (2.54 percent); water (1.27 percent); food and catering services (0.04 percent); and equipment and household appliances 0.09 percent.
By contrast, prices of the three groups of culture, entertainment and tourism; post and telecommunication services; and garment-textile, headwear and footwear decreased by 0.23 percent, 0.15 percent, and 0.01 percent, respectively.
The index for the first five months of 2021 grew 1.29 percent year-on-year, the lowest growth rate since 2016.
Core inflation in May increased 0.15 percent month on month and 1.13 percent against the same period last year.
It expanded 0.82 percent in the first five months, lower than the period's 1.29 percent CPI, reflecting that the fluctuations in consumer prices were mainly due to increases in food, oil-petrol and gas prices.
The core inflation rates in May and the first five months of 2021 compared to the same periods last year were the lowest in the past five years.
VNA

Input cost inflation is the main concern for the second half of 2021.