The investors selected to develop the North-South Expressway will have to have successfully developed at least one similar project in an overseas market.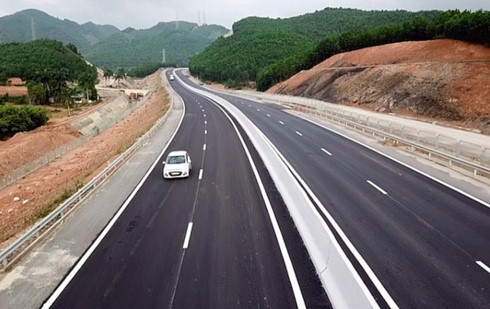 The Ministry of Transport has announced the criteria for investors wishing to join the North-South Expressway project. (Illustrative photo: VIR)
As of now, there are 120 dossiers submitted to the Ministry of Transport proposing to develop eight subprojects as part of the big-ticket the North-South Expressway project, under the public-private partnership (PPP) format, including 26 foreign investors and 14 domestic investors from South Korea, France, UK, Hong Kong, and China.
According to Nguyen Dang Truong, head of the Public Procurement Agency under the Ministry of Planning and Investment, both foreign and domestic investors are welcome to develop these projects in case they comply with the procurement regulation and have enough financial potential and experience.
Responding to concerns about the quality of Chinese contractors, Truong said, "The interested foreign investor has to have developed at least a completed project in a country where it is not headquartered. These projects need to have met the construction schedule and designed quality without any violation."
Besides, according to Deputy Minister of Planning and Investment Vu Dai Thang, more investors from South Korea and Japan expressed interest than from China.
Bidders will be put on the shortlist if they meet at least 60 per cent of the requirements. Financial capacity accounts for 60 per cent of the overall score, while experience and execution methods make up 30 per cent and 10 per cent, respectively.
The North-South Expressway will cover 2,109 kilometres in total, stretching from the northern province of Lang Son to the southernmost province of Ca Mau.
According to research from domestic and international consultants, by 2020, the North-South corridor will serve 45.37 million passengers per year, and serve the transportation of up to 62.27 million tonnes of cargo per year.
According to the plan, the total investment capital of the eight subprojects of the expressway will include VND104.07 trillion ($4.52 billion) mobilised from the state budget, VND40.36 trillion ($1.75 billion) of which are used for land clearance.
VIR

Many investors from the Republic of Korea, Japan and China are looking to join the North-South Expressway project, according to Deputy Minister of Planning and Investment Vu Dai Thang.

The Ministry of Transport (MOT) has issued documents for international bidding to find investors for 5 out of 8 component projects of the North-South Expressway.

The Eastern North-South expressway project includes 11 sub-projects with total length of 654km running through 13 provinces, of which three will be financed by state budget and eight under the PPP and BOT financing.