An extra 4,500 four- and five-star hotel rooms will be put into service this year and next in the central coastal city of Danang, according to property service provider CB Richard Ellis Vietnam (CBRE Vietnam).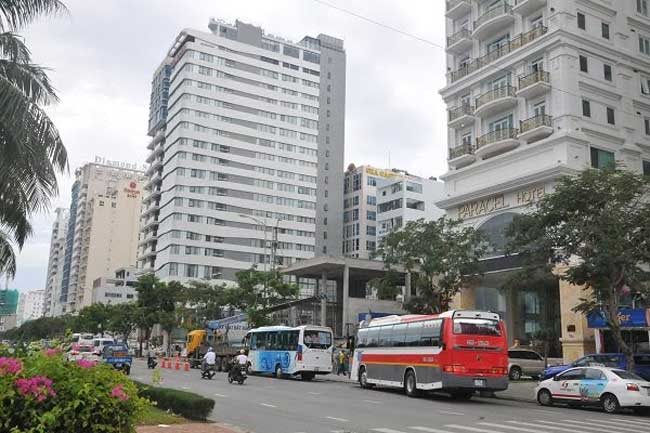 Several hotels are seen on Vo Nguyen Giap Street in Danang City. The city will have an additional 4,500 high-end hotel rooms by 2020 
At a press briefing held by the firm in Danang today, September 10, Nguyen Trong Thuc, senior manager at CBRE Vietnam, noted that three new four-star hotels will be put into operation in the city in the rest of this year.
Next year, the JW Marriott Danang project, with the VV Mall commercial center and 800 hotel rooms, and the MGallery Ba Na hotel project with some 2,000 rooms in the Sun World Ba Na Hills tourism complex will be completed.
Thuc noted that the development of new high-end hotels will put pressure on occupancy and room rates at high-end hotels. In the first half of the year, the average price of four- and five-star hotel rooms dropped by 17%, while the occupancy rate dipped 2.4 percentage points against the same period last year.
CBRE Vietnam attributed the situation to an increase in the supply of high-end hotel rooms. In addition, multiple condotel and three-star hotel projects have been launched.
In the first six months, Danang introduced five more four-star hotels with a total of 548 rooms. SGT
Nhan Tam