Urbanisation in today's fast-paced world is inevitable, especially in emerging economies. Vietnam's population has grown rapidly from 66 million in 1990 to more than 96 million in 2019. 
This makes Vietnam the third-most populous country in Southeast Asia after Indonesia and the Philippines.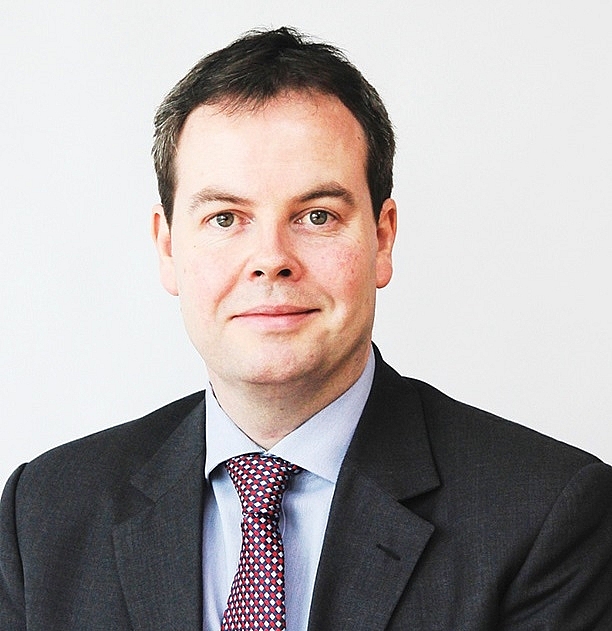 Stephen Wyatt - Country head, JLL Vietnam
While the birth rate is low at 2.09, migration from the countryside is the key process driving urban population growth. The rural population is attracted to urban areas by employment opportunities, better standard of living, educational facilities, infrastructure, and need for status.
The World Bank expects Vietnam's urban population to grow by 2.4 per cent per annum until 2025, the highest growth rate in Southeast Asia.
Like other developing nations, Vietnamese cities face an imbalance between the supply of available housing and satisfying the actual demand. This is a marked change from 10 years ago when the median household size in urban Vietnam was between two and three generations. In order to provide for its inhabitants, a growing city is expected to cater to their basic needs, starting with affordable housing.
According to JLL's recent figures, the total supply of completed apartments in Ho Chi Minh City and Hanoi in the last quarter of 2019 reached more than 201,700 units and 224,179 units respectively in all segments, equating to the rate of 17 apartments per 1,000 people. This rate is relatively low right now, so the focus should be on the mass housing market as this is the segment with the highest demand.
However, the supply of premium and luxury apartments is abundant, especially with projects under construction taken into consideration. We estimate that Ho Chi Minh City could have nearly three prime apartments per 1,000 persons, close to the average in Bangkok, Kuala Lumpur, and Manila, but higher than in Jakarta.
The government is seeking ways to encourage developers to undertake more affordable housing projects in order to meet the housing needs of the city.
While the general definition for affordable housing includes components such as usable area, price, and reasonable expenses, the key factor for this segment, in our opinion, pertains to the size of the habitable units, provision of basic amenities, as well as cost and location of the project. Especially, when it comes to pricing, the rate per square metre should be below $1,200.
The report The Opportunity Lies in Building Homes from 2016 by JLL showed some developers in Ho Chi Minh City who stated that they were making earnings before interest, tax, depreciation, and amortisation margins of 25-30 per cent on prime and mid-end residential projects.
Affordable and mid-end residential projects are likely to sell reasonably well, given affordability levels. Furthermore, the supply growth in these segments is much lower than in premium projects so competition for buyers will be less intense.
Cities today face the issue of diminishing land availability, exaggerated land and real estate prices due to population surge, overburdened and defunct basic infrastructure services, lack of access to basic facilities, and environmental degradation and loss.
Land fund remains a major hurdle for most investors. For residential and commercial projects, foreign investors often search for so-called clean land, i.e. with certain conditions already met, such as compensation completion, site clearance, paid land use fees, land use right in place, and good planning. However, those assets are rare as the Vietnamese realty market is still immature and quite local.
According to JLL's observations, there are hundreds of millions of dollars waiting to be poured into the market in most segments.
Moreover, there has been a rise in inquiries on affordable housing in Vietnam from countries such as Japan, South Korea, Singapore, and China.
While many are interested, not so many can overcome the initial challenges that come with doing business in an emerging market. In addition, the Vietnamese real estate market is tightly held and open market offerings in this high-growth, high-potential sector are rare. Furthermore, the accessibility to good assets is quite limited.
New foreign developers should consider partnering with local groups on joint ventures. This has already become popular among more established foreign developers with a strong financial capacity and track record. They joined forces with local developers who own land and have strong connections with the local community.
Over the next two decades, Vietnam will be in a demographic golden age with 25 per cent of the population aged between 10 and 24 and a median age around 30. The young population will be the main driver for affordable housing, especially for projects that are within proximity to industrial zones and connected to major traffic points.
While affordable housing development is critical to alleviating the pressures on cities, designing and implementing these housing solutions across the country need a lot of support from the government. Possible options could come from legislative measures such as quotas to ensure that a certain percentage of units in any development is affordable, and more relaxed planning regulations.
We hope to see the approval process for such supportive measures accelerate so that the residential market can maintain its potential for strong growth. VIR
Stephen Wyatt (Country head, JLL Vietnam)

JLL observes that there are hundreds of million dollars waiting to be poured into the market in most segments of real estate.

Nine social housing projects for low-income earners with more than 4,100 apartments measuring 205,500 sq. m were completed and put into use in 2019.