Vietnam Export Import Bank (Eximbank) on May 22 announced it had replaced Le Minh Quoc as chairman of the board with Cao Xuan Ninh for the 2015-2020 tenure.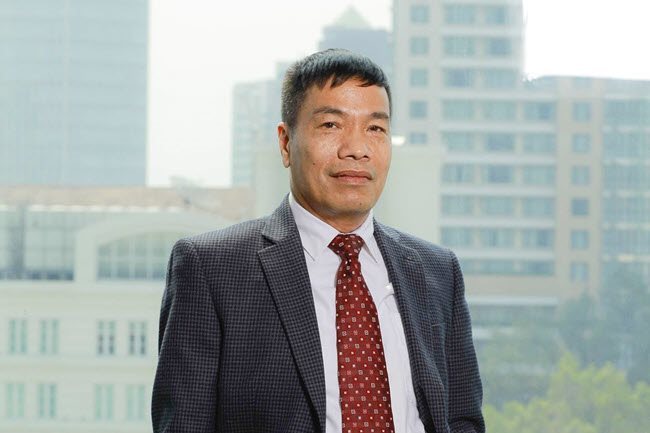 Cao Xuan Ninh, new chairman of the board at Eximbank - PHOTO: VNA
The bank appointed Ninh following Quoc's resignation for personal reasons.
Cao Xuan Ninh, 57, has many years of experience in the banking sector. He held key positions at the Bank for Foreign Trade of Vietnam, also known as Vietcombank, before becoming a board member at Eximbank.
Ninh also worked as the director of Hong-Kong-based Vinafico Company, a subsidiary of Vietcombank, and as the head of the State Bank of Vietnam's representative office in HCMC.
Eximbank also appointed the bank's vice general director, Nguyen Canh Vinh, as the new acting general director. Vinh, 45, holds bachelor's degrees from the National Economics University and the University of Construction, as well as a master's degree from Australia-based La Trobe University.
Vinh has spent 21 years working in the banking sector and has held high-ranking posts at major local banks.
According to Eximbank, the appointments to these positions were conducted in line with the bank's procedures and prevailing regulations.
This is the second time that the bank has announced a new board chairperson in the past two months.
Earlier, it passed a resolution to appoint board member Luong Thi Cam Tu as the new chairwoman on March 22. However, Quoc filed a lawsuit and requested the HCMC People's Court to temporarily invalidate the resolution on the appointment.
The municipal court on May 14 issued a decision to cancel the validation of the resolution, at Quoc's request. He also withdrew the lawsuit on the same day.
Simultaneously, the court decided to postpone a civil case involving disputes between Quoc and other board members at Eximbank.
Quoc, on the same day, sent a request to resign as the board chairman at the bank.
On the following day, Quoc signed another resolution to invalidate the previous resolution appointing Tu as the board chairwoman. SGT