The benefits brought by EVFTA, CPTPP and other free trade agreements are described as 'tonics' and 'supplements' for Vietnam.
However, experts have warned that if Vietnam cannot use the tonics properly, they will do more harm than good.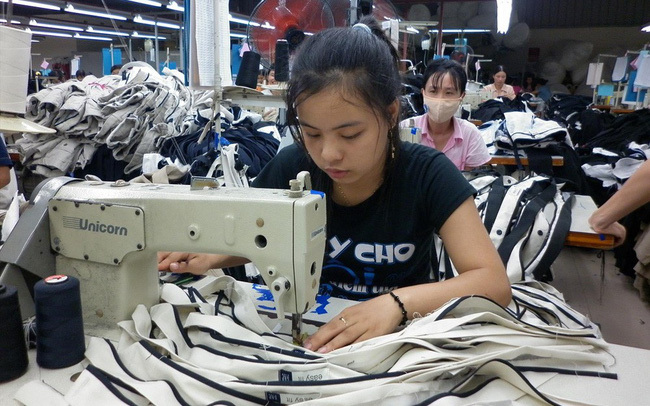 Phi Ngoc Trinh, general director of Ho Guom Textile & Garment, said in 2018, Vietnam exported $36 billion worth of products, of which export turnover from the EU market accounted for less than 12 percent. This means that the EU is a market with great potential for Vietnam's textiles and garments, especially when EVFTA takes effect.

However, Trinh is aware of the challenges the FTA brings to Vietnam.

The benefits brought by EVFTA, CPTPP and other free trade agreements are described as 'tonics' and 'supplements' for Vietnam.
EVFTA seems to offer more favorable conditions than CPTPP in terms of origin rule. But in fact, enterprises won't get benefits immediately. Vietnam has to import fabric and other input materials, mostly from China, Taiwan and ASEAN countries, which still don't have FTAs with the EU," he said.

In other words, in order to enjoy benefits from EVFTA, Vietnam needs to develop supporting industries.

Trinh also expressed concern that once the tariff is cut to zero percent from 9.6 percent currently, Vietnam may become a transshipment point for goods from different markets.

"Foreign enterprises may bring their products to Vietnam to obtain Vietnamese origin before exporting the products to the EU to enjoy the preferential tariffs," he said.

Nguyen Ton Quyen, deputy chair of the Vietnam Timber and Forestry Products Association (Vietfores), said Vietnam exports $700-800 million worth of woodworks to the EU each year, which account for less than 10 percent of Vietnam's total woodwork export turnover. To obtain this turnover, Vietnam needs 2-3 million cubic meters of materials.

However, the EU is not a market Vietnam can exploit easily, because Vietnam is weak at designing and branding. Once it cannot design products, it will be able to build brands. Besides, in order to build brands, Vietnam needs to have sale agents overseas, but it still cannot do this.

Quyen also mentioned the risk of becoming the place for foreign enterprises to bring products to 'borrow' the origin to export products to the EU.

A report shows that Vietnam has 820 foreign invested enterprises in the woodwork industry, of which Chinese, Taiwanese and Hong Kong account for more than 60 percent.

Vifores has proposed to agencies to be cautious when licensing foreign invested projects in the industry it should only grant licenses to the projects utilizing high technologies and having links with Vietnamese enterprises.

Ngo Chung Khanh from the Ministry of Industry and Trade (MOIT) also warned that if Vietnam cannot use the FTAs effectively, it will do more harm than good.

As for CPTPP, for example, to date, the biggest beneficiaries are foreign invested enterprises (FIEs), and not Vietnamese owned.
Mai Lan

The EU-Vietnam Free Trade Agreement has been inked, and is expected to usher in immense opportunities for Vietnam to expand its trade and investment ties with EU member states.  

The EU – Viet Nam Free Trade Agreement is expected to bring big opportunities for the Vietnamese aluminium sector; however, experts have said there are still challenges for local firms looking to take advantage.