The HCMC government's proposal on excise taxes for mobile phones, cameras, perfumes and cosmetics goes against the city's development plan and is likely unfeasible in the current context, according to some experts.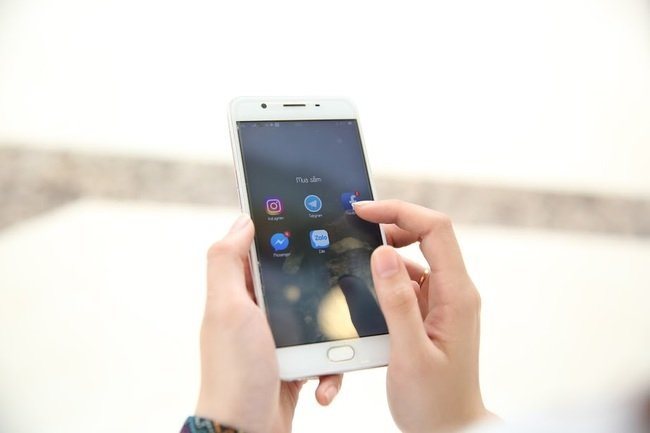 A person uses a mobile phone in this file photo. The HCMC government's proposal on excise taxes for mobile phones and some other products is said to be unreasonable
Economic expert Pham Chi Lan told the Saigon Times that the proposal was a "weird initiative" as no other country is levying a special consumption tax on these popular products.
HCMC residents, including those living in remote areas, are being encouraged to use mobile phones as a way to increase their access to information and knowledge, so it is unreasonable to impose an excise tax on mobile phones, Lan added.
"Excise tax is applied to luxuries, which only high-income customers can afford, or to certain products that are not suitable for the public," Lan said, adding that it was not clear why the HCMC government made this suggestion.
Poor tax policies severely affect tax collection as taxpayers tend to avoid taxes in many ways when faced with high and unnecessary taxes, according to Lan.
Sharing her opinion, expert Do Hoa pointed out that slapping excise taxes on mobile phones and cameras would totally contradict the plan to develop HCMC into a smart urban city.
Mobile phones are an important tool, allowing residents to use mobile apps and digital services, including QR codes and image recognition, to make noncash payments and e-transactions.
In addition, it is unreasonable to levy an excise tax on beauty services because the city aims to develop the service sector, Hoa said, adding that if the excise tax on beauty services is approved, more Vietnamese people will go abroad for beauty care services, resulting in large amounts of money flowing out of the country.
The city will see revenue from beauty services rising if these services are encouraged, he explained.
"Thailand and South Korea earn huge amounts of revenue from beauty services each year," Hoa said, adding that female Vietnamese customers tend to visit the two countries every year for beauty care services.
Besides this, Lan remarked that the HCMC government's proposal seemed to raise concerns among residents. Lan also suggested that the government should cut spending on the cumbersome State apparatus or abandon long-delayed projects instead of raising tax collections for the State budget. SGT