Vietnamese commercial banks have been seeking capital from overseas for the last two years.
VP Bank has consulted with shareholders about a plan to issue and list international bonds. There are two options for the bank. It would issue $1 billion worth of 3-5 year bonds this year and in 2020, or it would issue $120 million worth of 3-year green corporate bonds which will be disbursed to fund green projects.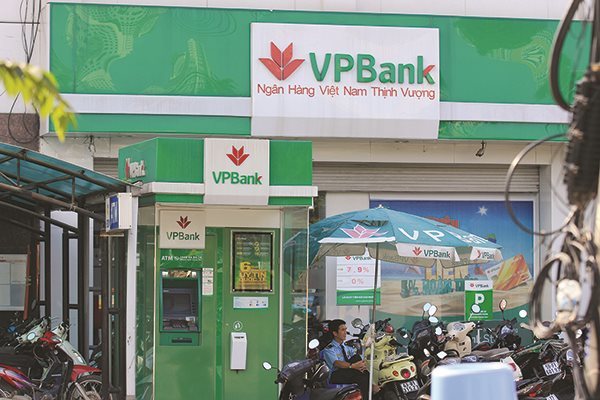 Tien Phong Bank in early June announced the plan to issue $200 million worth of international bonds between June 28 and July 12.
Prior to that, in late September 2018, HD Bank asked for shareholders' opinions on the plan to issue $300 million convertible 5-year-and-one-day bonds with fixed interest rates to fewer than 100 investors.
The dong/dollar exchange rate has stabilized over the last few years with the dong devaluation level not exceedinh more than 2 percent each year.

Analysts commented that banks now tend to seek capital offshore because the foreign currency interest rate and dong/dollar exchange rate risks have decreased significantly.
Meanwhile, the banks' demand for medium- and long-term capital continues to be high, while the domestic capital sources are limited.
Not only issuing corporate bonds in foreign currencies, banks have also been seeking capital through commercial loans. LienViet Post Bank in late August 2018 signed a 3-year credit contract valued at $50 million with JP Morgan Chase Bank, N.A Singaporean branch. In September of the same year, SHB borrowed $20 million from IIB and 20 million euros from IBEC, both from Russia.
IFC us one of the best known financiers providing commercial loans to Vietnamese banks. In 2018, IFC provided a loan worth $100 million to OCB, and lent $100 million to TP Bank after pouring VND405 billion into TP Bank in an exchange for 5 percent of shares of the bank in 2016.
In 2017, AB Bank received a syndicated loan worth $150 million from IFC, and VIB received $185 million from IFC and three foreign banks.
Analysts said the long-term bond issuance will serve the banks' plan to increase regulatory capital and improve CAR. Under the current regulations, long-term (more than 5 years) valuable papers can be counted as 2-tier capital of credit institutions.
Therefore, banks have rushed to issue bonds in dong and foreign currencies. ACB has issued VND2.5 trillion worth of 3-year bonds, while VietinBank wants to issue VND10 trillion worth of bonds this year.
In general, when issuing corporate bonds in Vietnam dong, issuers need to offer interest rates high enough to cover inflation rate and make bonds more attractive than bank 12-month term deposits. When issuing bonds in foreign currencies, issuers can save financial costs.
The dong/dollar exchange rate has stabilized over the last few years with the dong devaluation level not exceedinh more than 2 percent each year.
Linh Lan

Vietnam's local currency (LCY) bond market reached a size of VND1,193 trillion (US$51 billion) at the end of March, up a marginal 0.7% quarter-on-quarter, a reversal from the 5% quarter-on-quarter contraction in the last quarter of 2018.  

Vietnamese enterprises are in dire need of capital to expand production and business, but the current development of the capital market cannot meet this demand.