Some experts have proposed developing solar power projects on hydropower reservoirs to take full advantage of water surfaces, reported the Sai Gon Giai Phong Online website.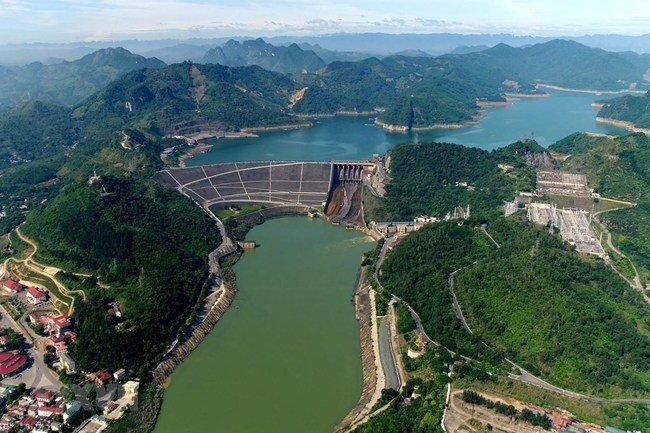 The reservoir of Hoa Binh hydropower plant on the Da River 

The proposal is based on the Ministry of Agriculture and Rural Development's directive that the hydropower sector meet the power demand and contribute to socioeconomic development.
Speaking at a seminar held in Hanoi City on October 23, Pham Hong Giang, former deputy minister of Agriculture and Rural Development, said that the nation has some 6,000 hydropower reservoirs.
Aside from the traditional missions of serving agricultural production and daily water usage and reducing the impact of floods, it is necessary to make use of reservoirs to support economic growth.
According to the ministry, Vietnam's first solar power plants were built on the Dau Tieng and Da Mi reservoirs, which enjoyed advantages in site clearance and compensation as well as construction. The projects have been connected to the national grid.
Deputy Minister of Agriculture and Rural Development Nguyen Hoang Hiep said that clean energy development is the latest trend.
However, to ensure effective solar power projects on reservoirs, it is necessary to calculate the qualifications required for reservoirs and to consider environmental safety and the water supply mission.
Also on October 23, Binh Dinh Province's government withdrew plans to survey and invest in a solar power plant project in Phu Cat District, due to its long delays.
The project was developed by TATA Power Company under India's TATA Power Company Limited. The authorities also applied the order to two other solar power plants run by Chau Au Plastic JSC and Thanh Long Electronics Production JSC for the same reason. SGT