Express delivery service providers have announced bigger investments in apps and technologies to give better experiences to customers.
In late September, Ninja Van joined forces with Grab to provide nationwide delivery service through GrabExpress in Vietnam. Clients can send goods everywhere in Vietnam on Grab's app and experience convenient large-scale delivery service through Ninja Van's nationwide logistics network.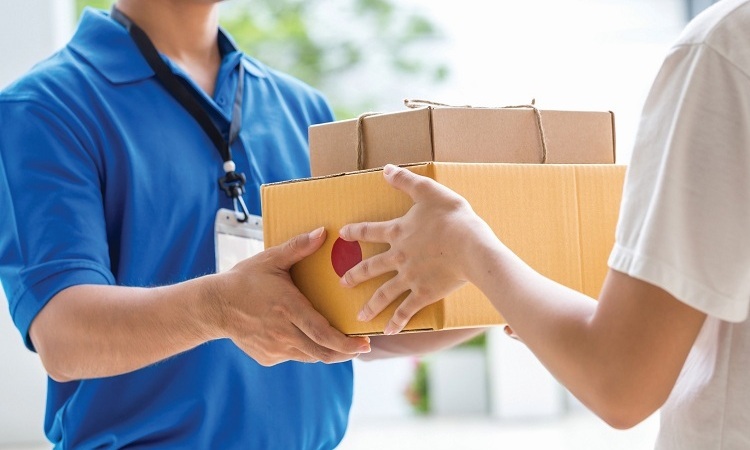 The app also gives small and medium enterprises (SMEs) and online business firms more choices for transportation services. According to Le Van Quoc Khanh, director of Ninja Van Vietnam, the strength of Ninja Van is inter-city transportation and logistics network throughout Vietnam.

Before cooperating with Grab, Ninja Van 'revolutionized' the cargo transportation through the distribution network based on technological platform in Southeast Asia.
The network of the company is present in Singapore, Malaysia, Indonesia, Thailand, Vietnam and the Philippines. In 2018, Ninja Van successfully called for series C captal and expanded business scale in Vietnam.

Express delivery service providers have announced bigger investments in apps and technologies to give better experiences to customers.
A report found that Vietnam has 35 million people who online shop regularly, while the figure is expected to rise to 42 million by 2021. 

Like Ninja Van, in late August, Grab Holdings Inc announced the additional investment of $500 million in Vietnam in the next five years. The capital is used to develop new services and expand the network of transportation services, food delivery and payment, and develop new solutions for mobile technology, financial technology and logistics.

According to a representative of Grab, by the end of 2019, the total capital poured by Grab into Vietnam would reach $200 million.

In the technology investment race, Bac Ky Logistics Investment JSC has signed with Oracle to deploy OTM Cloud transport management solution, allowing many parties to interact safely and effectively.

One of the advantages of this solution is the smart vehicle maneuvering plan and efficient vehicle management.

Logistics Back Ky has applied Internet of Things (IoT) Fleet Management to manage waterways and road transport services.

With this set of solutions, Logistics Bac Ky can automate transportation planning, logistics management, and increase service speed and optimize costs. The managers of Logistics Bac Ky can monitor locations, the conditions of vehicles and behaviors of drivers, and anticipate breakdowns. Meanwhile, its drivers and field staff can make better decisions based on real-time data.

e-Conomy SEA 2018 Report by Google and Temasek showed that Vietnam's e-commerce market in 2018 was $9 billion and predicted that by 2025, Vietnam's e-commerce market would rank third in Southeast Asia with revenue of $33 billion.

Along with the high growth of e-commerce, 2018 witnessed the strong development of logistics services, and last-mile delivery and order fulfillment.
Chi Mai 

One Mount Group was founded by Vingroup and its partners on September 26, 2019 and has charter capital of VND3 trillion (US$129 million).

Analysts believe that delivery services offering the shortest delivery time thanks to technology applications will win the market.