The year 2020 has seen a 'bond issuance movement'. Businesses have rushed to issue shares to mobilize capital as loose requirements made it easier than ever to do this.
According to the Saigon Securities Incorporated (SSI), the total amount of corporate bonds issued from the beginning of the year to September 2020 was VND341 trillion, an increase of 79 percent compared with the same period last year.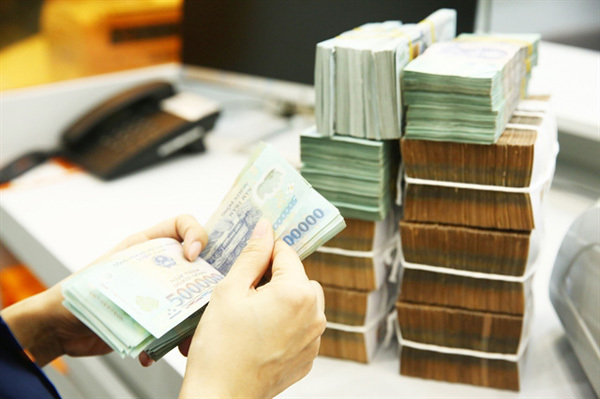 The total value of bonds issued with no mortgaged assets reached VND43 trillion, which included VND20.5 trillion worth of bonds issued by real estate firms and VND22.6 trillion by other businesses.
There was also VND29.1 trillion worth of bonds guaranteed by shares of issuers or third parties, including VND22.9 trillion worth of bonds of real estate firms.
The volume of successfully sold bonds with no mortgaged assets, or mortgaged assets with low credibility, was up to 95 percent.
In the first three quarters of 2020, many businesses issued bonds in large quantities and at high interest rates. Some businesses issued shares at high frequency, two campaigns a day, and the bond value was 10-100 times higher than their stockholder equity. Most of them were issued privately.
In late August, a hairdresser business in HCM City which had revenue of tens of millions of dong each year in late successfully mobilized VND738 billion through the issuance of 10-year bonds.
In June 2020, the business had charter capital of VND1 billion and the figure soared to VND20 billion in July.
Many bond issuance campaigns have been launched, but information about thr business performance of the issuers has been unclear.
Experts have expressed their concern over the transparency of the bond issuance campaigns as issuers have not clarified the purpose of the capital use and the plan to pay debts.
The Ministry of Finance (MOF) found that businesses have issued shares in many different campaigns, that were not associated with the need to mobilize capital for production and business.
Meanwhile, businesses with small scale and low stockholder equity issued bonds in large quantities. And among big issuers, some did not clarify the purposes for capital mobilization and the debt payment plans.
ADB has warned that there are risks in the Vietnamese bond market because few bond issuers have been given credit ratings. Two credit rating firms received licenses in 2018 and 2020, but they have not begun operating.
In an effort to prevent a 'bond bubble', the government tightened control over bond issuance by promulgating Decree 81 which took effect on September 1, 2020. 
Tran Thuy

This growth was supported by expansion in both the government and corporate bond segments, stated the ADB.

The movement of issuing corporate bonds has cooled down, but the large number of bonds that have been issued with no collateral, or untrustworthy collateral, is viewed as a 'bubble' that may burst at any time.