Dr Tran Cong Thang, director of the Institute of Policy and Strategy for Agriculture and Rural Development, speaks to Countryside Today newspaper about Vietnam's efforts to promote local products in international markets.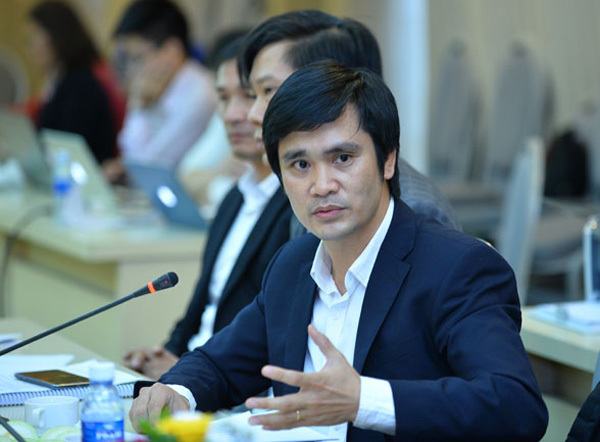 Tran Cong Thang.
What opportunities have the Comprehensive and Progressive Agreement for Trans-Pacific Partnership (CPTPP) and the European Union-Vietnam Free Trade Agreement (EVFTA) provided for Vietnamese goods?
Import-export relations with member countries of the CPTPP and EVFTA have played an important role in the consumption of Vietnamese agricultural products. In the last decade, export turnover from Vietnam to CPTPP countries and the European Union was much higher than the import value.This shows that Vietnam holds advantages in its agricultural products compared to members of both the CPTPP and the EU.
If we can take advantage of these markets, we will maintain a trade surplus in agriculture.
Timber and wooden products as well as aqua-culture products are Vietnam's two main export items to the CPTPP and EU.
Other than expanding trade, cross-border investment in tandem with the acquisition of science and technology and labour training is what we can look forward to.
Vietnam has also become a venue for some European countries with little agricultural advantages to invest in. This is good way for Vietnam to improve its outdated and inefficient agricultural practices.
For mid-term and long-term development, the CPTPP and EVFTA will help Vietnam to further its institutional reform, particularly its investment and business environment.
For Vietnam's small scale producers, could traceability and food safety become a problem?
At present, Vietnam has some 8.6 million small farming households. To gain a steady foothold in the EU and CPTPP markets, Vietnam should focus on ensuring quality.
To penetrate high-value and large markets like Japan and Canada, Vietnamese products like rice, coffee, pepper, aquaculture products and others must meet all the criteria which have been laid down in technical barriers.
Otherwise, even with import duties slashed to zero, Vietnamese producers would not be able to gain access to these markets.
What solutions should Vietnam adopt to overcome these challenges?
There are four main solutions Vietnam should develop.
The first is to increase awareness across the agricultural sector about the technical requirements Vietnamese products need to reach.
Vietnam should know what the technical requirements are in each market it is trying to access in order to develop different strategies. The country should also focus on investment in processing industries.
The second is for products with advantages in the international market, we should facilitate co-operation between Vietnamese investors and other countries in the CPTPP and EU to take advantage of the opportunities of new trade pacts, form a global value chain and pay more attention to national branding.
Thirdly, Vietnam should review vulnerable sectors like livestock, reassess the country's priorities and put in place support measures to help producers adapt or minimise the impacts of competition from CPTPP and EU countries.
We must do our best to improve the competitive capacity of all Vietnamese agro-products and then develop a value chain for Vietnamese products – from farm to fork.
Lastly, we should continue to reform the agriculture sector to improve added value and meet all international technical requirements and food safety and quality guidelines Vietnam has committed to.
How do you respond to a comment saying that Vietnam has not yet utilised all its advantages as a full member of the FTAs?
Vietnam's international integration is considered among the highest in Asia, with 16 FTAs signed so far.
Vietnamese agricultural products have for the most part matched international market prices. Vietnamese farmers and businesses have got used to fluctuations in the international market.
International integration has also driven science and technology application and safety and technical standards to help increase quality and competitiveness.
However, to utilise the opportunities presented to Vietnam in the course of international integration, we need to learn from other countries while improving product quality and marketing. All enterprises have to uphold our social responsibility and meet the requirements of importers.

VNS reporter Nguyen Minh Huong asks trade experts about the importance of branding in Vietnam during the announcement of the top 50 most valuable brands in the country.

A mechanism indicating fair, transparent and objective rules for ASEAN economies and their enterprises is needed to resolve trade issues when products are exported between markets.
VNS