Vietnamese firms have been the first contractors selected for the eastern North-South expressway project.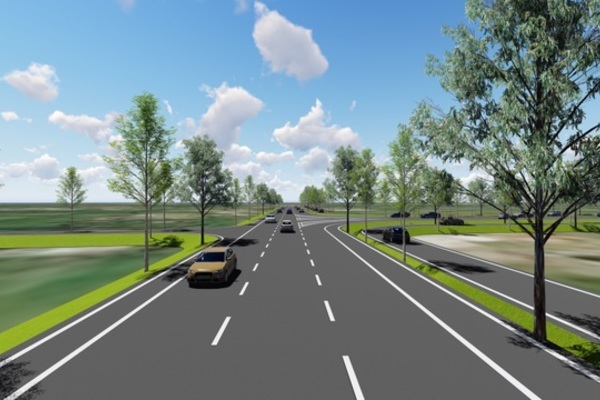 Construction of Cam Lo-Son La, one of the project's 11 sections, was kicked off last week
Construction of Cam Lo-Son La, one of the project's 11 sections, was kicked off last week. The 98.35-km long section will connect the central provinces of Quang Tri and Thua Thien-Hue.
A representative from the Ministry of Transport which is the investor of Cam Lo-La Son section, said that the contractor selection was strictly based on regulations of the Ministry of Planning and investment.
He added that local companies were chosen as contractor of the section, consisting of Transport Engineering Design Inc., Transport Engineering Consulting Joint Stock Company No.5 , Tan Phat JS Company, VNC Construction JS Company and Truong Son Dong Construction Consultant Joint Stock Company and Thanh An Corporation.
These contractors have large amounts of experience in major projects such as Ho Chi Minh Trail, Ha Long-Van Don Highway and Trung Luong-My Thuan Highway.
They have all pledged to ensure the project quality and speed of deployment.
Earlier, the public voiced concerns about the possibility that Chinese contractors would dominate contractors of North-South Expressway project as they accounted for the majority of those that applied for the project.
Chinese contractors are known for bidding low to win contracts, then asking for more, citing unexpected cost overruns. Many Chinese-contracted projects are likely to reach completion behind schedule, amassing further costs.
Cam Lo-Son La Expressway will connect with Cao Bo-Mai Son Expressway that runs through Nam Dinh and Ninh Binh Province. It is expected to be completed in 2021 along with La Son-Tuy Loan section in order to create the Cam Lo-La Son-Tuy Loan route.
The eastern North-South Expressway project covering a total of 654km will be built during the 2017-2020 period with a total investment of VND102.51 trillion (USD4.47 billion). 

Vietnamese investors registering to attend the bid for eight component projects of the north-south expressway have complained that they have found it difficult to compete with foreign investors to win the bids.

The bidding for the North-South Expressway will be conducted publicly and transparently in order to select qualified contractors.  

The investors selected to develop the North-South Expressway will have to have successfully developed at least one similar project in an overseas market.