In the first half of this year, foreign investment in M&A deals doubled compared to the same period of last year, hitting $8.12 billion in a total of 4,020 deals.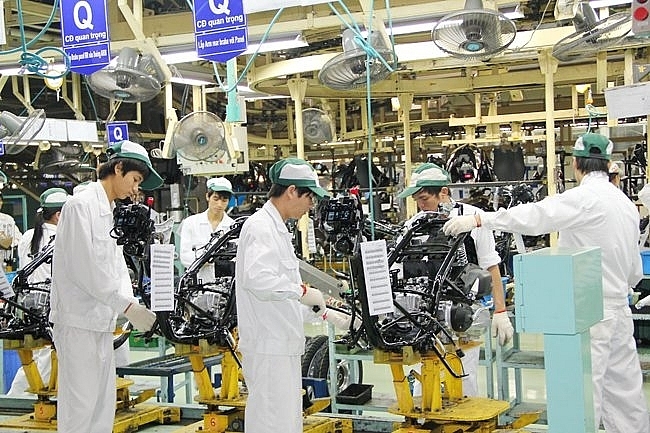 Foreign investors are lying heavily on M&A to achieve their objectives in Vietnam
According to the statistics published by the Foreign Investment Agency (FIA), Vietnam lured in $18.47 billion in foreign investment capital, equaling 90.8 per cent of the performance in the correspondig period last year.
Foreign direct investment (FDI) projects disbursed an estimated $9.1 billion in the first six months of the year, up 8 per cent on-year.
The country granted investment certificates to 1,723 new projects with the total newly registered capital of $7.41 billion, accounting for 62.8 per cent of last year's figure.
According to the FIA, the newly-registered capital in the first six months decreased because there are massive large-scale projects receiving their investment registration certificate, including the $4.14 billion smart city in Dong Anh invested by a Japanese investor and the $1.2 billion polypropylene producing and LNG warehouse project invested by a South Korean investor.
There were 628 instances of added capital registration with the total additionally registered capital of $2.94 billion, equaling 66.2 per cent compared to the figure from the same period in 2018.
Regarding capital contributions and share purchases, the country saw 4,020 such deals by foreign investors with the total value reaching $8.12 billion, up 98.1 per cent on-year.
In the first half of 2019, 19 fields received investment from foreign investors, with the processing and manufacturing sector taking the lead with $13.15 billion, accounting for 71.2 per cent of the total registered investment capital.
Real estate business ranked second with $1.32 billion, accounting for 7.2 per cent. Wholesale and retail ranked third with the total registered investment capital of $1.05 billion, capturing 5.7 per cent.
95 countries and territories have investment projects in Vietnam. Hong Kong ranked first with the total investment capital of $5.3 billion, making up 28.7 per cent of the total, while South Korea ranked second with $2.62 billion (15.7 per cent).
Singapore ranked third with the total registered investment capital of 2.73 billion (14.8 per cent).
55 cities and provinces received investment from foreign investors.
Hanoi attracted the most FDI with the total registered capital of more than $4.87 billion, capturing 26.4 per cent of the total. Ho Chi Minh City ranked second with more than $3.09 billion, accounting for 16.7 per cent. Binh Duong ranked third with over $1.37 billion, or 7.4 per cent. VIR
Kim Oanh

Vietnam has come a long way since the doi moi reforms. Its success in attracting foreign direct investment has been evident.

Vietnam is set to welcome a huge flow of investment from Hong Kong in the light of implementation of a free trade agreement between this economy and the ASEAN bloc.  

In the midst of the US-China trade war and the unexpected minus growth rate of the economy in Q1 2019, South Korean chaebols are looking for growth by penetrating emerging markets.