The high container shipping cost has caused difficulties for import/export companies. They believe that shipping firms joined hands to push service fees up.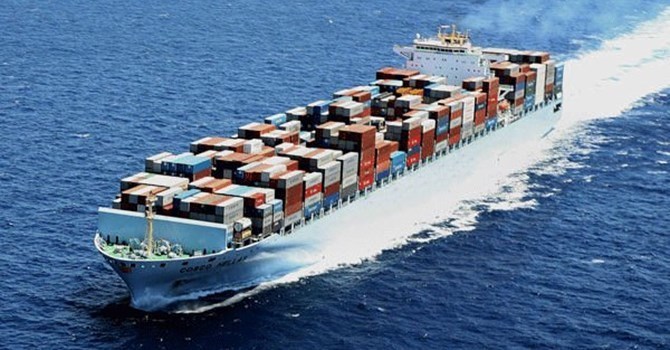 Phung Ngoc Sam, general director of Hanfimex, complained that the sea freight rates have been escalating rapidly since October 2020. The shipping rate for 40-feet container from Vietnam to Europe and the Mediterranean area has soared by 2-3 times and there is no sign of decrease.
"It was just $2,000 in the past, but now $5,000. And it is sometimes $11,000," he complained.
The sharp rise in sea freight has made it difficult for import/export companies to execute their business plans and caused delays in export. It is estimated that 30 percent of goods planned for export have been stagnant.
If the situation cannot be improved, this will push the cost of goods up. The buyers, who cannot release goods to the market, may put pressure on Vietnam's import/export companies.
According to Phan Thong, secretary general of the Goods Owner Association of Vietnam, the sea freight has increased because of the market disparity. Because of Covid-19, international seaports either have closed or opened with limitations, resulting in the goods stagnation.
As containers cannot be unloaded, this has led to a lack of empty containers. Meanwhile, Vietnam's enterprises still need empty containers to load export products.
Some analysts said that China, after controlling the Covid-19 pandemic has been trying to boost exports. A high number of empty containers has been heading for China, resulting in a shortage of containers for Vietnam.
"The container shortage has caused difficulties for shipping firms, thus causing the freight rates to increase. However, there is also a possibility that shipping firms joined hands to push service fees up," Sam said.
A representative of the Vietnam Maritime Administration (Vinamarine) under the Ministry of Transport said the agency set up a taskforce to inspect the container shipping freight and surcharges after it realized the continued increase in freight rates after Tet (mid-February).
The taskforce of 13 members, including the leaders of Vinamarine and the Ministry of Industry and Trade's Import-Export Department, will inspect the observation of the regulations on quoting prices and surcharges in accordance with Decree 146 and will handle violations.
Vinamarine has also requested that shipping firms apply necessary measures to store empty 40-feet containers in Vietnam, and suggest solutions to circulate domestic empty containers to serve the import and export of goods, with an aim to curb the increase in container freight, and satisfy the export of container goods in the context of increasing demand.
Prior to that, the Ministry of Transport released a document requesting Vinamarine to examine the increase of freight and surcharges made by foreign shipping firms. 
Vu Diep
The Vietnam Maritime Administration (VMA) plans to set up a working group to inspect the hike in freight rates among shipping companies that have routes to Europe and America.

The domestic shipping industry needs support from the State to develop Viet Nam's fleet of cargo ships, according to the Ministry of Transport.