Grab Holdings Inc. announced on August 28 that it will invest $500 million in Vietnam in the next five years to expand its services in the country.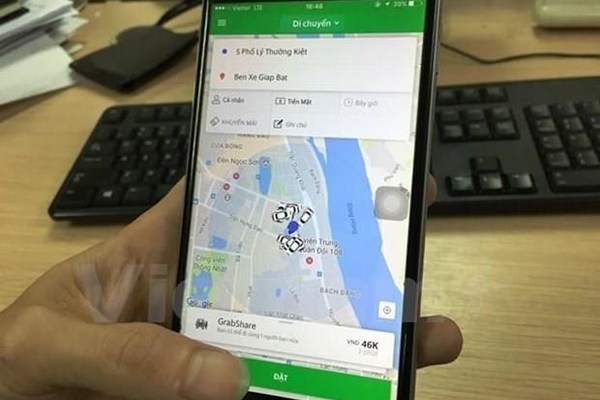 Grab plans to invest $500 mln in Vietnam in the next five years
Russell Cohen, head of regional operations of Grab, said this investment reflects the ride-hailing firm's redoubled commitment to the Vietnamese market, noting that the country's rapidly developing economy and young, mobile-first population makes it ripe for the adoption of digital services.
He noted when Grab is expanding food and parcel delivery, transport and payments business across the country, it hopes to tap and invest in new opportunities emerging in financial technology, mobile technology and logistics to bring about greater value and innovation to its customers and partners.
By the end of 2019, the firm – one of the largest tech investors in Vietnam – will have invested more than 200 million USD into the country, according to head of Grab Vietnam Jerry Lim.
Since its entry into Vietnam in 2014, Grab has become a leading app in ride-hailing and food delivery in the country. Its food delivery platform, GrabFood, saw gross merchandise value growing 400 percent in the first half of 2019, with average daily orders hitting 300,000.
Meanwhile, Moca – Grab's strategic partner in payments – recorded its total payments volume on the Grab app up 150 percent in the period, with monthly mobile active users rising more than 70 percent.

Bonus payments for ride-hailing drivers seem a lot less forthcoming now that the firms have gained a firmer foothold in Vietnam. Comparing Grab, Go-Viet, and newcomer Be, the Singaporean giant seems the most tight-fisted.  

Vinasun has voiced its opposition to the conclusion of the Vietnam Competition Council (VCC) that the merger between ride-hailing firms Grab and Uber in the country showed no signs of economic concentration.