Asset sales was not enough to offset strong increases in expenses and a sharp fall in production in the third quarter for Hoang Anh Gia Lai Group (HAGL).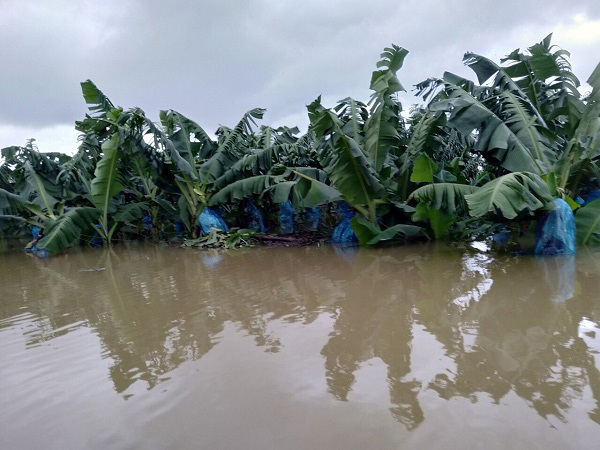 Hoang Anh Gia Lai Group's banana farm in Laos, which was destroyed by the flood in September 2019. — Photo haagrico.com.vn
In the July-September period, the company recorded VND1.4 trillion (US$60 million) worth of financial income from selling stakes in member companies.
During the same period, extraordinary expenses reached VND1.43 trillion as the company had to assess non-profitable assets and change its palm and rubber farms to fruit farms.
In the three-month period, HAGL earned VND557 billion worth of revenue in the third quarter, down 60 per cent year on year.
The sharp drop in revenue was caused by the transfer of rubber firms to Truong Hai Auto Corporation (THACO) and floods in Laos that destroyed the firm's banana farm – which is developed and managed by its member firm HAGL Agrico.
The group recorded a post-tax loss of VND540 billion in the third quarter.
After nine months, total net revenue fell 66 per cent to VND1.48 trillion. Gross profit almost lost 90 per cent to VND240 billion.
The group posted a pre-tax loss of VND1.23 trillion in nine months, a reverse from last year's profit of VND400 billion.
As of September 30, 2019, total assets and total payables stood at VND41.9 trillion and VND24.8 trillion, down respective VND6.2 trillion and VND6.5 trillion from the beginning of the year.
Short-term loans fell 42 per cent in nine months to VND4.05 trillion and long-term debts was down 28 per cent to VND10.7 trillion.
HAGL shares, listed on the Ho Chi Minh Stock Exchange as HAG, fell 1.9 per cent to VND4,160 per share on Wednesday. VNS