The Ministry of Finance (MOF) said the 2019 finance reports of foreign invested enterprises (FIEs) showed that 45 percent of the enterprises had reported losses.
Nearly 9,500 enterprises reported profits in 2019, totaling VND518.5 trillion. The number of profitable FIEs increased by 18 percent over 2017.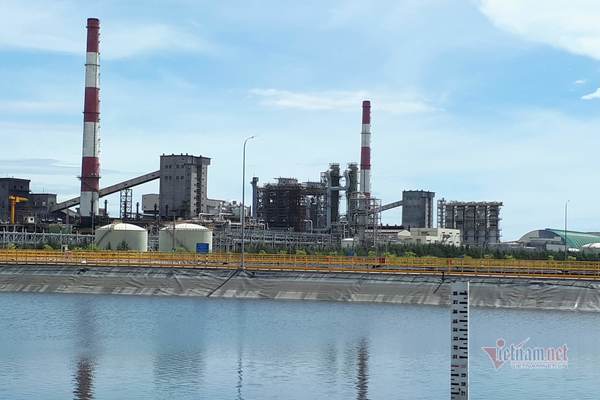 Meanwhile, 12,400 FIEs reported losses, totaling VND131.3 trillion.
The ministry said some business fields had enterprises taking loss for two or more consecutive years with losses increasing year after year. These were steel and metal manufacturing (because global steel prices were on the decrease); oil and gas and petrochemical products (the average crude oil price in 2019 decreased compared with 2018); and telecommunications and software.
By the end of 2019, more than 14,800 enterprises had accumulative losses in finance reports, which accounted for 66 percent of reported enterprises with a total loss of VND520 trillion.
According to MOF, the number of FIEs with foreign investors holding the controlling stake which have adequate financial data for analysis was 22,603, or 99.9 percent of the total of 22,617 FIEs with foreign investors holding the controlling stake, and 90.2 percent of total 25,504 FIEs as of December 31, 2019.
Of these, more than 3,500 enterprises took losses and lost capital in 2019, which accounted for 15.7 percent of total reported enterprises, up by 24.2 percent over 2018. Of these loss-making enterprises, 2,100 saw their revenue increase.
Enterprises with investments from European countries (Denmark, the Netherlands, France and Luxembourg) had the highest profitability.
The enterprises with investments from the biggest investment countries and territories (South Korea, Japan, Singapore, Taiwan, British Virgin Islands) had reasonable profitability. Meanwhile, enterprises with investments from Hong Kong and China, also listed among the top 10 biggest investors, had low profitability.
There were three enterprises with investments from Cyprus, two of which reported losses and stockholder equity losses, and one profit. The group of enterprises has minus stockholder equity in general.
Revenue still on rise
The total revenue of FIEs in 2019 was VND7,100 trillion, an increase of VND11.2 percent over 2018. The enterprises in HCM City had the highest revenue, totaling VND1,200 trillion, followed by enterprises in Bac Ninh, Thai Nguyen, Dong Nai, Binh Duong and Hanoi.
The revenue of the enterprises mostly came from six business fields out of total 20 business fields registered. The six fields alone brought 70 percent of turnover.
They were electronic components, computers and computer peripherals, optical equipment; textile, garment and footwear; trade, wholesale and retail; chemicals, plastics, cosmetic chemistry; car manufacturing and assembling, motorcycles and other motor vehicles; and food processing, alcohol and beverages.
The pre-tax profit of the enterprises was VND387 trillion, up by 8.2 percent over 2018. 
L. Bang

The new regulations of the MIC may affect the policies and assets of private businesses and foreign-invested enterprises in Vietnam.

Studies have found that Vietnam's taxation system offers many incentives to foreign invested enterprises (FIEs), but puts an increasingly heavy burden on Vietnamese enterprises and people.