In 2018, the total amount coal imported by Vietnam was 22.86 million, of which around 50% came from Indonesia with an amount of 11.16 million tons, said Indonesian Ambassador to Vietnam Ibnu Hadi at a business forum last week.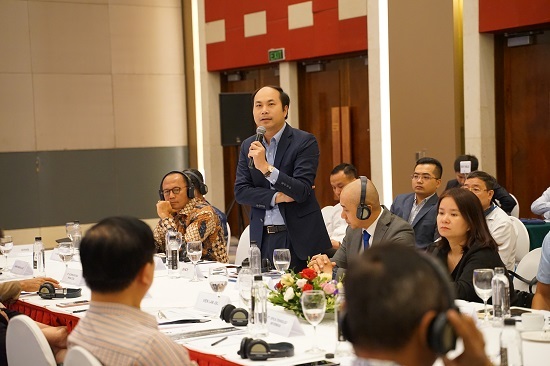 A view of the business forum.
Accordingly, trade between Indonesia and Vietnam has increased significantly since the signing of the Strategic Partnership Agreement in 2013. Bilateral trade has increased strongly, reaching US$8.6 billion in 2018. The two countries have committed to increase the figure to US$10 billion by 2020.
Ibnu Hadi said that presently one of the strongest commodities from Indonesia to Vietnam is coal. In the first three months of 2019, Vietnam imported a total of 9.38 million tons of coal, an increase of 249% compared to the same period last year, in which 3.72 million tons came from Indonesia, representing an increase of 185% year-on-year.
During the forum, more than 40 Indonesian and Vietnamese coal associations and companies discussed the potential of coal trading between two countries.
In recent years, coal imports into Vietnam have increased due to the rising demand from thermal power plants. Indonesia is one of the largest coal exporters to Vietnam.
In 2017, PT Intra Asia Indonesia signed a memorandum of understanding with Hong Phat Coal and Resources Company in connection with its plan to develop a coal port in southern Vietnam.
The port has a designed capacity of 15 - 20 million tons of coal per year and would cut logistics costs for coal imports from Indonesia by a significant margin. Hanoitimes