The Hanoi Tax Department has cooperated with Hanoi Television to make a TV segment publicizing the names of companies with large tax arrears, with four debtors to be named in the first phase.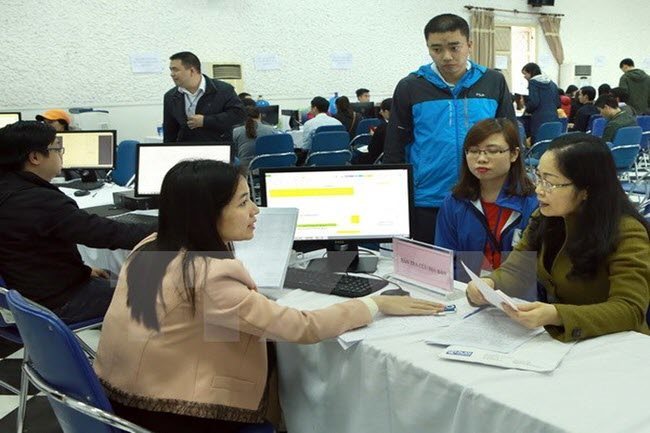 A female employee of the Hanoi Tax Department gives instructions to taxpayers. The department has announced the names of corporate tax debtors on TV – PHOTO: VNA

The four corporate tax debtors have been identified as Lilama Hanoi JSC; Hoang Ha Construction Co., Ltd; World Gems Co., Ltd; and Lung Lo 5 Investment and Development JSC, reported Thanh Nien newspaper.
The department will publish on its website the specific amounts of tax arrears owed by companies every month. However, many firms still remain sluggish in paying off their tax debts, leaving heavy lost revenues for the tax department.
Over the past four years, the department has adopted many measures to manage and recover tax arrears. As a result, tax debts have dropped by over VND9.4 trillion, or 43.4% of the total tax arrears.
Since the start of the year, local tax offices in the capital city have been assigned specific tasks to recover tax arrears.
They have had to create a database of companies with tax arrears, focusing on analyzing the cash flows and financial health of debtors, so they can take appropriate steps to force them to settle their debts.
Also, they have adopted tax enforcement measures in line with prevailing regulations. SGT
 

The National Assembly (NA) on November 26 approved the Government's erasing nearly VND16.4 trillion in fines for late tax payments from taxpayers who cannot afford to pay their taxes.  

Taxation agencies struggle to find individuals who have income from YouTube and Facebook, but have had some recent success.