The HCM City Customs Department plans to reduce the number of and shorten the time for customs procedures at Cát Lái Port in District 2 to reduce congestion.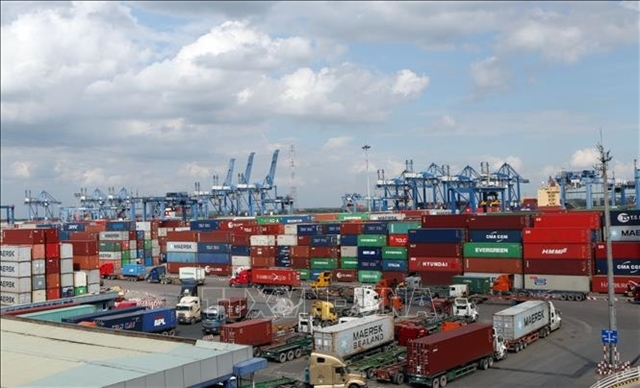 HCM City Customs is reducing the time for customs procedures by one to two hours to reducecongestion at Cát Lái Port in District 2.
The department is working with Saigon Newport Corp and enterprises to settle the problem. 
Đinh Ngọc Thắng, head of city's Customs Department, said the department would also use software to shorten the time for procedures by one to two hours and to reduce travel costs for enterprises. 
An online monitoring system for the procedures and import and export process will be used. With this system, enterprises can monitor information from the customs department as well as procedures for imported shipments and custom clearances.
In addition, the department aims to reduce the travel time to the port by one to two hours for enterprises that travel to the port. 
The project is expected to save millions of money for each container at the port.
Đào Trọng Khoa, deputy chairman of the Việt Nam Logistics Association, said that many enterprises were pleased with the project because of the savings in time and costs. 
According to experts, if 70 per cent of custom clearance time for goods is reduced, a total savings of VNĐ1 trillion to VNĐ2 trillion per year for enterprises will occur. This would also help increase the circulation of goods from the port to the neighbouring province. — VNS

The General Department of Vietnam Customs said some 1.8 million tons of Chinese aluminum remains in possession of the importer, who can sell the product in Vietnam and pay all tax obligations.

The customs authority of Vietnam has been proactively fighting fraud of origin and illegal trans-shipment, General Director of the General Department of Vietnam Customs (GDVC) Nguyen Van Can said on November 1.