Heineken is no longer Sabeco's (code: SAB) large shareholder as it has just sold 5.2 million SAB stocks worth VND1.219 trillion ($53 million).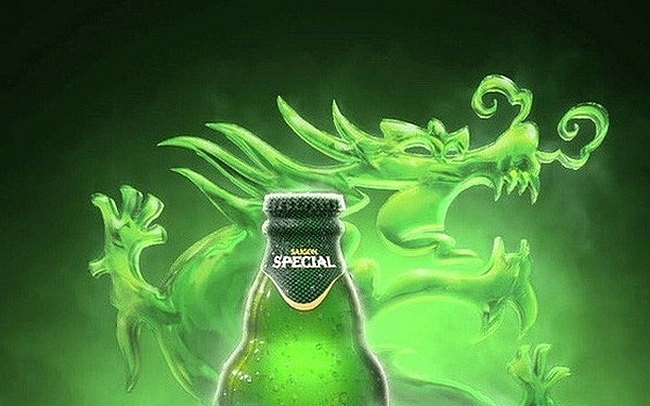 Heineken was a large shareholder to Sabeco for 10 years
At the November 15 session, Heineken Asia Pacific Pte., Ltd. has released an announcement about selling nearly 5.2 million SAB stocks for foreign investors at VND234,000 ($10.1) per stock.
After the session, Heineken only holds 27.68 million SAB stocks, equaling 4.32 per cent of its shares, giving up its status as a large shareholder after 10 years.
Heineken has been Sabeco's big shareholder since the local business conducted its IPO in 2008. The Dutch giant had repeatedly voiced an interest in becoming Sabeco's strategic shareholder after the government's divestment.
However, in an auction of Sabeco's shares in late 2017, Vietnam Beverage Ltd. – a member of Thailand-based beverage company ThaiBev – gained control of Sabeco by splashing out $5 billion. At present, the Ministry of Industry and Trade still holds 36 per cent of Sabeco's shares.
The local company's shareholder structure also includes Dragon Capital that is estimated to hold 3 per cent of the shares.
Sabeco is leading the local market with a market share of 43 per cent, followed by Heineken with 25 per cent.
In 2019's first nine months, the company saw VND28.322 trillion ($1.23 billion) in revenue, VND4.279 trillion ($186 million) in after-tax profit, up 10.5 and 23 per cent, respectively. Its market capitalisation is VND160 trillion ($6.96 billion). vir
Van Anh

Heineken was a direct competitor of Thaibev for the acquisition of Sabeco in late 2017. However, Thaibev won the race by spending US$4.89 billion for a nearly 54% stake of Sabeco.

To date, Saigon Beer Alcohol Beverage Corp (Sabeco) only has two major shareholders, including Vietnam Beverage with a 53.59% stake and the Ministry of Industry and Trade being state capital representative at the brewer with 36%.