Three amended key laws on securities, enterprises, and investment have now come into force.
Phan Duc Hieu, deputy director of the Ministry of Planning and Investment's Central Institute for Economic Management, shines a light on how the revised laws could lay the groundwork to help businesses become more competitive, and for smoother market performance.
What impacts could these key amendments bring to Vietnam's economy following their enforcement from the outset of 2021?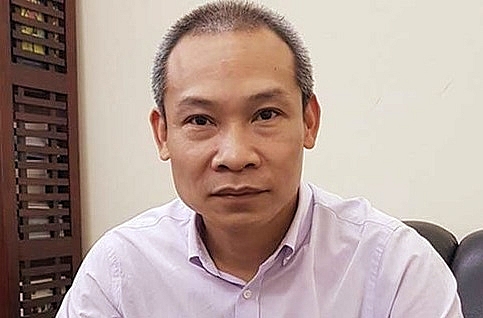 Phan Duc Hieu, deputy director of the Ministry of Planning and Investment's Central Institute for Economic Management
Through inclusive, yet very detailed adjustments across the board, these major specialised laws are expected to have sweeping impacts on business and investment activities, as well as stock market performance since they came into force from January 1. They will contribute to gradually perfecting the legal framework underpinning business and investment, and motivating stock market development.
With the constant message throughout the revision process of pushing up corporate governance improvement, particularly that of listed companies to reach international standards and best practice, these specialised laws are deemed to beef up efficient business operation and augment investors' trust, from there coaxing capital influx from domestic and international sources into the stock market.
Will the changes motivate corporate governance improvements in the wake of their enforcement?
The amendments of the Law on Enterprises and the Law on Securities follow corporate governance best practices through revamping the regulatory framework on business management in light of the Organisation for Economic Co-operation and Development principles on good corporate governance, promulgated in 2015.
This set of principles is deemed as the standard by countries around the world. Therefore, the official enforcement of the revised laws from the outset of 2021 will prompt businesses to set out targets and orientations to bring about improvements in their corporate governance in the years to come.
The amended Law on Enterprises 2020 is being expected to tackle previous legal bottlenecks, facilitating market entry for businesses and putting investors' minds at ease. How exactly will it achieve this?
The Law on Enterprises always carries a message. This time the message is safety and cost-efficiency. At this point of time, the most important task is winning people's trust for them to willingly invest. For this, investment must be safe and investors must be protected.
The Law on Enterprises then needs to take measures to ensure more efficient implementation of the targets set by the 2014 version, making businesses safer and more cost-efficient. They must exercise management standards that are on par with international practice, from there coaxing resources and capital from assorted sources into production and business activities.
The practical impacts of the law could be much bigger once businesses become more self-conscious upon implementation. In other words, the law seeks to create a new mindset for business leaders, making them more aware of their benefits by giving more power to the shareholders.
How do you assess the impacts of the amended Law on Investment on the business environment, particularly investment attraction and operation of businesses?
The overall implications from the amended Law on Investment is that it raises expectations for marked improvements in the local investment and business environment, development support and trimming business costs, and ensuring consistency and synchronisation of the legal system, while ensuring compliance to Vietnam's integration commitments.
One highlight in the amended version is that it motivates investors and local businesses to engage in investment attraction. This is reflected in incentive packages where the prime minister has the right to increase incentive levels in special cases.
The PM can raise the incentive level by 50 per cent compared to the average, and the timeframe could be extended but not surpassing 1.5 times the regulated level. This attests to the country's vision in foreign investment attraction.
This is not only beneficial to foreign investors. The message is that if local investors and businesses join in attracting foreign investors to set up joint ventures or other alliances, or engage in stake purchase, these local entities will be extended the same incentives in these joint projects. This is a win-win story, with impartial benefits offered to both domestic and foreign investors that local businesses need to know about. VIR

As a promising land for foreign direct investment, Vietnam could grow into the most advanced country in the region – as long as more flexible mechanisms in granting special incentives to large-scale projects are realised.

2020 marked an unexpectedly successful year for big investment funds in Vietnam, with Pyn Elite Fund having the best performance.