Professor Tran Anh Tuan, a member of the Vietnam National Assembly's Economic Commission, talks to Vietnam Investment Review about how to attract more foreign investment into the country.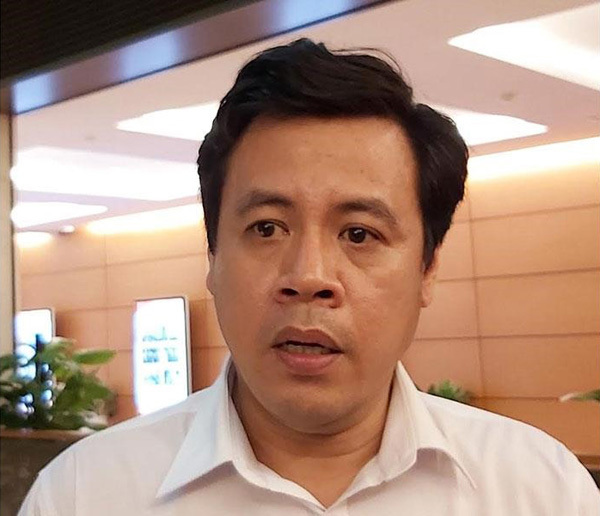 Professor Tran Anh Tuan.
How many foreign investment projects were registered in Vietnam in the first nine months of 2019?
In the first nine months of 2019, Vietnam welcomed 2,760 newly registered FDI projects with total investment of US$11 billion. Many existing FDI projects also increased their investment capital, taking the grand total to $15.7 billion so far this year.
However, the registered investment capital is not really as important as the working capital that has already been disbursed. In the first nine months of 2019, the implementation capital was some $14.2 billion, an increase of 7.3 per cent against the investment plan. In the same period under review, foreign investors invested $10.4 billion to buy shares in Vietnamese enterprises.
In 2018, Vietnam attracted $36.4 billion in FDI, yet the working capital was only $19 billion.
Do you think that Vietnam's FDI attraction is in line with the Party Central Committee's Decree 50?
I think our current FDI policy is totally in line with the Party Central Committee's direction.
In 2018, we attracted $36.4 billion in FDI projects, yet in 2019 the target we set was $30 billion. In other words, the target is some $6.4 billion less. However, the implementation capital set for 2019 was $18.2 billion – just $900 million lower than that achieved in 2018. In the first nine months, a total of $14.2 billion was disbursed. Based on this, in 2019 Vietnam's FDI projects and their capital disbursement are likely to surpass the plan.
In 2020, Vietnam is in a good position to increase the number of FDI projects as well as their capital investment and disbursement capital, but the Government has only set targets of $35-36 billion in FDI capital investment and $19 billion in disbursement. These targets are in line with what was laid down in the Party Central Committee's Decree 50, meaning Vietnam should focus on the quality, effectiveness, technology and environmental protection of projects before granting licences for them to operate in the country.
What are Vietnam's advantages in attracting FDI projects?
Besides our traditional advantages like the abundant labor fource, low labour cost, the country's population of almost 97 million people, Vietnam has signed 13 free trade agreements (FTAs) with foreign countries, including two FTAs belong to the new generation – the CPTPP and EVFTA. Besides, the Vietnamese investment and business climate have continued to improve. In addition, Vietnam has three more following advantages:
First, the trade war between major economies, particularly the trade war between Washington and Beijing.
Second, Decree 50 has laid down specific orientations, objectives, tasks and solutions to attract FDI. Decree 50 has also set out clear objectives to attract more FDI projects, particularly in major projects, national projects and others.
Third, at the recent World Economic Forum, Vietnam's Global Comparative Index (GCI) jumped 10 places to 67/141 economies. This is a very important index that FDI enterprises look at before they make a decision to invest in Vietnam.
What should Vietnam do to encourage FDI enterprises to remain in the country?
Decree 50 confirms that the foreign invested economy is part and parcel of the Vietnamese economy. The Vietnamese Government will provide favourable conditions for FDI enterprises to stay in the country and to compete with other sectors.
Another very important factor is the development of the Vietnamese industrial support sector. This is considered pivotal for FDI enterprises to decide whether to remain or leave Vietnam.

New foreign investment regulations will have a positive impact on foreign investors in Vietnam for the foreseeable future.

The prime minister has asked several ministries, agencies and local governments to report on the risk of the domestic real estate market being dominated by foreign entities, given the recent influx of foreign investment into the sector.

Truong Viet Dung, deputy director of the Hanoi's Department of Planning and Investment, speaks to Hà Nội Mới (New Hà Nội) newspaper on what the city has done to become a leader in attracting foreign investment.
VNS