Hoang Anh Gia Lai Agricultural JSC announced the resolution of its Board of Directors to transfer its entire 99.875 per cent in Dong Penh Co., Ltd. to THADI Agriculture Farming Processing & Distribution JSC.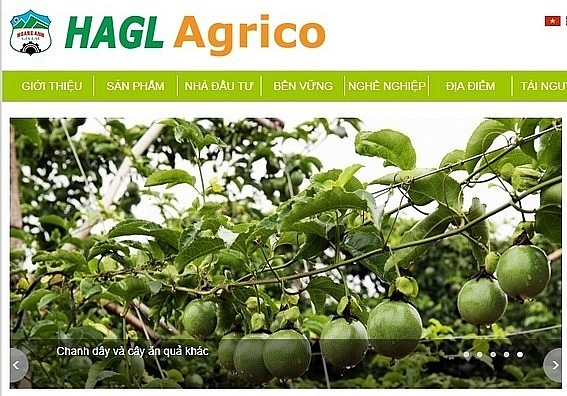 HAGL Agrico is steadily selling its subsidiaries to THACO
At the same time, HNG also approved the purchase and sale of the capital contribution of Tay Nguyen Dairy Cattle JSC (a HNG subsidiary) in Dong Penh to THADI. The transferred capital accounts for 0.083 per cent of Dong Penh's capital with a value of VND400 million ($17,400).
Previously in June, HNG also transferred 100 per cent of its capital at Indochina Rubber Investment and Development Co., Ltd. to THADI.
According to the consolidated business results of the second quarter of 2019, HNG reported a loss of VND638.5 billion ($27.76 million), while profit in the same period last year was nearly VND32 billion ($1.39 million). In the first six months of 2019, HNG lost a total of VND737.5 billion ($32.07 million), whereas a year before it reported a profit of VND53.4 billion ($2.32 million).
On June 30, 2019, THADI made an advance payment of VND4.337 trillion ($188.57 million) to buy HAGL Agrico's subsidiaries.
THADI is a member of Truong Hai Auto Corporation (THACO), established recently on March 19 this year to manufacture agricultural-forestry products.
On its website, THADI states that it has invested in a fruit processing factory at Chu Lai Open Economic Zone in Quang Nam with the designed capacity of 500,000 tonnes per year and the total investment of over VND2.4 trillion ($104.35 million).
The company will also export high-end fruit products to including China, the Middle East, Korea, Japan, Europe, and North America. THADI has also invested in a farm of over 20,000 hectares in Cambodia to plant banana, jackfruit, mango, grape, and dragon fruit. VIR
Tan Duong

Truong Hai Auto Corporation (THACO) is continuing buying into Hoang Anh Gia Lai Agrico, with chairman Tran Ba Duong more than doubling his ownership in the company.

Hoang Anh Gia Lai Agrico (HAGL Agrico) plans to sell its 100 per cent of its stake in Dong Duong Rubber Investment and Development Co Ltd to Thadi Agriculture Production And Processing JSC.