The reliance of private enterprises, business households and individuals on bank credit has brought both positive and negative effects.
Governor of the State Bank of Vietnam (SBV) Le Minh Hung said at a meeting between the Prime Minister and enterprises on December 23, 2019 that the banking sector has provided VND8,000 trillion to the economy, of which VND4,000 trillion, or 53 percent, had gone to enterprises.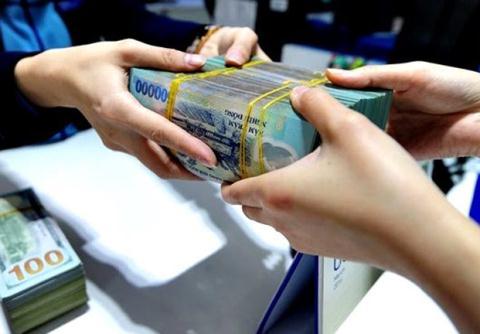 Of this amount, only 5 percent went to state-owned enterprises, while private enterprises had 43 percent, and business households and individuals had 45.7 percent.

According to Nguyen Tri Hieu, a respected banking expert, personal loan means consumer loan. In previous years, commercial banks considered the loans to fund house purchase and repair as 'consumer loan', while they classified loans to real estate firms in a separate item.

The reliance of private enterprises, business households and individuals on bank credit has brought both positive and negative effects.
Since 2019, both loans have been taken into account as 'real estate loan'. This type of loan accounts for 20 percent of total outstanding loans.
Hieu said the proportion of 53 percent of total credit provided to enterprises is 'reasonable'.

Is 45.7 percent of capital reserved for business households and individuals is a high figure? Hieu said the figure would not be high if capital is provided to serve production and business projects, and serve individuals' plans to buy or repair houses. Meanwhile, this will be high if the borrowed money is just used for consumption.

The banking expert was surprised about the news that the outstanding loans to state-owned enterprises just accounted for less than 5 percent of total outstanding loans.

"5 percent is too small, while state-owned enterprises account for a large proportion of the economy. The enterprises need huge capital for production and business and they make big contribution to the state budge,t" Hieu commented.

An analyst also said that the 5 percent of outstanding loans provided to state-owned enterprises is 'incredibly low'.

He said the small proportion of 5 percent doesn't deserve an important role of the enterprises in the national economy. At present, enterprises are still the 'pillar' of the economy.

Admitting that he cannot explain the figure, the analyst said it is necessary to reconsider the report, stressing that public investment projects, especially infrastructure, implemented by state owned enterprises, consume big capital.

In case the figure reported by SBV is accurate, according to Hieu, there are both positive and negative effects.

Regarding the positive effect, this shows significant improvement in private enterprises' capability to access official credit.

However, this also shows that private enterprises and business households have been relying too heavily on bank loans.

"The reliance shows many latent risks for the economy," Hieu said. "The economy will suffer if enterprises and business households have problems." 
M. Ha

Vietnam's stock market is expected to lure more foreign capital in 2020, according to brokerages.

Fitch analysts were upbeat about continued strong economic growth in Vietnam, which makes near-term stress unlikely and underpins their stable outlook for the banking sector.